Founded in 1983 by NEA National Heritage Fellow, Juan Gutiérrez, Los Pleneros de la 21 is a nonprofit community-based organization and music ensemble located in the heart of El Barrio (Spanish Harlem). The group is dedicated to fostering awareness, appreciation, and understanding of the richness and vitality of Puerto Rican artistic traditions of African descent and Creole, as well as to promote their further development.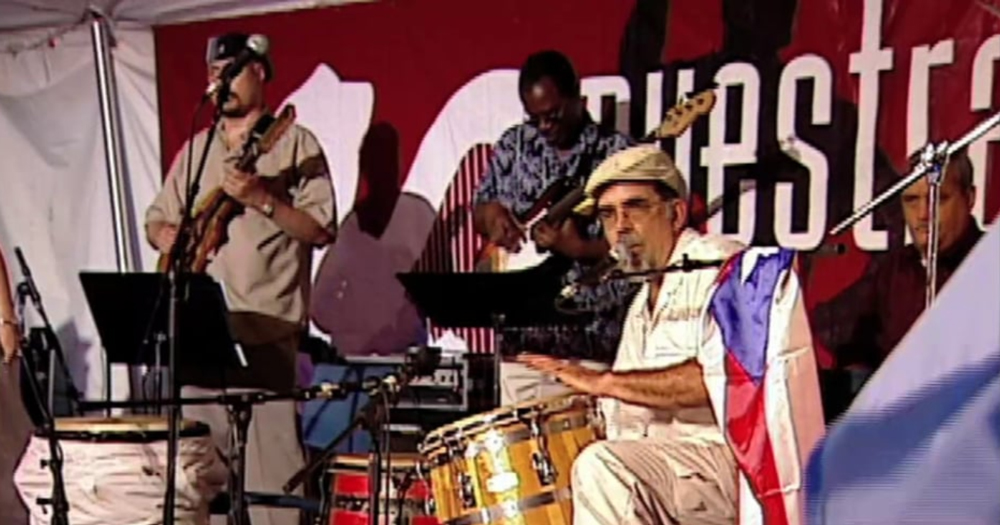 At the 2017 Folklife Festival, Gutiérrez and his daughter Julia Gutiérrez will discuss and demonstrate how Puerto Rican roots music has nurtured Puerto Rican identity in the United States while also dialoguing with other Afro-diasporic and Latin American music and dance traditions.
On Saturday, July 1, Los Pleneros de la 21 will perform a repertoire of bomba and plena music classics steeped in the Afro-Caribbean heritage of Puerto Rico and its U.S. diaspora. The performance is presented by the Smithsonian Latino Center in celebration of its twentieth anniversary. Come ready to dance and sing along!