Christylez Bacon (pronounced "chris-STYLES") is a GRAMMY-nominated progressive hip-hop artist and multi-instrumentalist from Southeast Washington, D.C. As a performer, Christylez combines various instruments such as the West African djembe drum, acoustic guitar, and the human beatbox (oral percussion), all while continuing the oral tradition of storytelling through his lyrics.
In 2011, Christylez began a cross-cultural collaborative concert series in Washington, D.C., called Washington Sound Museum. WSM is a monthly intimate celebration of music featuring guest artists from diverse musical genres along with Christylez and his hip-hop orchestra. Since WSM's inception, Christylez has collaborated with artists from various cultural backgrounds, blending genres such as Hindustani and Carnatic music of India, contemporary Arabic music of Egypt, and music of Brazil.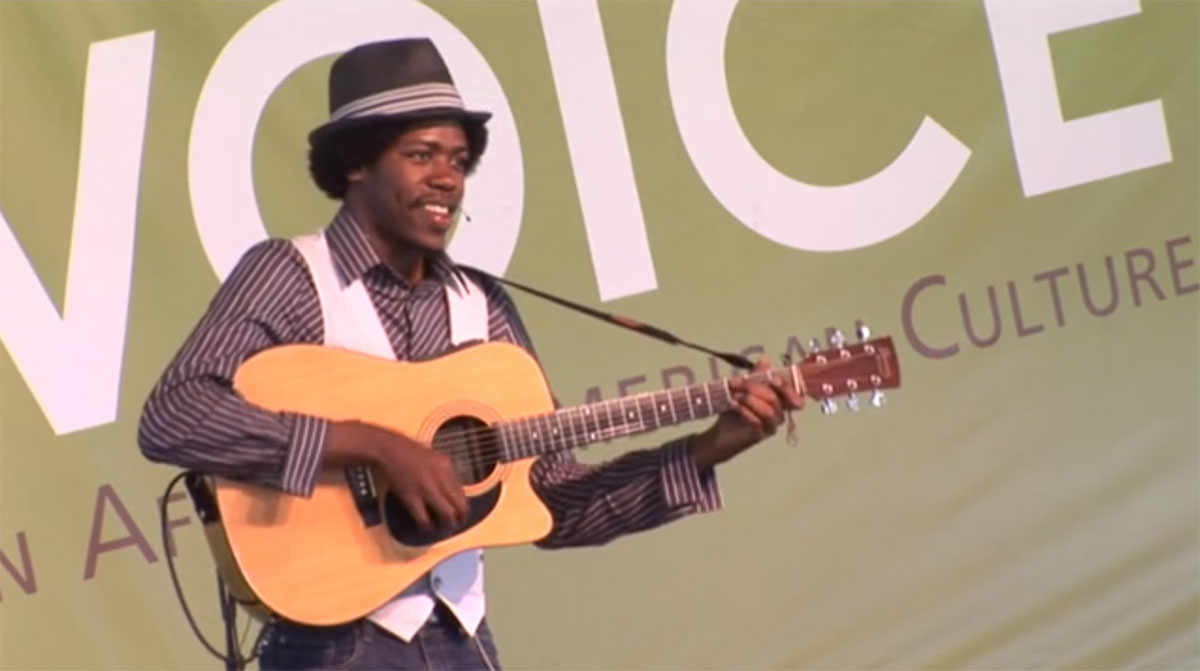 With a mission toward cultural acceptance and unification through music, Christylez is constantly pushing the envelope—from performing at the National Cathedral, to composing and orchestrating an entire concert for a twelve-piece orchestra commissioned by the Kennedy Center and the Smithsonian, and recording a folk/hip-hop children's album. He is the recipient of multiple awards from the Washington Area Music Association, including 2013 Artist of the Year, and the Montgomery County Executive Award for Excellence in the Arts. He was even honored as a 2012 "Library Superhero" by Friends of the Library, Montgomery County.