Core Sound begins at the mouth side of the North River. East of the river, the region called "Down East" is bounded by Harkers Island on the south and Cedar Island on the north.
The Coree Indians lived on the Core Sound mainland and fished and hunted on Cape Lookout and Core Banks islands (part of what is known as the Outer Banks, a chain of barrier islands). In 1713, when Enoch Ward and John Shackleford bought 7,000 acres of the Banks, permanent settlement by whites began. New England whalers came to stay in the 1720s. Harkers Island is named after one of them, Ebenezer Harker.
"Bankers" hunted whales in harpoon boats launched from the beach. They fished for mullet, salted it, and shipped it to distant ports. The village of Portsmouth, at the northern tip of Core Banks, had become the largest settlement on the entire Outer Banks by 1770. By 1890, Diamond City, a community of fishing families, occupied over half of Shackleford Banks.
In 1899, a massive hurricane roared across the islands, flooding homes and sweeping away livestock as well as the Bankers' will to stay. They moved their homes, board by board or in large pieces lashed to skiffs. Within a few years, Core and Shackleford Banks were deserted, but their memory remains in the minds of many of their descendants, who now live in small Down East communities such as Bettie, Otway, Smyrna, Marshallberg, Gloucester, Davis Shore, Stacy, Sea Level, Atlantic, Cedar Island, and Harkers Island, as well as Beaufort, Bogue Banks, and Morehead. Many Down Easterners keep that memory alive through carving wooden decoys, intricately knotting fishing nets, and carefully crafting boats as their ancestors did.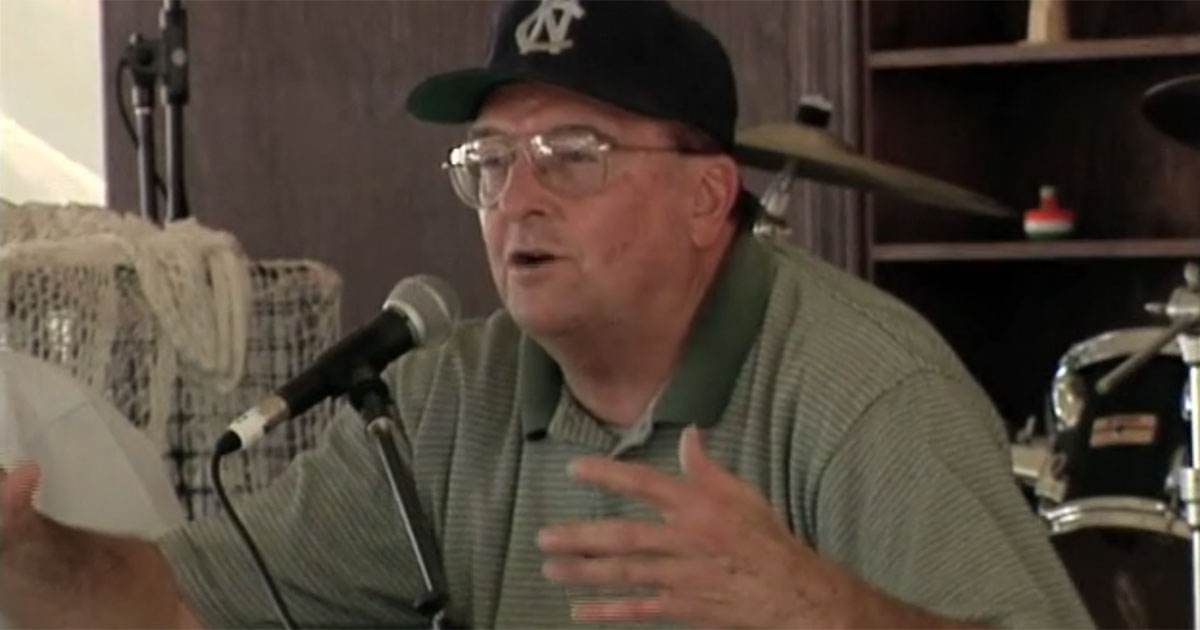 But the outside world is steadily encroaching on Down East, as waterfront property is sold off, and second-home owners or retirees move in. In response to this, and in partnership with the Cape Lookout National Seashore and the North Carolina Maritime Museum, the newly opened Core Sound Waterfowl Museum provides newcomers with a sense of the world that the folks of Down East love so much.
The museum is a repository for treasured artifacts and living history. Boat builders, net makers, and decoy carvers often demonstrate to visitors the skills of generations of Core Sounders and carry them on. "It's a real gathering place," says Madge Guthrie, whose family moved from Shackleford Banks to Harkers Island in the early 1900s. "It's a place where the past, present, and future come together, and a place where locals and visitors can meet."
Text adapted from "This Is Core Sound," by T. Edward Nickens in Core Sound Waterfowl Museum, 2000