Most Welsh ancestors—even those from industrial areas—did not have to go far for their food. Families made their own breads and cheeses, and farms supplied meat and vegetables. Towns and villages had butchers, bakers, greengrocers, and fishmongers located near residential areas. Some families kept a cow, pig, or chickens, as well as a small garden. Today, community gardens are increasingly popular in Welsh towns as people realize the advantages of growing their own produce.
In Wales, you are never more than sixty miles from the sea and its bounty. Likewise, rivers and lakes abound with freshwater fish. The indoor markets of towns and cities still attract shoppers looking for the freshest produce, seafood, and meat. The annual Royal Welsh show in Builth Wells awards prizes for the best Welsh Black Beef, Welsh Salt Marsh Lamb, and gigantic vegetables.
Today, the Welsh people are rediscovering and reinventing their fresh and local foods. The True Taste Awards, known as "the Oscars for Welsh food," recognize companies that use organic and sustainable practices to achieve delicious results. Winning foods range from Black Mountain Cheese to Uncle Peter's Fudge.
Featured Participants
Anthony Evans, Llanelli
Evans is an experienced chef with his own cooking show on Welsh television, aimed at the younger generation. He has been a hunter since childhood, and his knowledge and love of the sport run deep. An avid fisherman, he travels extensively in search of fishing opportunities around the world.
Angela Gray, Cardiff
Gray is a food writer, television and radio presenter, and course director at Llanerch Vineyard Food School. She grew up in South Wales and fondly recalls her early years in Porthcawl and Caerphilly, where her family ran a dairy. Today, she spends her time writing, cooking on television, teaching, and working on food-related projects on behalf of the Welsh Assembly Government.
Geraldine Griffiths, Cardiff
The daughter of a Welsh mixed-race mother and a West Indian father, Griffiths was born and raised in Tiger Bay. She studied at the College of Food Technology, gained a few years' experience, and then immigrated to Barbados where she perfected her trade. Upon her return to the Bay, she developed a cooking class on putting soul back into the kitchen.
Gareth Johns, Machynlleth
Johns is the chef at the Wynnstay Hotel, a historic eighteenth-century coaching inn that he co-manages with his brother. Johns is one of the few certified master chefs working outside London, and he believes in maintaining the traditions of Welsh food. He also loves to teach, agreeing with the old adage that "Knowledge not shared is knowledge wasted."
Ana Rees, Gaiman, Patagonia, Argentina
Rees runs the Welsh Tea Room in Gaiman, which was started by her great-grandmother sixty-five years ago. Recently, she won first prize in Chubut's annual Agricultural Festival with the Welsh Black Cake, the most traditional pastry in Patagonia. Through living in a Welsh community, she has learned to speak the language and has started teaching it to other adults.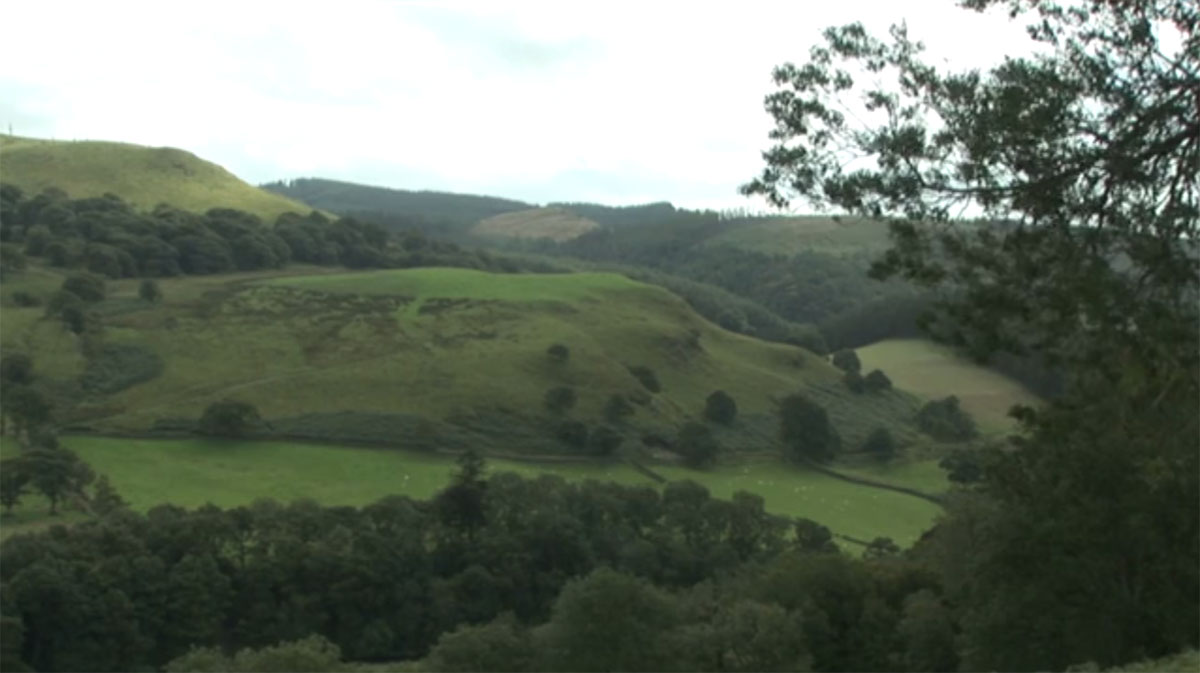 Hazel Thomas, Drefach - Llanybydder
An experienced chef, Thomas helped found the Lampeter Food Festival, which began in 1998 to celebrate organic and local produce within Ceredigion. Her strong interest in promoting Welsh food and "food consciousness" stems from her childhood on a farm, where she discovered how ingredients make the journey from field to plate.