Wood has been scarce in Wales ever since the forests were cleared for agriculture centuries ago. As a result, structures were usually framed in wood, but filled in with stone, brick, or "wattle and daub" (sticks or lathes interwoven and covered with a plaster-like mixture of mud and other materials). On the other hand, Welsh stone has always been abundant, and is used for house walls, foundations, and chimneys. Beautiful dry-stone walls, varying from region to region, grace the countryside.
Today, restoration work in wood and stone is carried out across Wales on buildings ranging from mighty castles to small cottages. At St. Fagans: National History Museum near Cardiff, South Wales, more than thirty traditional buildings have been rescued and re-erected, including a church, school, and workingmen's institute.
The Centre for Alternative Technology in Mid Wales researches and offers workshops on building sustainable structures using new materials such as rammed earth, straw bales, and recycled cardboard, as well as the more traditional wood and stone.
Featured Participants
Stuart Fry, Beulah
In 1993, Fry began practicing dry stone-walling full-time and recently completed a master's degree in historic landscape studies at the University of Wales. He has worked on several studies of local historic landscapes within Carmarthenshire and Breconshire. A committed conservationist, he teaches courses on woodland management, pond creation, and landscape interpretation.
David Jenkins, Newtown
Jenkins directs Coed Cymru, a woodland management charity that provides consultation to developers and lawmakers. The organization also provides sustainable timber to builders in an effort to protect Wales's native broadleaf forests. Since 1986, Coed Cymru has focused on creating a culture of appreciation for native woodlands.
Selwyn Jones, Betws
In his twenty-three years as a mason, Jones has worked on some of Wales's finest architecture, including Welsh heritage sites, vernacular buildings, obelisks, and cathedrals. Using traditional methods and locally sourced materials, he has helped restore them to their former glory. He has enjoyed collaborating with CADW and the National Trust and has been privileged to receive such wonderful commissions.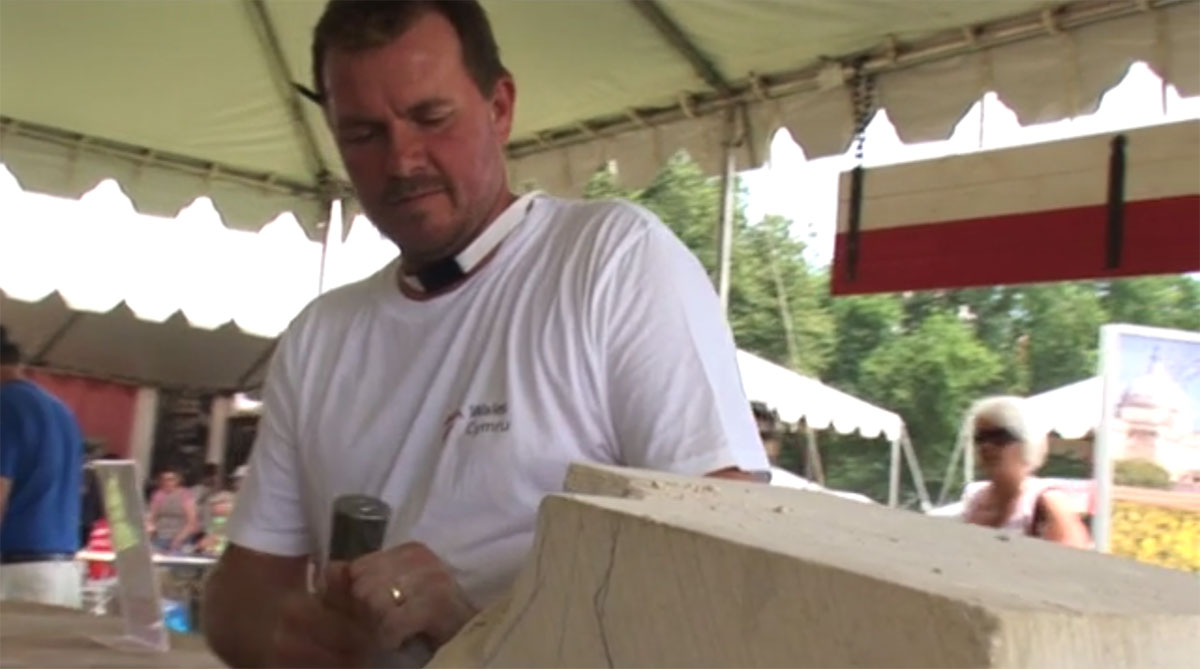 Ray Smith, Cardiff
Smith has worked as a traditional carpenter for more than thirty years. After serving a five-year apprenticeship with a country carpenter, he joined a large firm of builders and carpenters. Since 1980, he has helped maintain and restore historic buildings at St. Fagans: National History Museum. At age fifty-nine, Smith taught himself the additional skill of woodcarving.
Tŷ-Mawr Lime Ltd., Brecon
John Munro is a product specialist and Ned Scharer is a conservator and lime plasterer at Tŷ-Mawr Lime. Tŷ-Mawr's success in putting a contemporary twist on traditional materials blazed a trail for other companies to do the same. Its innovative products include plasters and mortars made from recycled glass, environmentally friendly flooring systems, and sheep's wool insulation.