Around 1330, the Peniarth Manuscripts noted the art of singing in Wales: "Three things are essential in music: an innovative mind, musical measures, and a clear tongue to declaim." Over the centuries, both innovation and tradition have continued to influence Welsh music across regions and genres. For example, although singing in four-part harmony has a long history, the world first took notice of Wales's strong association with it in 1872. That year, colliery blacksmith Griffith Rhys Jones led the 450-voice South Wales Choral Union (Côr Mawr or Large Choir) to win the National Music Union Brass and Choral Event at London's Crystal Palace. Today in Wales, approximately two hundred male voice choirs still perform, including groups such as Only Men Aloud!, which won the "Last Choir Standing" competition on BBC-TV in 2008. Wales also boasts a number of young singer-songwriters who compose songs in Welsh and in English. Their music draws from their own experiences and is rooted in the Welsh landscape.
New Life for Instruments and Tunes
Strict religious reforms in eighteenth-century Wales frowned upon many musical instruments, including the harp and the fiddle. Meanwhile, the singing of hymns in church kept choral music alive and well; and gypsy musicians—who remained largely unaffected by the religious changes—continued to play traditional tunes, thereby helping to sustain them for future generations of Welsh instrumentalists.
Recently, ancient Welsh instruments such as the crwth (a stringed instrument similar to a lyre) and the pibgorn (hornpipe) have been researched and reintroduced. Pibau (bagpipes) are also making a comeback. Says musician Ceri Rhys Matthews, "The point isn't to recreate a sound from the Middle Ages or anything like that. This is a modern movement. We make our own pipes and learn to play them because we like the sound."
Clera – The Society for the Traditional Instruments of Wales, formed the country's first traditional folk music orchestra, Clerorfa, in 2006. The orchestra contains more than fifty players, nearly a third of whom are under twenty-one. Clerorfa's roster also includes a group of clog dancers, who lend a distinctive percussion to each performance.
Featured Participants
Catrin and Ceri Ashton, Conwy
Sisters Catrin and Ceri Ashton grew up in Conwy, where their performances for a local dance group sparked their interest in Welsh traditional music. They play fiddle and flute, sing in harmony, and also write some of their own material. They are also committed to sustainability: Ceri is a vegan and studied conservation at Bangor University.
Gareth Bonello, Cardiff
Bonello, also known as "The Gentle Good," performs traditional and original folk songs in Welsh and English. His music blends old and new, using tender vocals and confident guitar picking. He has played at international festivals, such as Glastonbury and South by Southwest, and has released two records: Dawel Disgyn and While You Slept I Went Out Walking.
Christine Cooper, Tenby
Cooper spent several years traveling the world with her fiddle on her back, but Britain will always be her musical home. As an award-winning fiddler and storyteller, she gently blows away the thin layer of dust that has settled over old folksongs, drawing the listener into a world of fragile beauty.
Crasdant
Described as "pure Welsh musical gold" and known as the country's leading instrumental band, Crasdant has made a tremendous impact on the Welsh music scene. The band plays many instruments, including the flute, fiddle, accordion, guitar, pibgorn, and traditional harp of Wales, complementing them with clogging, or step dancing. Each Crasdant member is also a skilled soloist and independent performer.
Robin Huw Bowen, Aberystwyth
Andy McLauchlin, Bangor
Stephen Rees, Llanllechid
Huw Williams, Ponty Pwl (Pontypool)
Linda Griffiths, Aberystwyth
Griffiths has participated in Wales's folk scene for more than thirty years. She has released twelve albums of traditional and contemporary folk music, both as a member of the Welsh folk group Plethyn and as a solo artist. She will be accompanied at the Smithsonian Folklife Festival by her eldest daughter, Lisa. Their repertoire will include traditional, unaccompanied two-part harmony.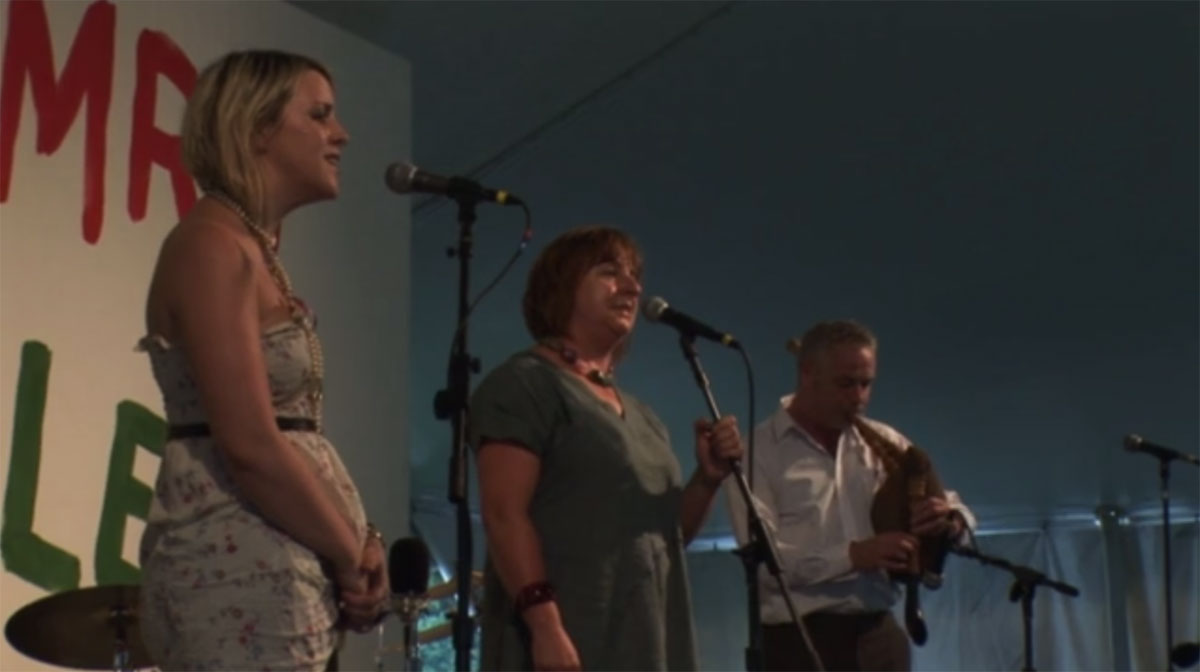 Lisa Healy, Aberystwyth
Healy first sang with mother Linda Griffiths as a teenager at the local Plygain, a traditional Welsh carol-singing service. They now perform together on a regular basis, with Healy accompanying on the piano/keyboard and singing two-part harmony. She is currently studying musical theater at the Arden School of Theatre in Manchester.
The Hennessys, Cardiff
Dave Burns, Frank Hennessy, Iolo Jones
The Hennessys, an acoustic band, have a loyal following in Wales and represent their country at countless international festivals. Their vast repertoire includes traditional tunes and songs, plus an impressive collection of contemporary songs documenting social events and milestones. The Hennessys bring a sense of vitality to their performances, while informing and entertaining the audiences in their own distinctive way.
David Jones, Port Talbot
Jones is a nationally recognized pianist/composer, with several acclaimed albums to his own name and has also featured on CDs by 'Burum' and Miranda Sykes. He runs his own trio and quintet, and has performed at a number of International Festivals including Edinburgh, Soho Jazz, Brighton, and Brecon Jazz. Dave also has a research interest in Celtic Jazz.
Only Men Aloud!, Cardiff
Established in 2000, Only Men Aloud! is a twenty-man choir with members aged nineteen to forty-two. They gave the first live performance in the Wales Millennium Centre and were winners of the BBC-sponsored television show "Last Choir Standing." Director Tim Rhys-Evans describes them as "a bunch of fun-loving guys who get a massive kick out of coming together and singing."
Parti Cut Lloi, Banw Valley
Parti Cut Lloi are a group of "lads" from the Banw Valley in Montgomeryshire who perform under the leadership of the Welsh folk singer Sîan James. They began singing together after winning the 2003 National Eisteddfod in Meifod, and are well known for their honest renditions of Welsh traditional music and Plygain carols.
Sîan James, Trallwng
James is the most celebrated and modern of traditional singers in Wales. She has to date released eight albums, each one presenting a unique mix of traditional and original songs. James has toured extensively for many years, performing in countries such as Japan and the United States as well as all over Europe.
Ceri Rhys Matthews, Pencader
Matthews is a nationally and internationally acclaimed piper and flute player. As a soloist and a member of the band Fernhill, he has numerous recordings; he also produced the Smithsonian Folkways CD, Blodeugerdd—Song of the Flowers. Matthews has traveled around the world to share Welsh folk music, and has researched and taught traditional music and culture in Wales.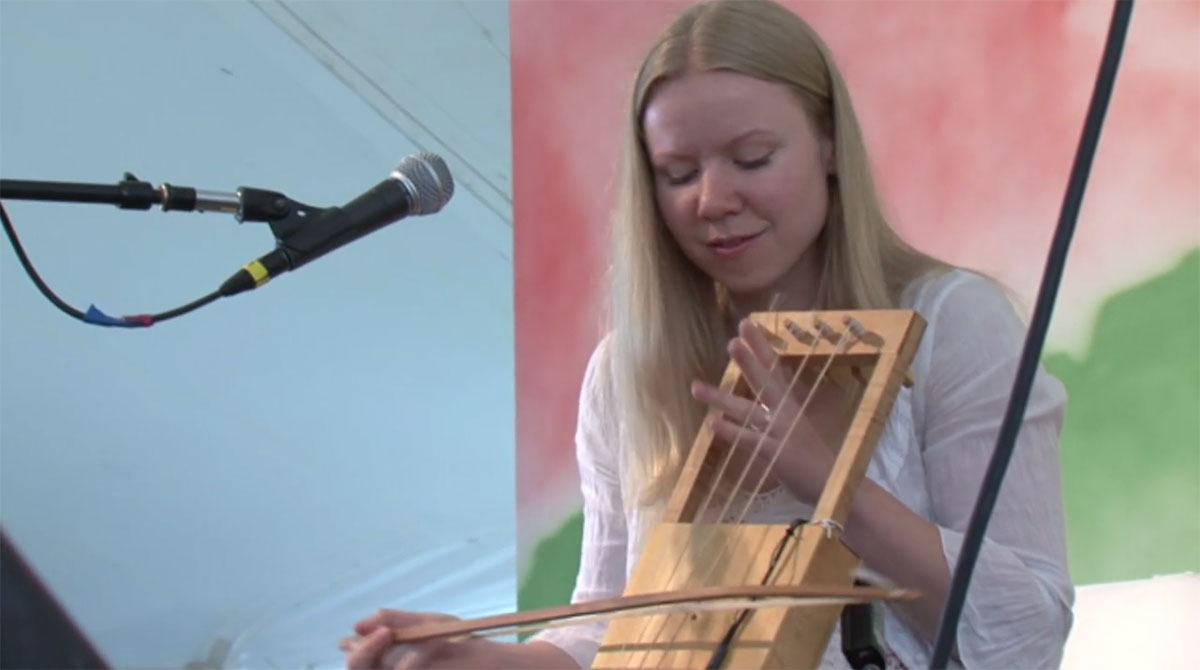 Chris and Mark O'Connor, Cardiff
Inspired by many different styles of roots-driven music from around the world, Chris performs on double bass with Fernhill, Burum, Ffynnon, and numerous other groups in a variety of styles. His brother, Mark, performs on drums with the Jones O'Connor Group, Burum, Paula Gardiner Trio, Gareth Roberts Quintet, Os Sambistas, Wonderbrass, and Ffynnon. Both Chris and Mark teach at the Royal Welsh College of Music and Drama in Cardiff.
Wyn Pearson, Holywell
Pearson is a musician for studio recordings, radio, television, and film. He is also a composer and has won several awards, including the instrumental ensemble category for composition at the Welsh National Eisteddfod in 2000, and the composers' medal at the Eisteddfod in Flintshire in 2007. Pearson currently appears regularly on Channel 4 Wales.
Sild
Martin Leamon, Sille Ilves, Ystalyfera
Sild ("bridge" in Estonian) formed after the 2001 Viljandi Folk Music Festival. Leamon, who plays the guitar and the bouzouki, and Ilves, a fiddle and harp player, have combined their cultural and musical backgrounds to produce timeless folk music. Sild has released two albums on the prominent Welsh traditional music label, Fflach Tradd: Priodi (2004) and Tro (2008).
Gai Toms, Tanygrisiau
After his Welsh rock band Anweledig enjoyed great success throughout Europe, Toms released the album Rhwng y Llygru a'r Glasu, which means "In between the age of pollution and the age of green ideology." Primarily self-produced at his home in the mountains, it conveys important environmental messages. The lyrics explore ideas about climate change and our planet's condition.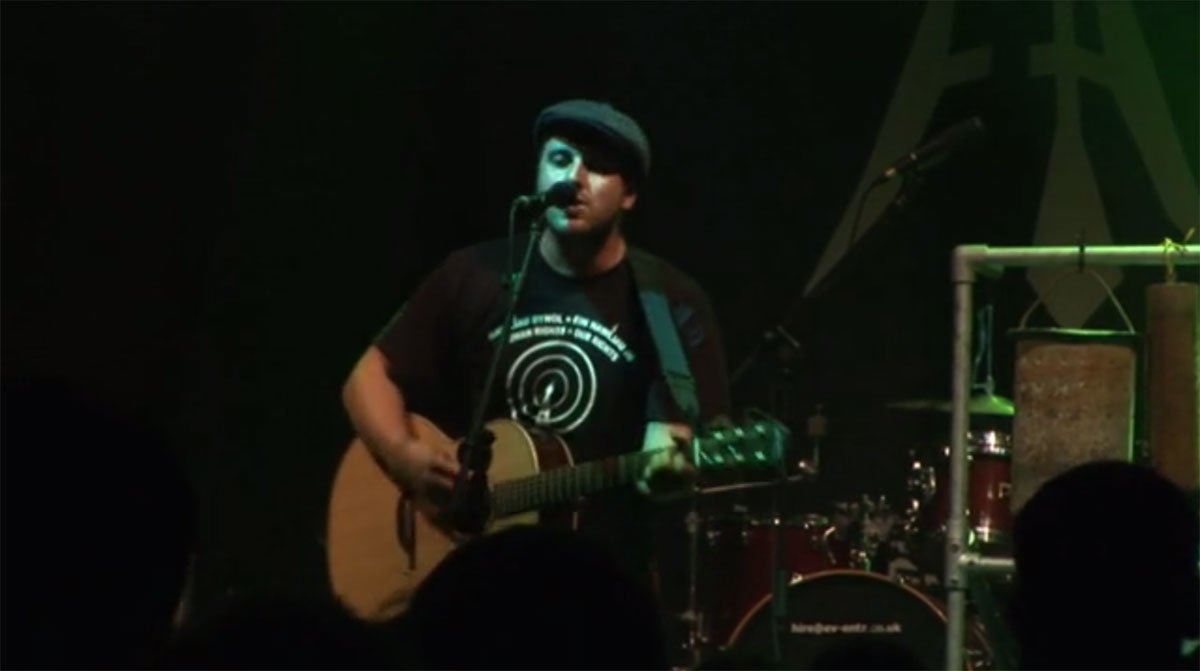 Tomos Williams, Aberystwyth
A trumpeter from Aberystwyth, Williams leads Burum, a sextet that plays a blend of Welsh Traditional music and modern jazz. Burum's original interpretations of Welsh folk songs aim to fuse a deep respect for the melodies themselves with the flexibility and dynamics of jazz improvisation.
WNO MAX, Cardiff
The Welsh National Opera (WNO) tours nationally and internationally, presenting more than 120 full-scale performances each year. The Opera is particularly proud of its WNO MAX initiative, which takes opera beyond the stage and enriches communities through education and outreach programs. The WNO is working with three local groups during the Festival: Côr Cymraeg Rehoboth (Rehoboth Welsh Choir) based in Delta, Pa.; the British School of Washington; and the American Youth Choir, also based in Washington, D.C.