When all of its members are present at fiestas, Grupo Nuu Yuku/Danza de los Diablos de San Miguel Cuevas includes up to thirty-five men, women, and children. Based in the San Joaquin Valley, this Mixteco dance group was formed by Diego Solano in the early 2000s as a small unit. Others were quickly inspired to join. Solano and the group's members are local Oaxacan Mixteco immigrant farmworkers from the Madera area.
Grupo Nuu Yuku's danza de los diablos, or dance of the devils, represents a specialized local tradition unique to San Miguel Cuevas in the Juxtlahuaca district of the Mixteca Baja in northern Oaxaca, Mexico. This dance is performed during patron saint fiestas, such as the feast day of the Virgin of Guadalupe on December 12. It was historically part of the dance drama enacted as the Moros y Cristianos series of festival performances that commemorate the battles between Moors (Muslims) and Christians during the period known as the Reconquista (from the eighth century through the fifteenth century) in Spain.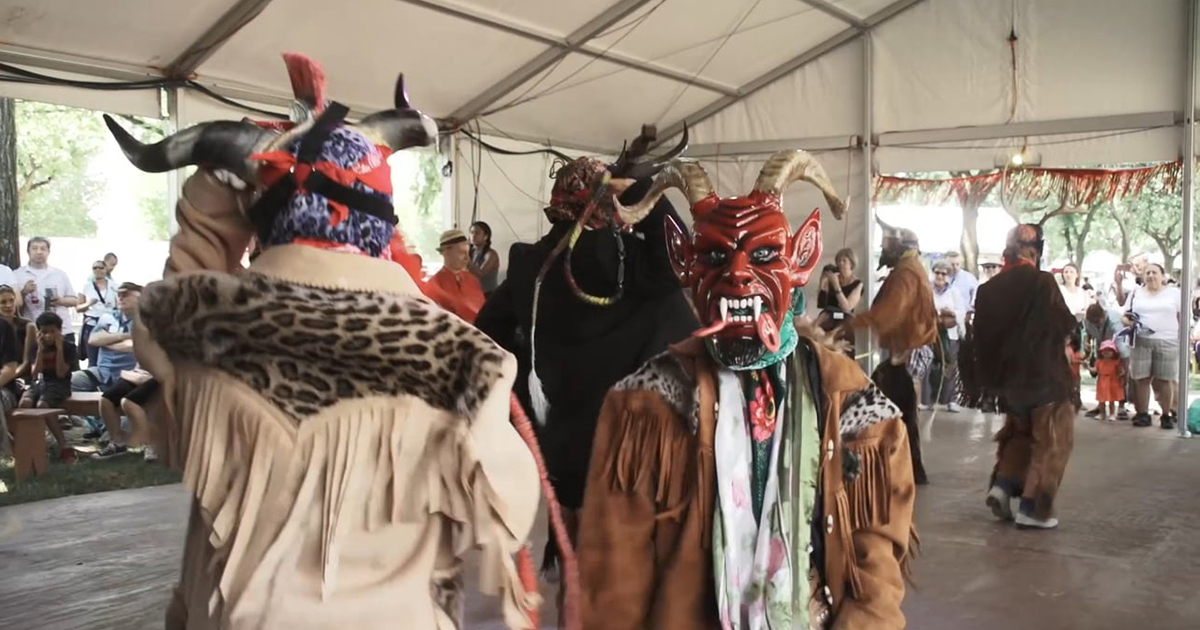 The vivid wooden masks and regalia are handmade by traditional artists from San Miguel Cuevas and locally in the San Joaquin Valley.
Dancers
Heriberto Farias Jr.
Noel Gil
Joseph Zurita Gil
Ergar Guzmán
Raymundo Guzmán Acevedo
Jorge Juárez, co-director
Diego Solano, co-director
Joari Solano
Alexis Vásquez, mask maker