We realized that the best way to project to the future everything that our grandparents and our parents taught us was to plant cultural seeds in our children, our youth.
— Roberto Sahonero Gutiérrez, Director, Los Masis
In 1969, a handful of aspiring young Bolivian musicians from Sucre, Bolivia, took a bold step to use native Andean music and dance as a way to change prevailing attitudes of discrimination against the country's indigenous peoples. They organized the city's first traditional Andean music group, Los Masis, dressing in the colorful ponchos of the region's Tarabuco indigenous peoples. Los Masis has been performing throughout Bolivia and abroad for over three decades. They started a music school for young people to ensure that traditional music, especially Quechua lyrics and melodies, would live on for future generations. Part of their methodology has been to conduct music research in Andean communities to incorporate diverse repertoires and dance costumes in their programs. They helped establish the region's first bilingual Quechua-Spanish school in the rural Tarabuco community of Miskhamayu, a model for Bolivia's path-breaking bilingual educational reform incorporating the Quechua language for the first time after a long history of exclusion.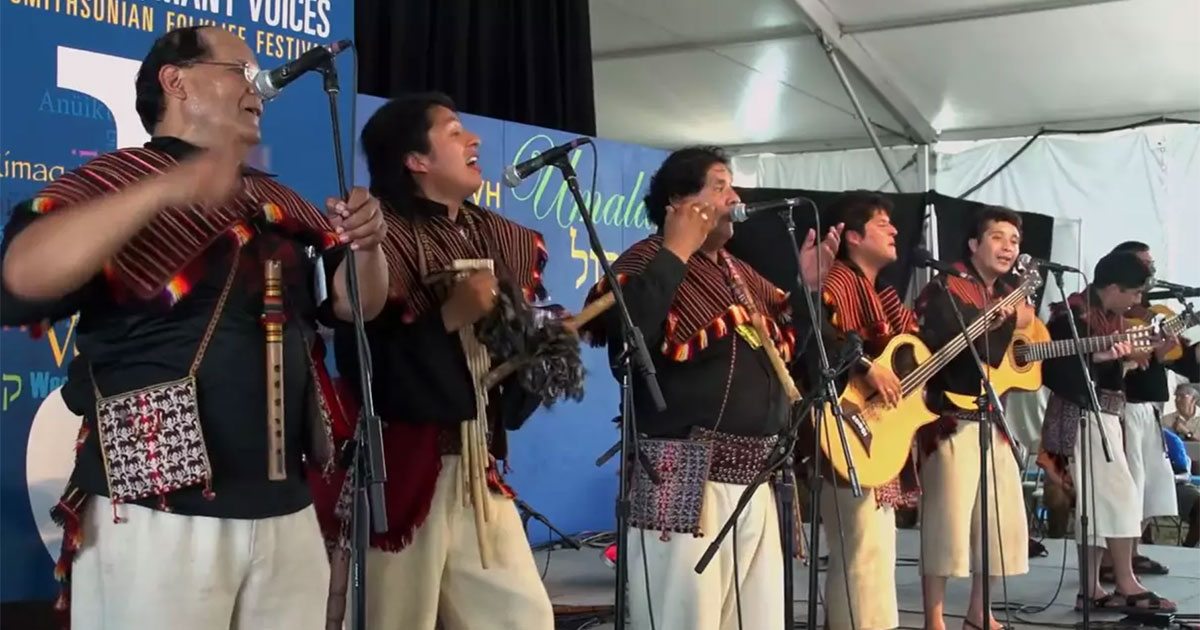 Festival Participants:
Los Masis - Indigenous Andean Music
Gonzalo Del Carpio Soria
Rene Figueroa Cano
Walter Montero Valda
Yamil Adrián Patzi Zubieta
Roberto Huascar Sahonero Cuéllar
Edgar Sahonero Gutiérrez
Roberto Sahonero Gutiérrez
Gillmar Sandy Gildres