In the 1970s, weavers from the Chinchero community formed a group to revitalize and reinforce the traditional textiles of the region, which were decreasing in quality and using synthetic dyes. In 1996, Nilda Callañaupa Álvarez created the Centro de Textiles Tradicionales del Cusco, where she says weavers "share their knowledge and techniques with young people and ... sell their products at prices that do justice to the quality and inherent value of the weaving."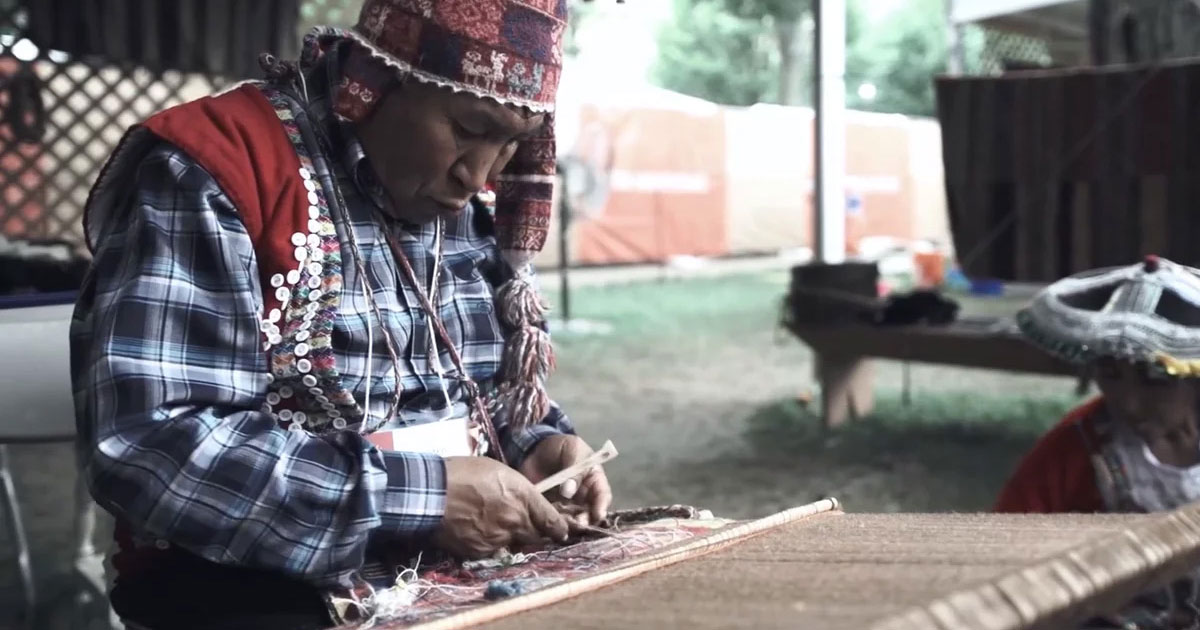 The center works with ten communities, bringing together weavers and their families to highlight their distinctive designs and engage in skill-building, networking, marketing exercises, workshops, and demonstrations. The center also has a school for young girls and a museum.
Weaving Process
The weaving process begins with shearing llamas, alpacas, and sheep, and then washing the fiber. From a young age, children participate in spinning the fiber into yarn. The yarn is dyed with natural colors and then is ready for the awana, or loom, where the weaver can create different designs.
Textile Designs
The designs are inspired by the weaver's surroundings: agriculture, astronomy, flora and fauna, and society. "It is about the hand-crafted garment, made thread by thread, piece by piece," says Álvarez. "Each section has its own life, the reflection of the spirit, skill, and personal history of its creator."