The Marinera is Peru's national dance, with roots in the Spanish fandango, African zamacueca, and indigenous couple dances. The dance portrays a couple's flirtatious pursuit. The woman, in her embroidered pollera (skirt) and handkerchief, teases the man with her graceful movements.
Each region has its own style, punctuated by variations in the tempo, key, clothing, and steps. The Norteña dance from Trujillo is playfully flirtatious and accompanied by a brass band. The Mochera style, also on the north coast, reflects its rural origins in the dress style. The Limeña is considered the oldest. The elegantly dressed couples dance to the rhythms of the guitar and cajón drum.
The Marinera is not only a dance but a craft industry for embroiderers, weavers, hat makers, and filigree jewelry artists, among others. Its vitality is expressed in the energy of the dancers, the rhythm of the musicians, and the hands of the artisans.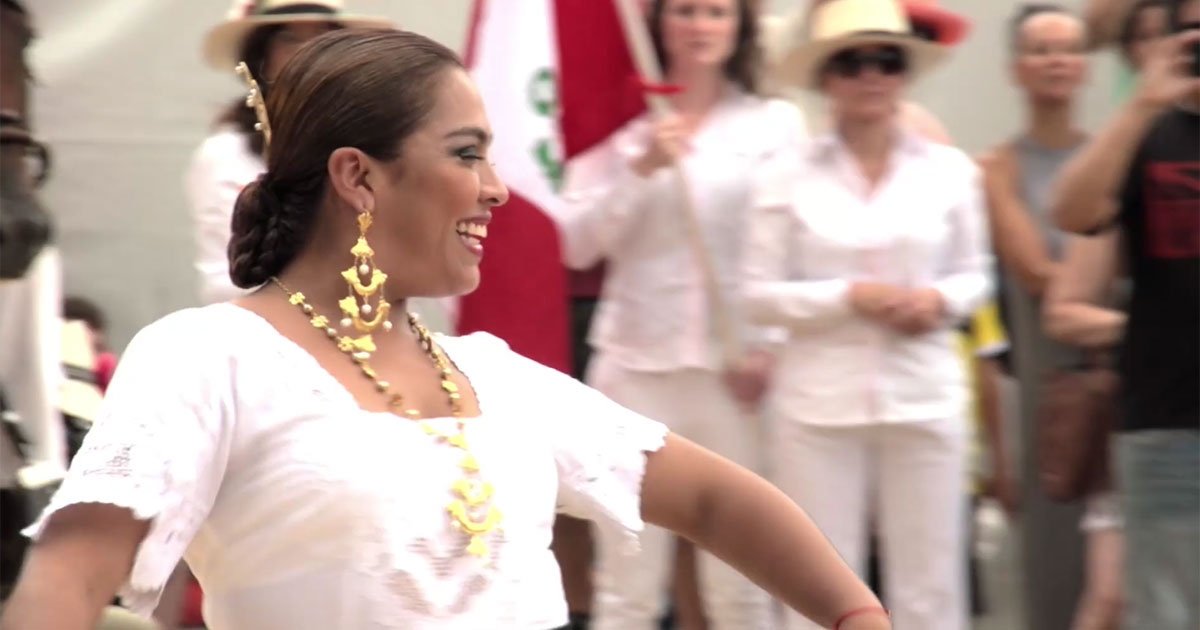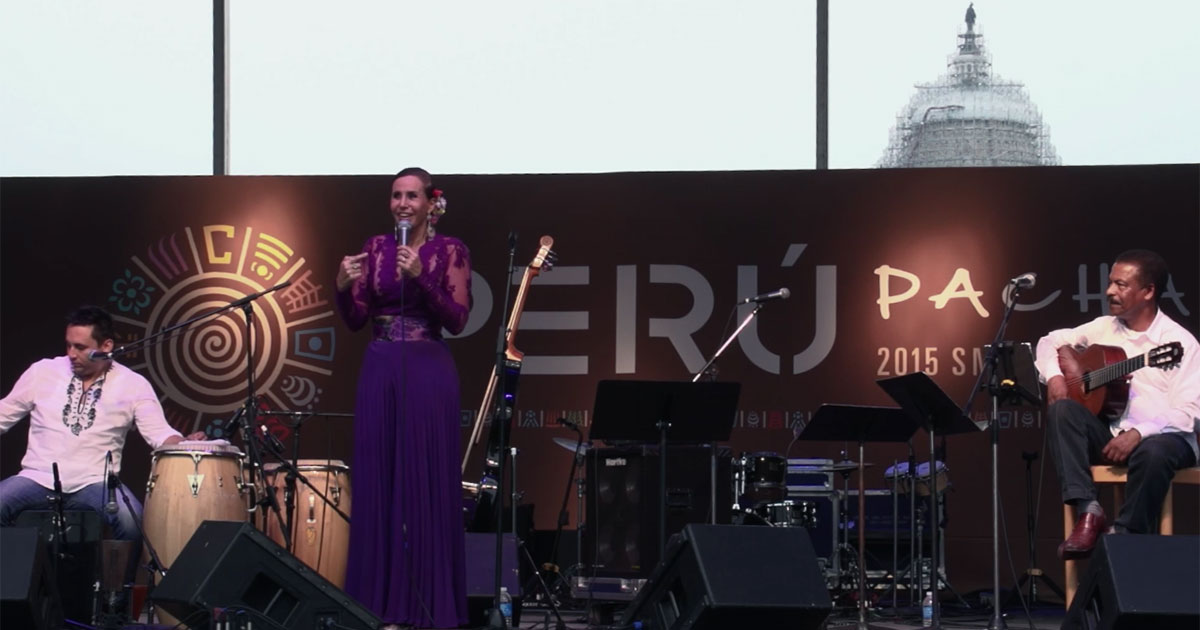 Faithful to its diversity, the Marinera crosses boundaries, traveling wherever Peruvians reside. Many dance schools have been founded throughout the United States, from Washington, D.C., to Seattle, Washington, where parents send their children to maintain cultural ties to their homeland. This tradition is at the forefront of Peruvian social gatherings and celebrations, forming an important element of Peruvian identity abroad.
Filigree Jewelry
"Embroidering" silver and gold filigree threads, Eda Arroyo creates beautiful accessories for Marinera dancers. She learned this delicate craft by watching her father and uncles and now creates jewelry such as hair pieces with intricate designs and dormilona earrings with innovative peacock patterns.
Arte y Cultura Monsefuana
The organization Arte y Cultura Monsefuana strives to open economic opportunities for its members and promote regional identity. Formed in 2011 by fifteen Monsefú artisans, it hosts workshops to develop their embroidery, crochet, weaving, and hat making skills. They also hope to pass on their traditions through workshops for children in schools.