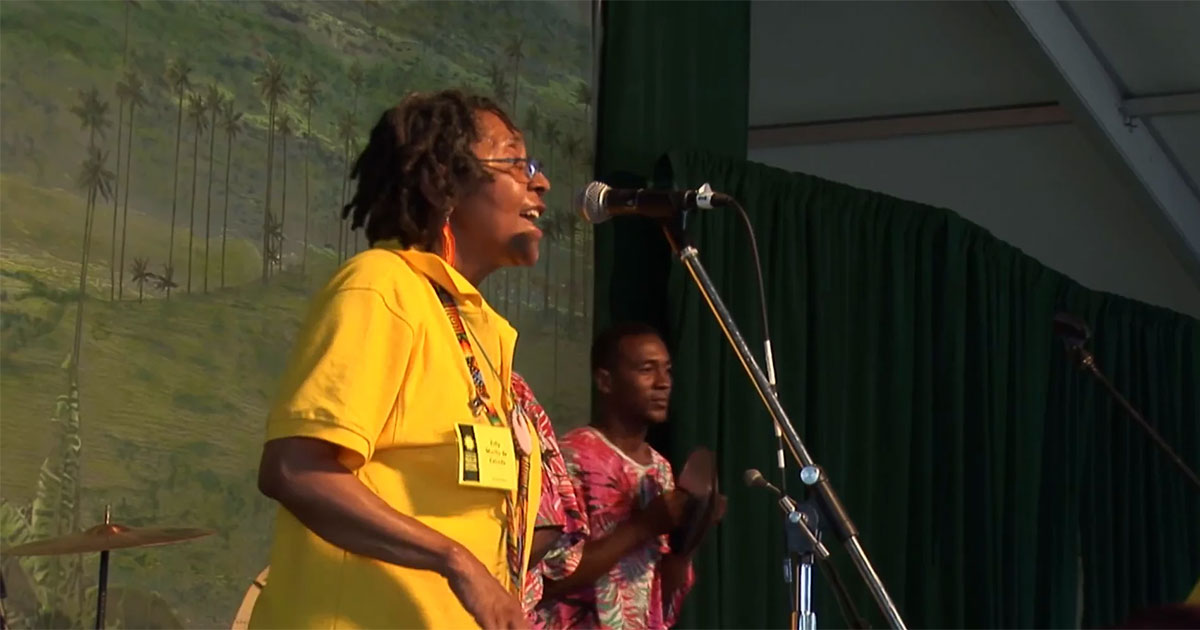 Audiences are naturally drawn to music stages. They come to listen and dance. At the Festival, we produce music performances to provide people with a deeper understanding of the tradition and culture featured on the stage. Presenters working on these stages require the narrative talents of an emcee and the teaching abilities of an educator. They employ different strategies for framing performances, often using technical aspects of the music tradition as points of entry into questions about its significance within the larger musical and cultural context. When appropriate, the presenter encourages the public to dance.
Some music styles lend themselves better than others for interjecting commentary. The presenter must always judge the situation carefully – taking advantage of pauses and breaks between songs to offer explanations and interpretation:
When a musician changes or tunes an instrument, the presenter can add information on the tradition, the group, or talk about the next piece
When musicians need a break or a drink, the presenter can initiate a conversation with one or several of them
At the end of a piece, the presenter can talk about the music form, the instruments, and compare these to those familiar to the public
At the Festival, the public comes and goes so the presenter needs to introduce the group and the tradition several times. In the best of case, when musicians become accustomed to the presenter's pattern, they add their own interpretations. If translation is needed, the presenter should do it in a conversational style.