Music of the Bay Area: Traditional and Contemporary Sounds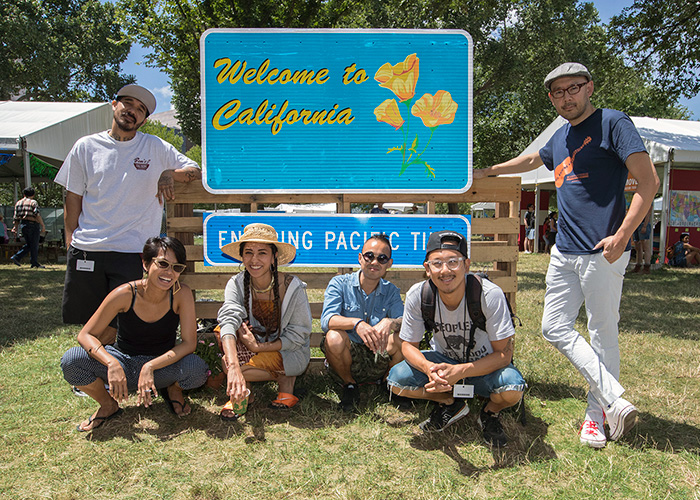 Beyond the 2016 Folklife Festival, Sounds of California is part of a collaborative project with the Alliance for California Traditional Arts and Radio Bilingüe. The aims of the project include the documentation and preservation of artistic expression through sound and community engagement in the arts, while capturing a sonic snapshot of California today.
The project was inspired by the work of ethnomusicologist Sidney Robertson Cowell who, in the late 1930s, traveled through Northern California to record the music of various ethnic groups that had settled in the area (see: The WPA California Folk Music Project). Cowell's work offered a forward-looking interpretation of "Sounds of California," as most of her recordings showed genres that had been brought to Northern California by migration rather than styles that were "native" to the state.
"Así que yo me crie más o menos en un ambiente bien mezclado, porque San Francisco es así. San Francisco siempre tenía una mezcolanza, una variación de música bien amplia."
"So I grew up more or less in a very mixed environment, because San Francisco is like that. San Francisco always had a wide-ranging mixture and variation of music."
—John Santos, musician
The Sounds of California project demonstrates an interesting evolution from Cowell's original project. The Festival program featured musical performances, workshops, and narrative sessions presented by educators, artists, and community activists. The session featured here, moderated by Radio Bilingüe, was a bilingual conversation among three people with strong ties to the San Francisco Bay Area: journalist Oliver Wang, musician John Santos, and Smithsonian curator Adriel Luis.
During this panel, a common theme of diversity and cultural blending through music emerged. Where Cowell showed traditional music that had been transplanted to California through migration, we now see artists from different backgrounds coming together to influence each other and create a unique California sound. Listen below to hear how the Bay Area serves as a shaping force for local artists.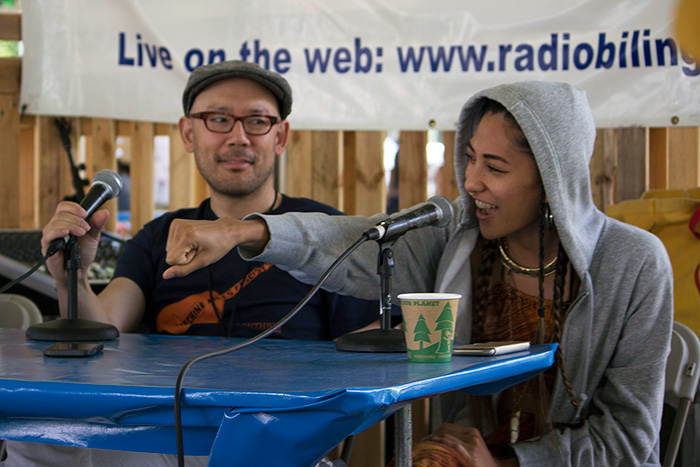 Oliver Wang is a music journalist, scholar, and DJ who spent many formative years in the Bay Area and is now based in Los Angeles. Here he reflects on the particular nature of California's diversity and the impact of the recording industry on disseminating these sounds beyond the state: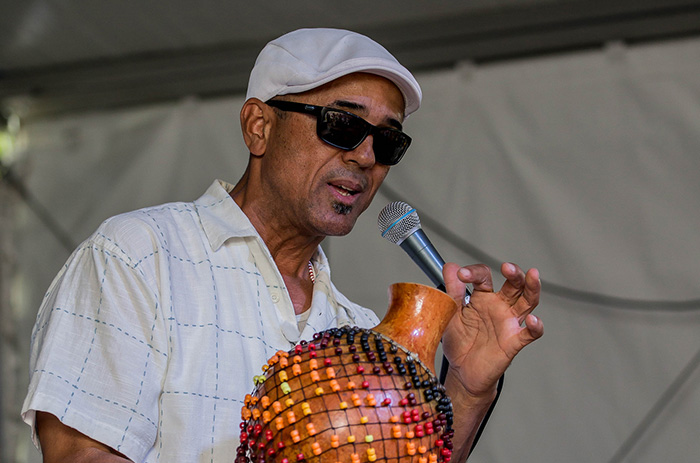 Born in San Francisco, John Santos is a bandleader and percussionist of Puerto Rican and Cape Verdean descent specializing in Latin Jazz and Afro-Cuban sacred music. In Spanish and English, John describes the varied music scene of the Bay Area and how renowned California musician Carlos Santana reaffirmed his love for traditional music: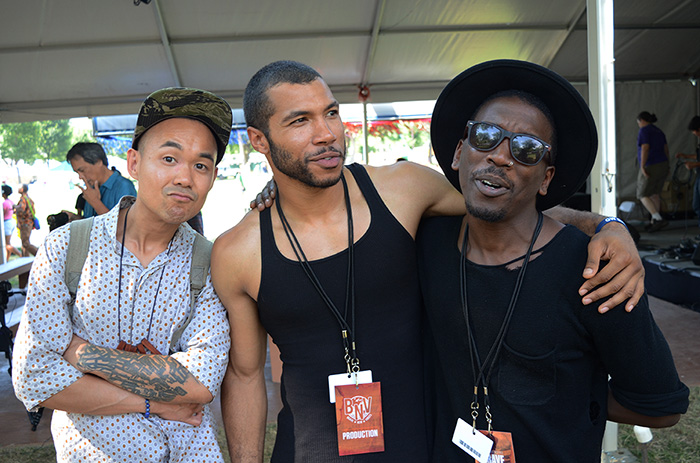 Adriel Luis is the curator of digital and emerging media at the Smithsonian Asian Pacific American Center. Listen to him describe the "soundtrack" of his youth in the Bay Area:
The Bay Area is one of California's most diverse and cosmopolitan regions, and this fact is certainly reflected in its music. The influence of various international and domestic genres on the sounds of California is clear, and Bay Area musicians draw from styles both traditional and contemporary to create their own sound.
In turn, artists from California have made an impact in their own communities and beyond, influencing and contributing to the development of musical styles across the country as well as back in the regions from where their families originally migrated.
Robin Morey is a 2016 Latino Museum Studies Fellow at the Smithsonian Latino Center and the Center for Folklife and Cultural Heritage. She is a master's student in anthropology at Columbia University studying the evolution of the traditional Puerto Rican musical genre bomba.
The 2016 Sounds of California Smithsonian Folklife Festival program was co-produced with the Alliance for California Traditional Arts, Radio Bilingüe, the Smithsonian Asian Pacific American Center, and the Smithsonian Latino Center.