Michael Doucet of BeauSoleil

Photo by Tom Pich

Los Texmaniacs

Photo by Michael G. Stewart, courtesy of Smithsonian Folkways Recordings
"There was a sense in my mind that cultural democracy was as important as any other kind of democracy."
"It is our hope and belief that the Festival will deepen and advance public appreciation of the richness and viability of American grass-roots creativity."
Since 1967, the Smithsonian Folklife Festival has recognized and collaborated with outstanding artists from a rich array of cultures and communities across the United States and the world. It is part of our effort to deepen public appreciation of "grassroots creativity" and promote greater understanding and respect for diverse peoples as they strive to document, sustain, and share the music, art, and culture that matter most to them. 
In celebration of our 50th anniversary, the 2017 Ralph Rinzler Memorial Concert honors extraordinary musicians from two of America's great musical traditions: the vibrant sounds and compelling stories of Cajun music from Louisiana and Mexican American conjunto music from Texas. These uniquely American traditions—created by the cultural encounters of immigrants to this country—speak to the story of the American experience and highlight the beautiful diversity of cultures and artistic expressions that enrich our nation. 
We are proud to present virtuosic Cajun fiddler, composer, and NEA National Heritage Fellow Michael Doucet performing with his group the BeauSoleil Quartet, and the renowned conjunto group Los Texmaniacs paying tribute to their friend and mentor, NEA National Heritage Fellow and master tejano accordionist, Leonardo "Flaco" Jiménez. Together they demonstrate the powerful interplay of creativity, heritage, and innovation alive in our communities and speak to Ralph Rinzler's vision of a world that values the principles of cultural democracy for the benefit of humanity.
The 2017 Ralph Rinzler Memorial Concert is dedicated to the memory of Robert Clyde ("RC") Forney, Jr., who developed software for the Center for Folklife and Cultural Heritage that supported the Smithsonian Folklife Festival and Folkways Recordings over a span of eighteen years. RC was intensely committed to the Folklife Festival and believed passionately in its ability to inspire conversations across cultures. As a musician, he knew that music is a universal language with the power to tear down barriers and foster understanding between people throughout the nation and around the world.
Ralph Rinzler (1934-1994), founding director of the Smithsonian Folklife Festival, worked with a host of musicians, craftspeople, and folklorists, conducting fieldwork, developing exhibitions, issuing recordings, and presenting concerts. This annual concert series honors Rinzler by highlighting his work and the work of his colleagues in conserving and extending traditional expressive culture.
FEATURED ARTISTS
BeauSoleil Quartet avec Michael Doucet
The acclaimed Cajun band BeauSoleil led by Michael Doucet has been captivating listeners with their spirited and soulful sound for more than four decades—including many appearances at the Smithsonian Folklife Festival since 1982. They were the first Cajun band to win a GRAMMY Award in 1998, and they added a second in 2008. Since then, the band was inducted into the Louisiana Music Hall of Fame, and Doucet earned an NEA National Heritage Fellowship, the nation's highest award in folk and traditional arts.
Pioneers of Cajun music, the group blends Acadian, German, Native American, and African American elements, along with influences from country and western, blues, and pop to create a uniquely American regional musical tradition.
Members
Michael Doucet, vocals and fiddle
David Doucet, vocals and guitar
Mitchell Reed, fiddle and bass
Billy Ware, percussion
BeauSoleil on Smithsonian Folkways Recordings
Best of the Bayou playlist by Michael Doucet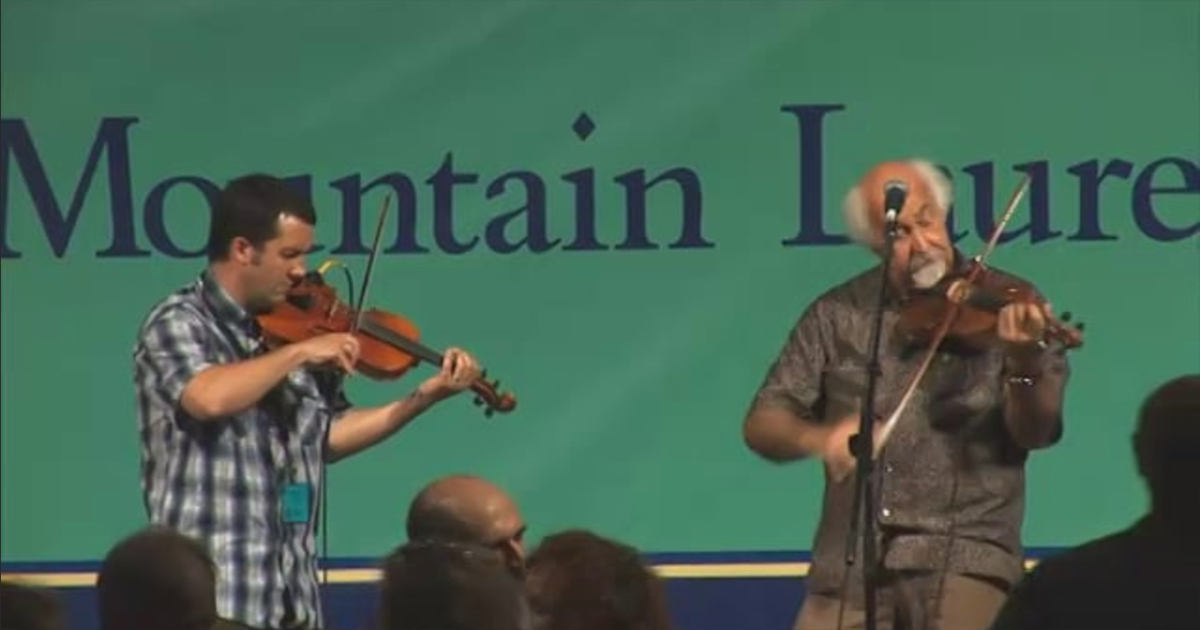 Los Texmaniacs
The GRAMMY Award-winning group Los Texmaniacs brings Texas Mexican conjunto music to new heights and new audiences with their spirited and hard-driving style and fun-loving creativity. Conjunto is a uniquely Texan tradition, with influences from German, Polish, and Czech immigrants who settled in the predominately Mexican region of the Texas Rio Grande Valley.
Inspired by Leonardo "Flaco" Jiménez, the exceptional five-time GRAMMY-winning accordionist from San Antonio who led the way in expanding conjunto to include country, rock, and jazz influences, Los Texmaniacs continue to experiment and expand the boundaries of tradition while remaining true to their Texas Mexican roots. At the Ralph Rinzler Memorial Concert, the group will pay tribute to their mentor and friend Jiménez, who was awarded an NEA National Heritage Fellowship in 2012 for his virtuosic musicianship and dynamic impact on his traditional art form and his community.
Members
Max Baca, bajo sexto
Josh Baca, button accordion
Noel Hernandez, bass and vocals
Daniel Martinez, drums
Los Texmaniacs on Smithsonian Folkways Recordings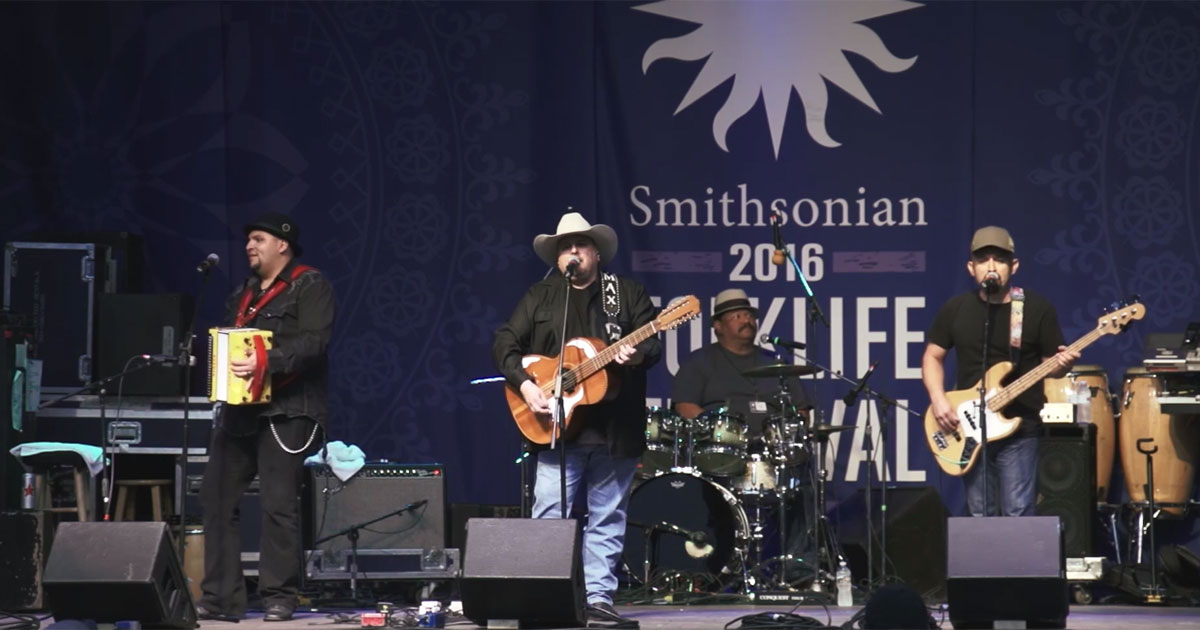 Concert MC
Daniel Sheehy, Director and Curator Emeritus, Smithsonian Folkways Recordings, 2015 NEA Bess Lomax Hawes National Heritage Fellow