A Message from the Festival Director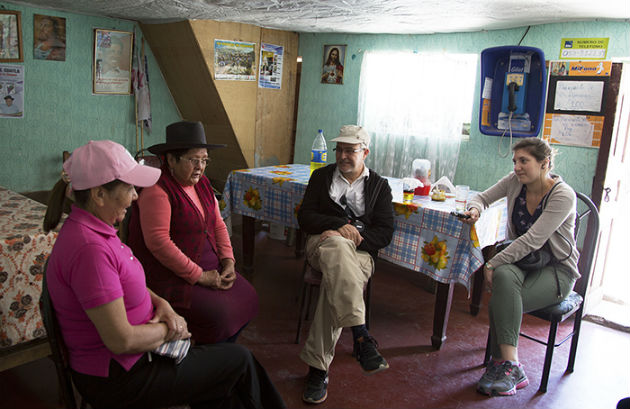 In many ways, preparing for this year's Smithsonian Folklife Festival was similar to those past. To develop the Perú: Pachamama program, the Festival's research, technical, graphic, and administrative teams exchanged ideas, strategies, and concerns with our Peru-based partners. Driven by the Festival's mission and history, we examined the needs of the hundred-plus artists traveling so far from home, discussed new opportunities to connect with Peruvians in the United States, and debated ways to engage our visitors who, like you, come to us with curiosity and expectation.
Along with the usual bustle that accompanies Festival planning were questions about our use of the National Mall. Since its inception, we have traveled the length and breadth of this venerable space between the Capitol Building and the Lincoln Memorial. What makes this Festival unique is that it features one country. As conceived by our bi-national curatorial team, the twelve case studies presented here explore important questions about the nature of connectivity (or "connectivities" to be more accurate), the construction of a shared identity in the face of extraordinary diversity, and history's influence on contemporary cultural production. In these questions, Perú: Pachamama finds common cause with previous Festivals, and the answers you find may echo for years to come.
Thoughtful change is—and should be—a hallmark of the Folklife Festival. This year presented us with important opportunities to challenge assumptions about how we use space, which will serve us well as we return to a multi-program format in 2016 and beyond.
For the time being, however, we focus our gaze on Peru. My sincere thanks go to our partners at the Republic of Peru Ministry of Foreign Trade and Tourism (MINCETUR) for joining us in these efforts. Particular thanks to the United States Embassy, Lima, Peru, and the Embassy of Peru, Washington, D.C., whose staff extended assistance with grace and patience beyond measure.
We also thank our colleagues at the Smithsonian's National Museum of the American Indian. Welcoming hosts for the Festival Marketplace, they demonstrate the strength of their mission with The Great Inka Road: Engineering an Empire. Opening June 26, this stunning exhibition affords another lens through which to understand cultural links between history and the present.
Ultimately, the spirit of our work is found in the stories people share. The artisans and cooks, dancers and musicians featured here deserve a world of thanks, as do the many Peruvians in the United States whose enthusiasm for the Festival is a salient reminder that these are American stories as well.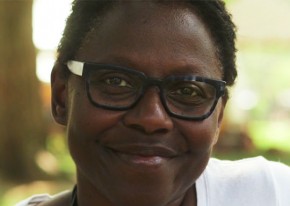 On behalf of our staff, volunteers, and interns, I offer a warm welcome. I hope you are as inspired by Perú: Pachamama as we were by its creation.
Saludos,
Sabrina Lynn Motley
Director, Smithsonian Folklife Festival