A Sailboat's Journey from Kenya to the Smithsonian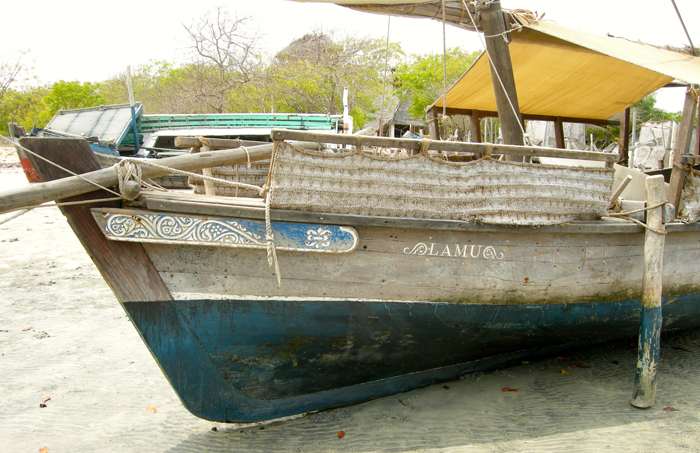 Beyond the vast skies over the Kenyan island of Lamu off the shores of East Africa, a beautiful reddish-yellow sunset looms in the west as the moon and stars become faintly visible in the east. The call of Maghrib prayers echoes through the passageways.
There is a subtle mystical aura as we set sail aboard Ali Abdalla Skanda's sailboat, also named Lamu. In the distance, more of these wooden sailing vessels of all sizes, known as dhows, speckle the seafront of the historic Swahili coastal town.
With modern-day speed boats now outnumbering the dhows, one can only imagine five hundred years ago, during the heyday of this once important Islamic port on the Indian Ocean trade route. It was a time when the seasonal monsoon winds transported the decorative wooden ships carrying spices, bundles of silk, cotton textiles, and exotic goods such as frankincense, myrrh, crystals, and precious gems to destinations throughout East Africa and Asia.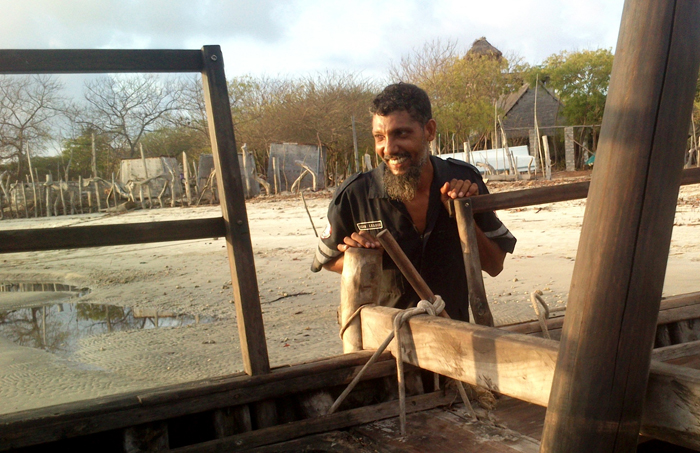 For dhow builder Skanda, this was a sentimental sail to watch a last sunset before Lamu begins its long journey from Kenya to the National Mall in Washington, D.C., for the Smithsonian Folklife Festival. Lamu's relocation comes at a time when the Swahili tradition of dhow building is becoming obsolete, when fewer artisans practice the craft.
Skanda, who comes from a family of dhow builders and woodcarvers, sees the dhow not only as a vessel used for trade and transport but a product of an ancient craft and tradition passed down from generation to generation. He believes his life work is to continue his father's legacy of preserving Swahili cultural heritage for future generations around the globe.
Come experience the rich culture of Lamu and beyond at the Folklife Festival's program featuring Kenya this summer. See Skanda demonstrate traditional Swahili ornamental carving designs and celebrate Lamu's cultural and physical journey.
Kathryn Coney-Ali is an independent cultural heritage consultant. She lives in Lamu, Kenya, and is currently writing a book on Swahili handicraft.