Remembering Pete Seeger at the Folklife Festival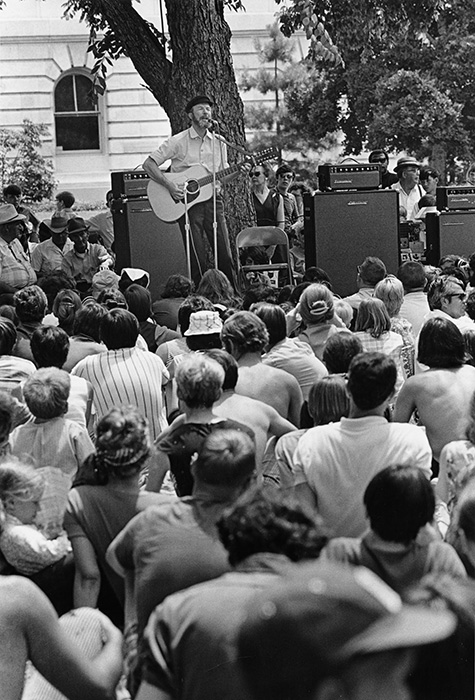 The world lost a major figure in American arts and activism on January 27. Pete Seeger, who revolutionized through music, passed away at the age of ninety-four.
At the Smithsonian, Seeger's musical legacy is preserved on dozens of Smithsonian Folkways albums, which span seven decades, and he was instrumental in the Smithsonian's acquisition of Folkways Records in 1987.
In 1959, Seeger co-founded the annual Newport Folk Festival in Newport, Rhode Island, along with jazz producer George Wein, actor Theodore Bikel, folk singer Oscar Brand, and folk music manager Albert Grossman. Throughout his life, he served as a regular volunteer at the festival, which was a major source of inspiration for the founders of the first Smithsonian Folklife Festival in 1967.
Seeger performed and participated in several Smithsonian Folklife Festivals on the National Mall, including the 1970 Festival, the 1982 Oklahoma Tribute to Woody Guthrie concert, and the 1995 Ralph Rinzler Memorial Concert.
True to Seeger's mission in music, the Smithsonian Folklife Festival continues to carry on the spirit of community engagement—spotlighting music, arts, and voices of the people, by the people, for the people.
For more stories, photos, and videos about Pete Seeger's extraordinary life, see the Smithsonian Folkways Tribute to Pete Seeger.
Click on images to enlarge and view captions.
Elisa Hough is the editor and writer for the Center for Folklife and Cultural Heritage.