Hungarian Recipe: Egresleves or Almaleves / Gooseberry or Granny Smith Apple Soup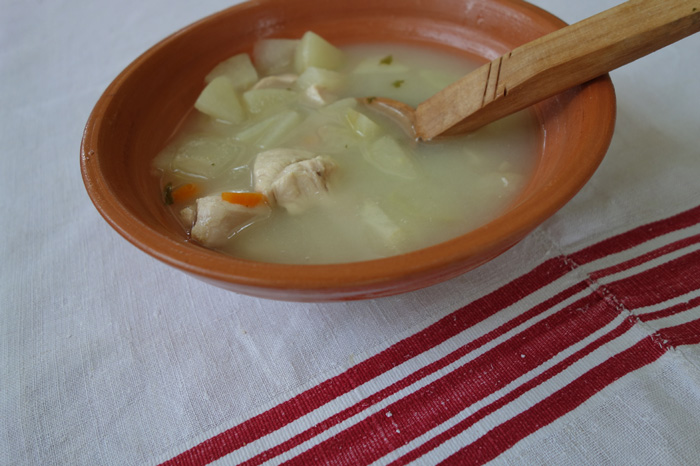 Meat-based soups, with a sour flavor resulting from the addition of seasonal fruit—unripened gooseberries or apples—have been an important part of the Transylvanian Hungarian cuisine (in the regions of Kalotaszeg and Torockó) since the latter half of the 19th century. Egresleves or Almaleves, a thick and rich soup, was brought, along with bread, out to the field in earthenware pots to feed hungry workers. Most of the time, this task was allotted to the young women in the family. They would take it boiling hot so that it would still be warm by the time they got to the field. Apples were available in the winter, while gooseberries could be used in the warmer months or stored in jars for use in the winter. The soup was traditionally made using one whole chicken, which the family raised and butchered themselves. Nowadays, because it is possible to buy packages of specific pieces of chicken, the soup can be made with whatever parts the family prefers. It becomes an inside joke within families, "Where did you find a chicken with so many necks and thighs?" The soup is usually eaten warm, but it is also delicious when served cold; the slightly sour broth is both hydrating and cooling on a hot summer day!
Egresleves or Almaleves / Gooseberry or Granny Smith Apple Soup
Recipe by: Tekla Tötszegi and Enikő Pálfi
Ingredients
1 ½ lb. boneless chicken breast or thighs
10 oz. carrots
7 oz. parsnips
3 celery stalks
1 medium onion
2 lb unripened gooseberries or granny smith apples
2 tbsp flour
3 tbsp finely chopped parsley
3 oz. sour cream
Salt to taste
Sugar to taste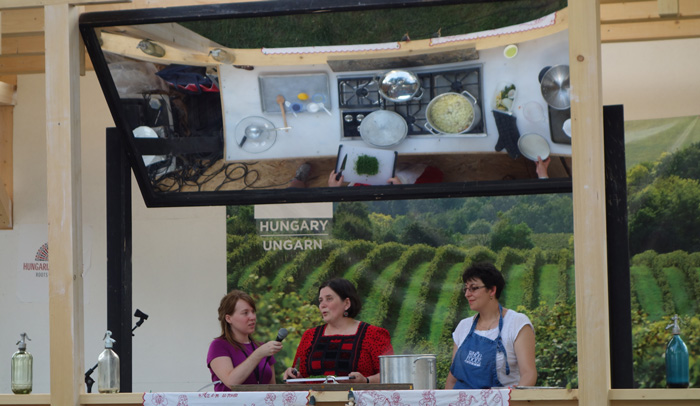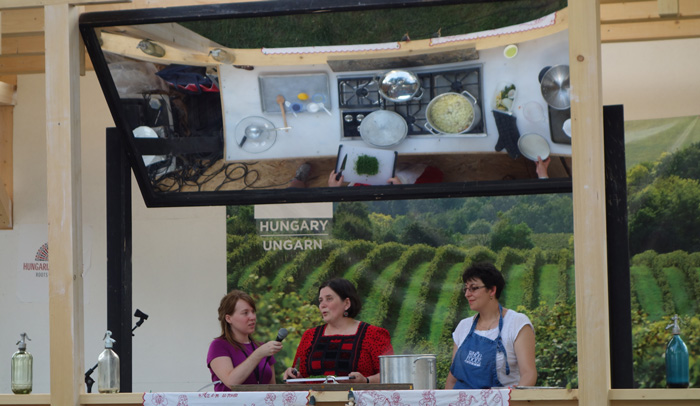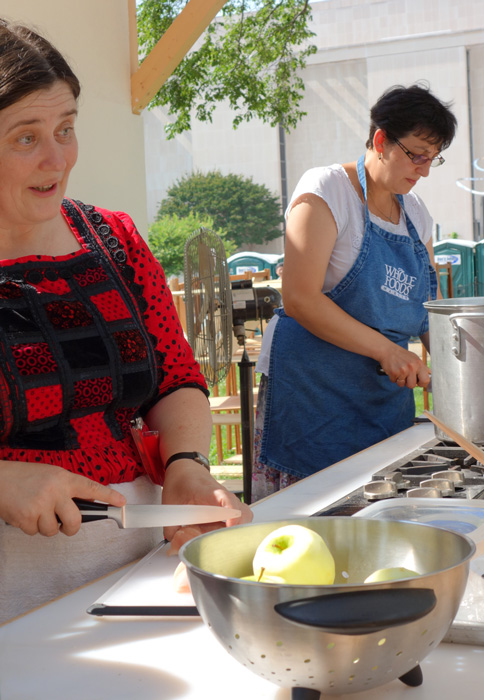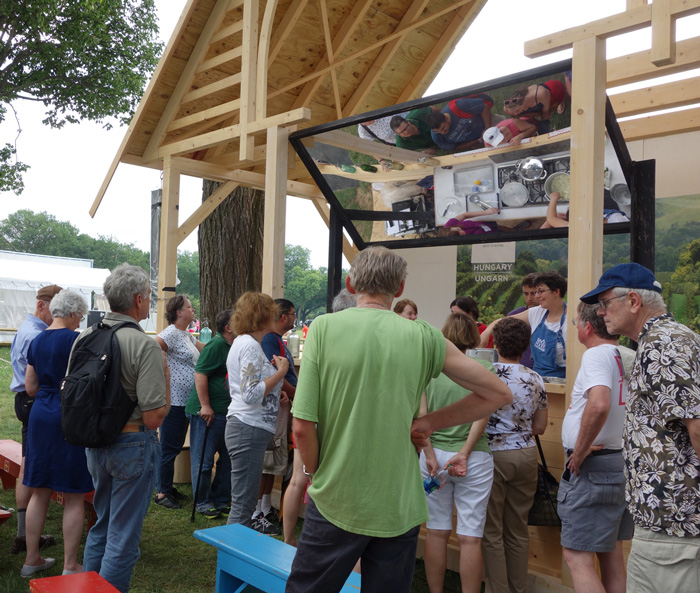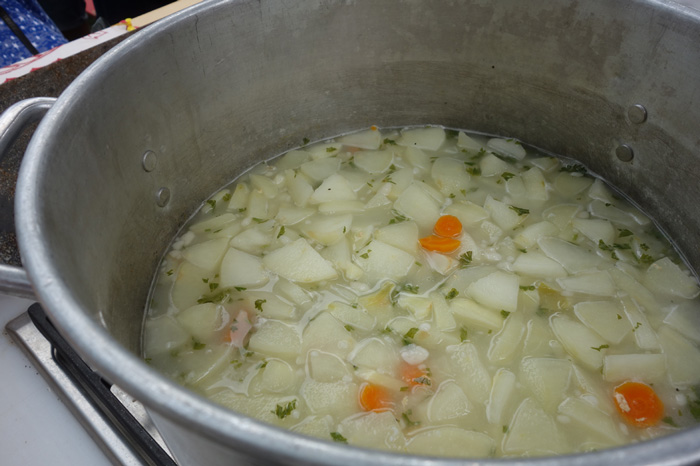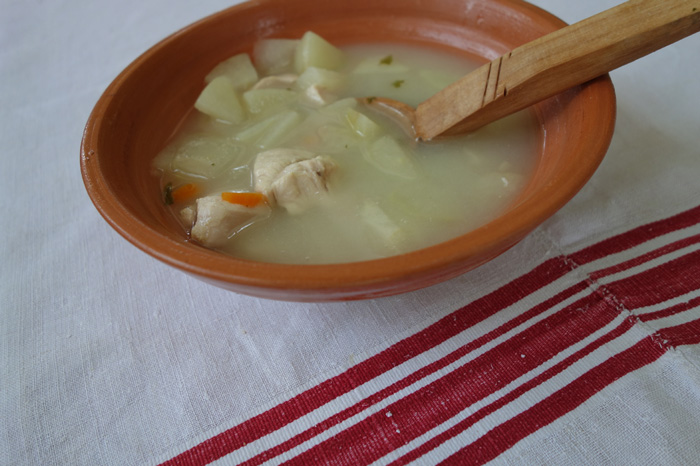 Preparation
Rinse the chicken, trim and peel the carrots, parsnips, celery, apples(if using) and onion.
Cut the chicken into 1 in. pieces and slice the carrots, parsnips, apples and celery into ½ in. pieces.
In a large pot, bring 3 qts. of water to a boil, add a dash of salt.
Add the cleaned chicken, vegetables, apples and the whole onion.
Let the ingredients simmer 15 min. or until tender.
If using gooseberries instead of apples, add cleaned unripened gooseberries and simmer for 2 min.
Remove the onion from the broth.
In a small bowl, make a thickener, by mixing the flour with some water and making sure to even out all lumps. Gradually add this to the broth, stirring continuously until it thickens.
Stir in the chopped parsley and sour cream which makes the broth more creamy and rich.
Finally, if desired, add some sugar to the soup as well.
Lili Kocsis is the Participant Assistant for the 2013 Hungarian Heritage Festival program. She graduated from Harvard University in 2011 with a B.A. in linguistics. She dedicates her spare time to purposeful travel, food photography, and writing about regional cuisine.