A Shared Experience: Night Tour of the D.C. Monuments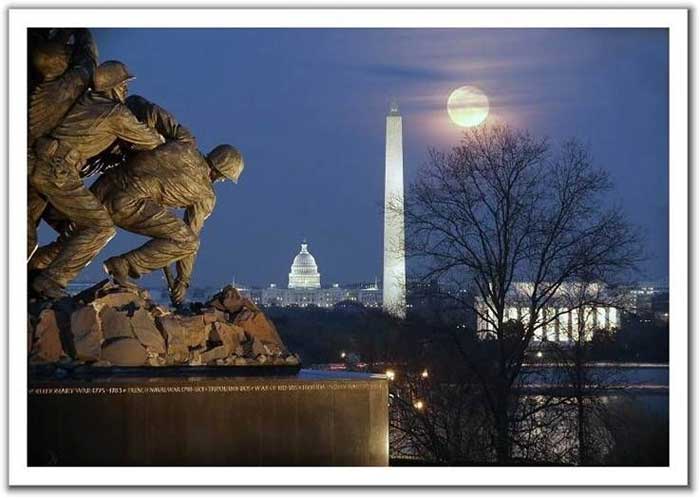 On July 1, I had the privilege to assist with an evening bus tour of Washington D.C's principal monuments and memorials for Festival participants. Among those who participated were performers from Hungary, Ecuador, Russia, and Hawai'i, many of whom had never been to the nation's capital, much less beyond their native villages, before. It was quite a unique experience to see how excited the participants were to see sites like the White House and the Washington Monument, in addition to how reverent they were of our memorials.
Coincidentally, this is my first time to D.C. as well working with the Festival, so I shared with many participants the experience of being a newcomer to the area. As a history major at Gonzaga University, I have an immense interest in and appreciation for American history—coming to D.C. has been a long-time goal of mine. I thought it was really cool to see how much interest was expressed from non-American citizens in a tour featuring U.S. history.
We had fifty-one individuals on the tour, including two Hungarian and Spanish translators. The Lincoln and Martin Luther King Jr. Memorials were among the most moving landmarks we visited. Illuminated in the moonlight, they were beautiful, inspiring a poignant sense of reverence and solace during our otherwise garrulous bus ride home.
This night-time tour has been one of my favorite experiences interning for the Festival as of yet; I loved getting the opportunity to discuss landmarks of American culture with the Festival participants, who are sharing so much of their own culture with all of us.
Kelly is a rising senior at Gonzaga University double majoring in history and English.