Guitar, djembe, spoons, beat-box, ukulele--Christylez Bacon!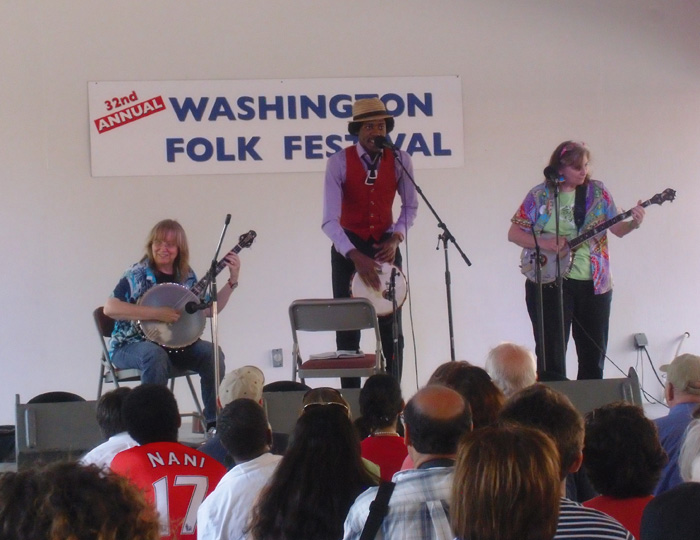 Christylez Bacon just performed a great set to a packed house at the 32nd Annual Washington Folk Festival, a free two-day event presented by the Folklore Society of Greater Washington. If you missed this, don't worry--you can catch him at the Smithsonian Folklife Festival, where he will be performing as part of the Citified program later this month and in early July.
Christylez is a progressive hip-hop artist and multi-instrumentalist. Raised in Southeast D.C., he was already performing spoken word poetry at open-mike events around the city when he was in the tenth grade. His style was shaped at Duke Ellington School of the Arts and by his mentor, poet and musician Bomani Armah. Versatile and eclectic, he loves to work with musicians who perform in different genres. In 2010, he collaborated with folk/bluegrass musicians Cathy Fink and Marcy Marxer on the GRAMMY-nominated album Banjo to Beatbox.
About his music, he says, "My style is whatever influences me. It's a combination of all the things I grew up with, all the things I find interesting. . . . I play guitar, West African djembe, spoons, beat-box, and ukulele."
Find out more about Christylez Bacon and his upcoming shows.