Bags Across the Globe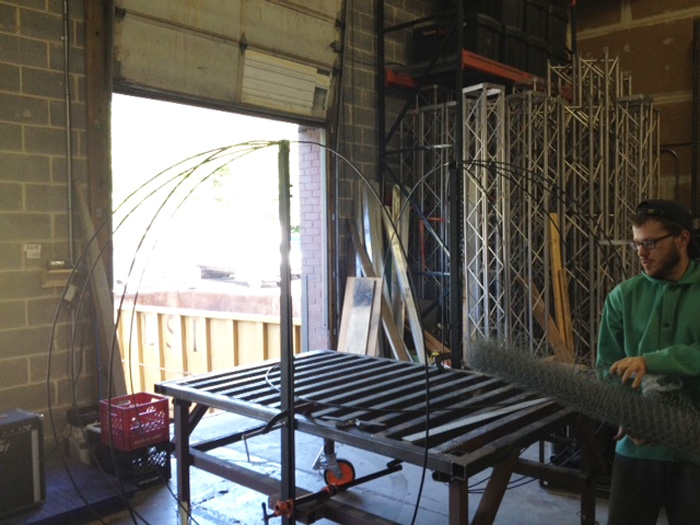 As part of the Campus and Community Festival Program, the UC Davis "Bags Across the Globe" (BAG) project will be creating a large sculpture in the shape of a globe from discarded plastic bags. BAG works to raise international awareness about the environmental threat of plastic shopping bags. It is one of several UC Davis community partnerships designed to reduce waste, produce new revenue streams, and engage people in issues related to environmental stewardship and sustainability.
Rob Schneider, the Festival technical director,  just sent us this photo from the warehouse, where Tyler Nelson is building the frame that will be used to create the plastic bag globe.