Pupusas from El Salvador: Peace Corp Recipes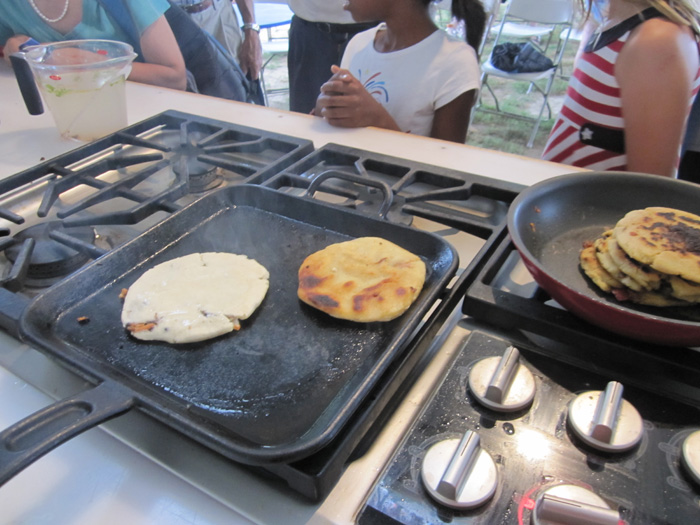 Claudia Menendez is the international program coordinator for Trees, Water & People in Fort Collins, Colorado, and she has worked with program partners throughout Central America. During the program, she shared a recipe for pupusas.
Pupusas are commonly sold by street vendors in El Salvador. The filled and fried corn cakes can be stuffed with any variety of vegetables, cheeses, or meats.
Ingredients
Spinach
Onion
Vegetable oil
Corn meal
Water
Scotch bonnet pepper
Monterey jack cheese
Garlic
Preparation
Sautee onions and garlic in oil.
When onions are soft add spinach and pepper and remove from heat after one minute. Set aside.
In a separate bowl add water to cornmeal until pliable dough is achieved.
In your hand, form a medium ball of dough.
Form dough into flat cake in your hand and fill with sautéed mixture and cheese.
Form a ball around the mixture and then smash it flat.
Place cakes in a griddle with at least half an inch of oil. Fry until golden brown.
Evangeline Mee is a program intern for the Peace Corp program of the 2011 Folklife Festival.