Afro-Colombian Hair Braiding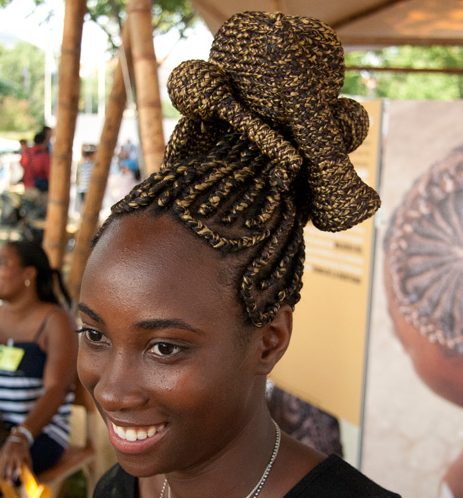 Ziomara Asprilla García is a hair braider and stylist from the Pacific Tropical Rainforest region of Colombia. She is demonstrating and talking about this art and its history at the Festival through Monday; read more about it in the Washington Post.
Ariel Fielding is a Folklife Festival Fellow in Community and Online Engagement. A lifelong photographer, Ariel built her first pinhole camera at the age of six, and learned to use a darkroom at the same age.