Concert of Children's Music to Remember Kate Rinzler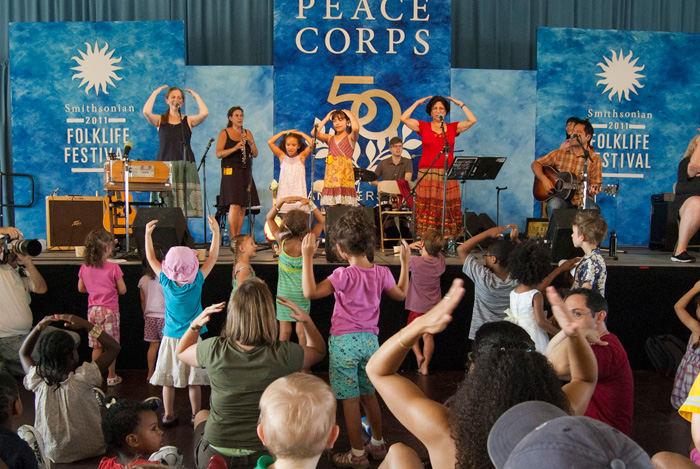 Each year the Smithsonian Folklife Festival holds a special evening concert to honor both its co-founder Ralph Rinzler (1934-1994) and a key person with whom he collaborated.
Last July 9, the Festival remembered Kate Rinzler (1937-2010) at the annual Ralph Rinzler Memorial Concert. To read about Kate's life, click here. The evening of family-friendly music featured three Smithsonian Folkways artists: Elizabeth Mitchell, Suni Paz, and Chip Taylor and the Grandkids.
Click on images below to enlarge and see captions.