Colombian Viuda de Bocachico Recipe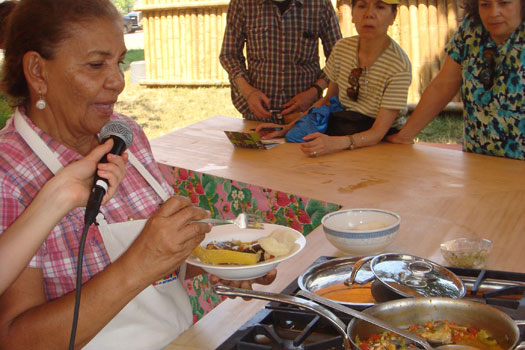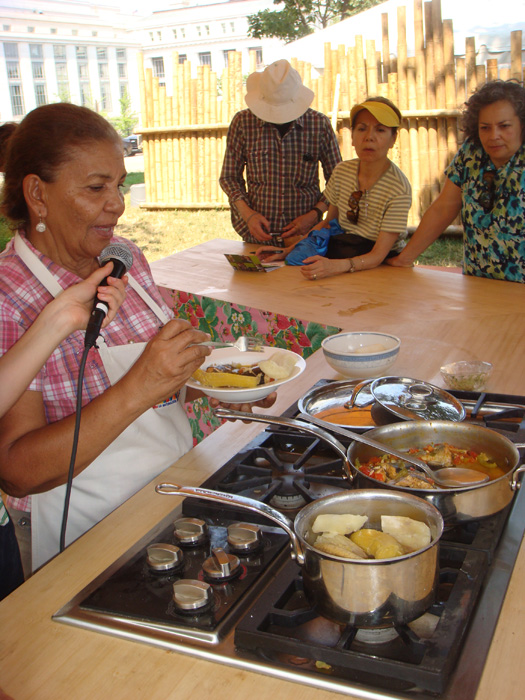 Recipe by Mery Margoth Gándara de Barrera
4 fresh trout
2 lb yuca
2 ripe plantains
1 lb tomatoes
1 lb onions
1 green bell pepper
Pepper, salt, and garlic to taste
Directions: 
Dice tomatoes, onions, and bell pepper, and mix them together. Add pepper, salt, and garlic. This mixture is known as the hogao.
Use the hogao to marinate the fish for 10 minutes. Add water to steam the fish and place on the stove on medium heat. Simmer fish and hogao for 30 minutes.
Peel and slice plantains and yuca and steam until soft.
Serve plantains and yuca with fish and hogao. Enjoy with natural fruit juice.
*This dish commonly uses the bocachico fish from the Magdalena River. Trout was used to substitute the bocachico.
Carolina Restrepo is a program intern for the Columbia program at the 2011 Folklife Festival.