Master Workshop: Backstrap Weaving with Nilda Callañaupa
When:
Saturday, June 26, 1–4 p.m. & Sunday, June 27, 10 a.m.–1 p.m. ET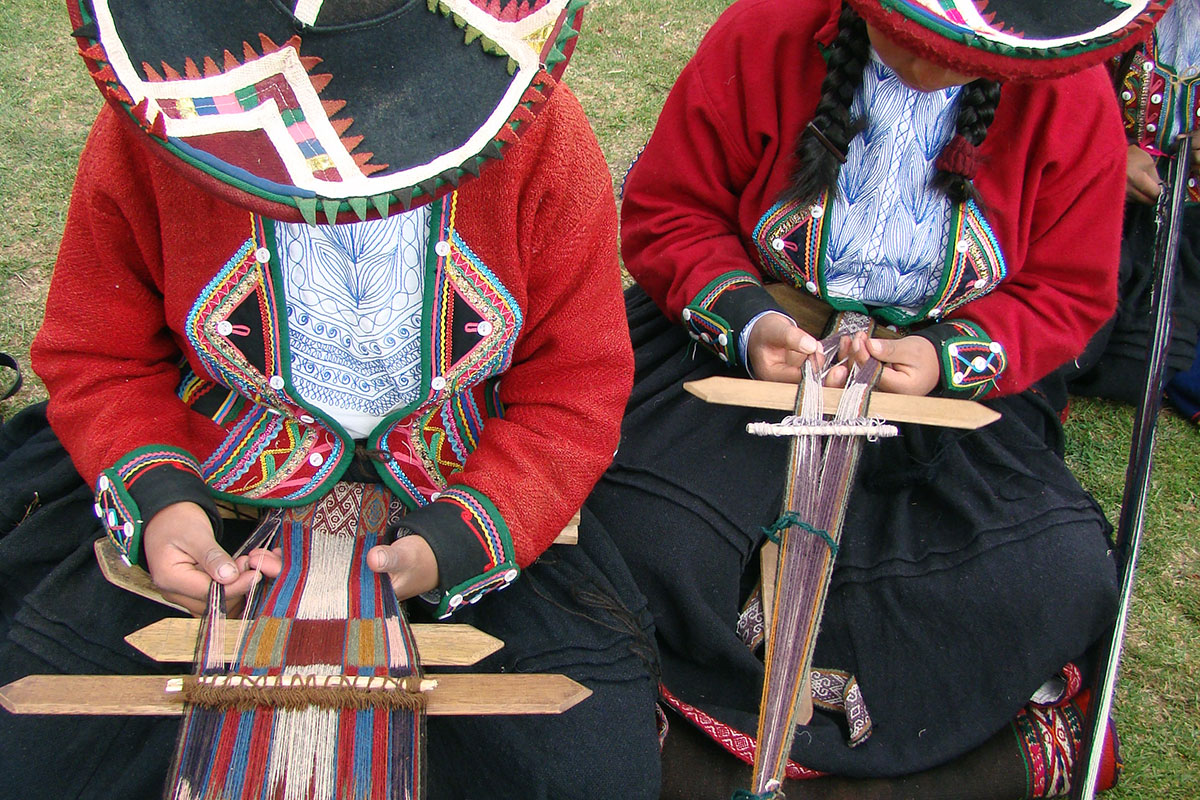 For thousands of years, women of the Peruvian Andes have carried on the tradition of backstrap weaving: a simple but elegant practice using a loom that wraps around the weaver's waist. Their designs, using natural dyes and ancient techniques, are inspired by Andean flora and fauna, astronomy, and society. In 1996, Nilda Callañaupa Alvarez co-founded the Center for Traditional Textiles of Cusco, ensuring the sustainability of this rich tradition while empowering local artisans.
For this workshop, registered participants will receive a materials kit in the mail, including assorted backstrap looms and wool yarn. Callañaupa will guide attendees through the process, from tying and comfortably positioning the loom to picking up a pattern. By the end of the workshop, guests will have started a collection of beautiful Peruvian patterns.
Registration for this workshop is full.
Accessibility
Live real-time captioning (CART) and American Sign Language interpretation can be provided by request. You will be able to indicate your request when you register on Eventbrite.
About the Artisan
Nilda Callañaupa Alvarez was born in the small community of Chinchero, Peru, where she learned to spin and weave while watch over her family's flock of sheep. As she grew up and explored the tradition further, she could see there was a powerful history behind the art of her people, but that it was slowly being lost. After becoming the first person from her community to attend college, she went on to become one of the founders of the Center for Traditional Textiles of Cusco, a nonprofit organization that aids in the survival of Cusqueñan textile traditions and provides support to the Indigenous people who create them.