Holiday Community Workshop: Quechua Pom-Poms and Tassels
When:
Sunday, December 5, 2 p.m. ET
Real-time captioning available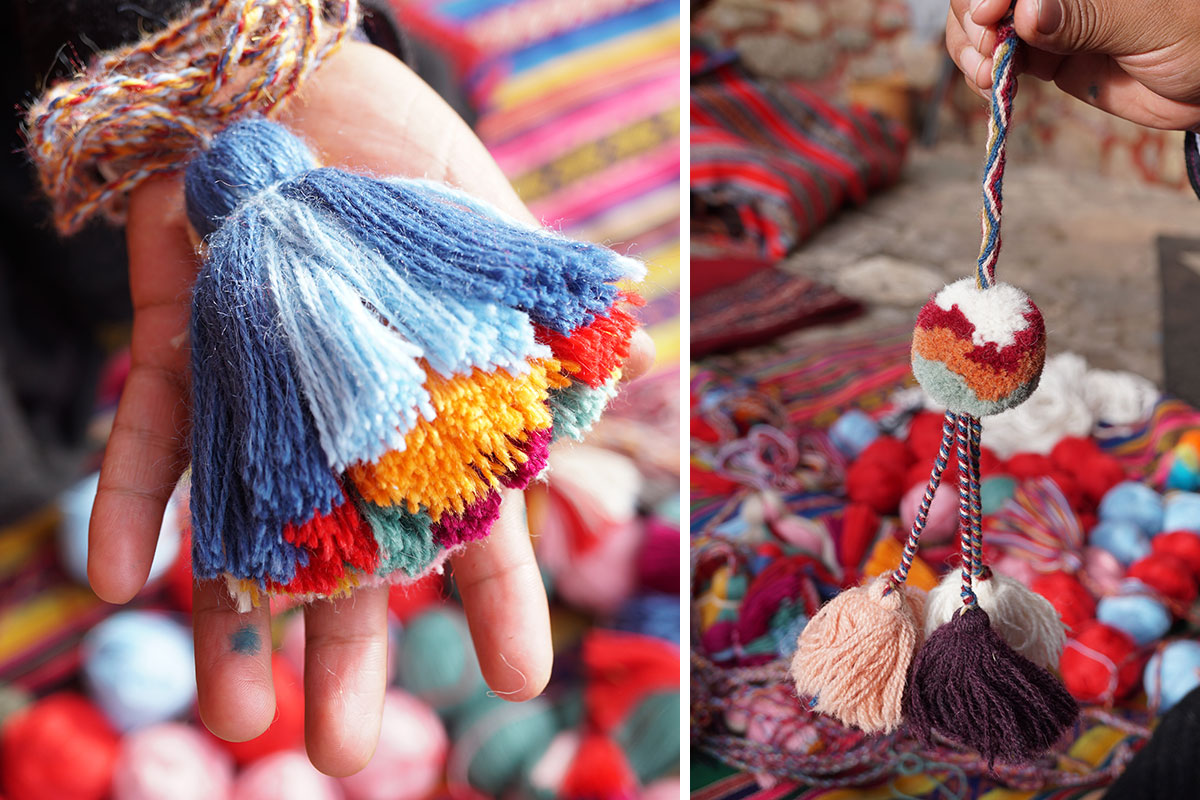 Back by popular demand, the Smithsonian Folklife Festival offers a free, family-friendly workshop for the holiday season. Join Indigenous Peruvian weavers Yessica Sallo Auccacusi and Rosa Pumayalli Quispe to learn the art of making traditional pom-poms and tassels, colorful additions to gift wrapping, tree ornaments, or home decoration.
In this online session, Yessica and Rosa will guide you through the pom-pom and tassel making process while you learn about the culture of traditional weaving in Peru. Attendees can use materials at home or request a materials kit from Peru: balls of yarn, a tapestry needle, and a small handwoven bag. By the end of the workshop, you will have completed a few handmade Quechua-style pom-poms and tassels.
Registration for the workshop is full. You can sign up on the waiting list in case any spots open up.
Accessibility
Live real-time captioning (CART) will be provided. American Sign Language interpretation can be provided by request. You will be able to indicate your request when you register on Eventbrite.
About the Artisans
Yessica Sallo Auccacusi and Rosa Pumayalli Quispe work with the Center for Traditional Textiles of Cusco in Peru. The Center works to practice, sustain, and revive ancestral weaving styles, natural dye techniques, and textile designs. The nonprofit organization works with ten weaving communities from the Cusco region: Accha Alta, Acopia, Chahuaytire, Chinchero, Mahuaypampa, Huacatinco, Patabamba, Pitumarca, Santa Cruz de Sallac, and Santo Tomas.