Circus Recipe: Chocolate Waffles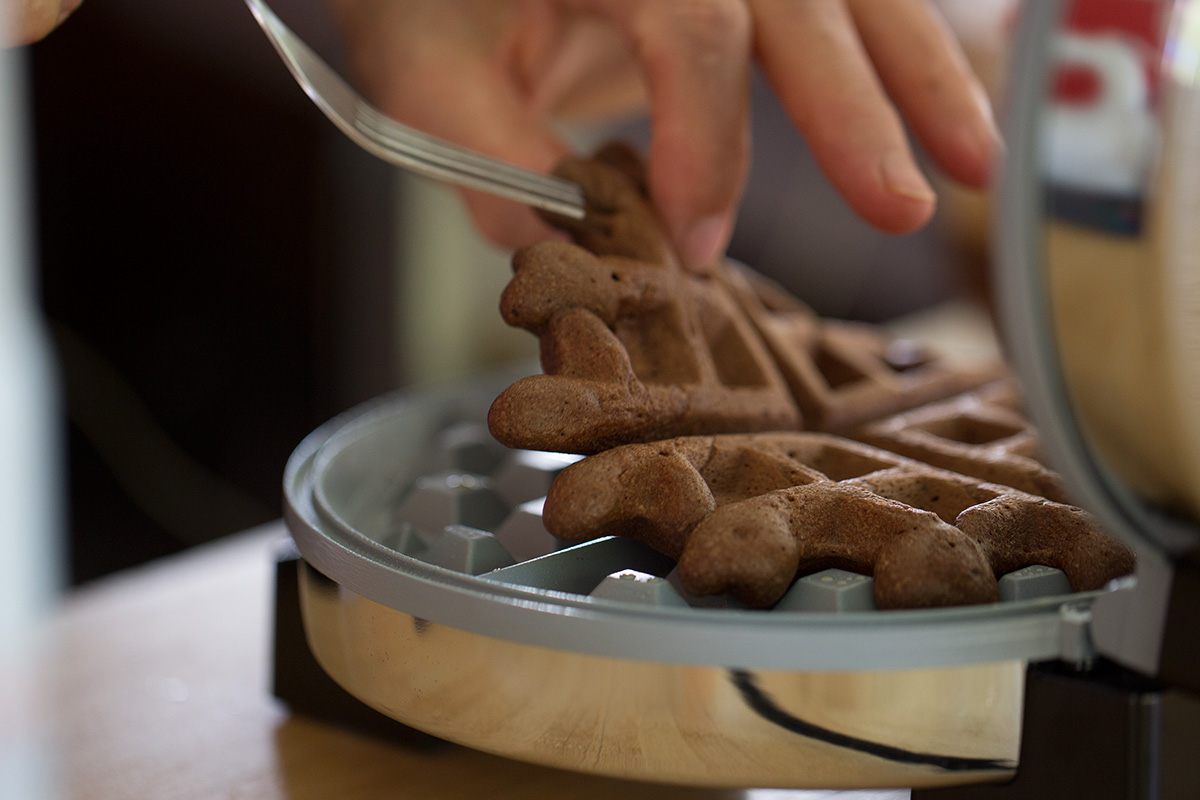 Sarah Chapman ran away with the circus at the early age of twelve and never looked back. The Florida native started her career at Sailor Circus, the famous youth circus academy in Sarasota, where she trained as a trapeze artist and continued performing for twenty-one years.
When her career as an aerial performer ended nearly four decades ago, she stepped out of the ring and into the role as a cook for her traveling circus family. After publishing four revised editions of her cookbook, a memoir and years of stories and experience, Sarah has learned that cooking for circus performers is a balancing act of its own.
Sarah took the stage at the Circus Arts Cookhouse to show visitors step-by-step instructions to create circus dishes that she has collected over the years. One of the favorites from her cookbook Simply Sarah (A Circus Girl's Cookbook): chocolate waffles.
Ingredients
1 1/2 cups pastry flour
1/2 cup cocoa
2 tsp. espresso powder
1/2 cup packed light brown sugar
2 tsp. baking powder
1/4 tsp. baking soda
1 cup 1% milk
2 tbsp. canola oil
1/8 tsp. salt
3 large egg whites
2 tbsp. mini chocolate chips (optional)
Instructions
In a large bowl, whisk together flour, cocoa, espresso, brown sugar, baking powder, baking soda, and salt. Add milk and oil until blended.
Beat egg whites until stiff. Fold whites into chocolate batter a third at a time, adding chocolate chips last.
Pour batter onto heated waffle iron and cook 3 to 4 minutes. Repeat.
Serve warm with whipped cream and fresh berries.

Depending on your chocolate needs, enjoy chocolate waffles at any meal or snack time. It's okay to indulge.
Laken Richer is a media intern at the Center for Folklife and Cultural Heritage and a senior digital media major at Eastern Mennonite University.