A Welcome from the Festival Director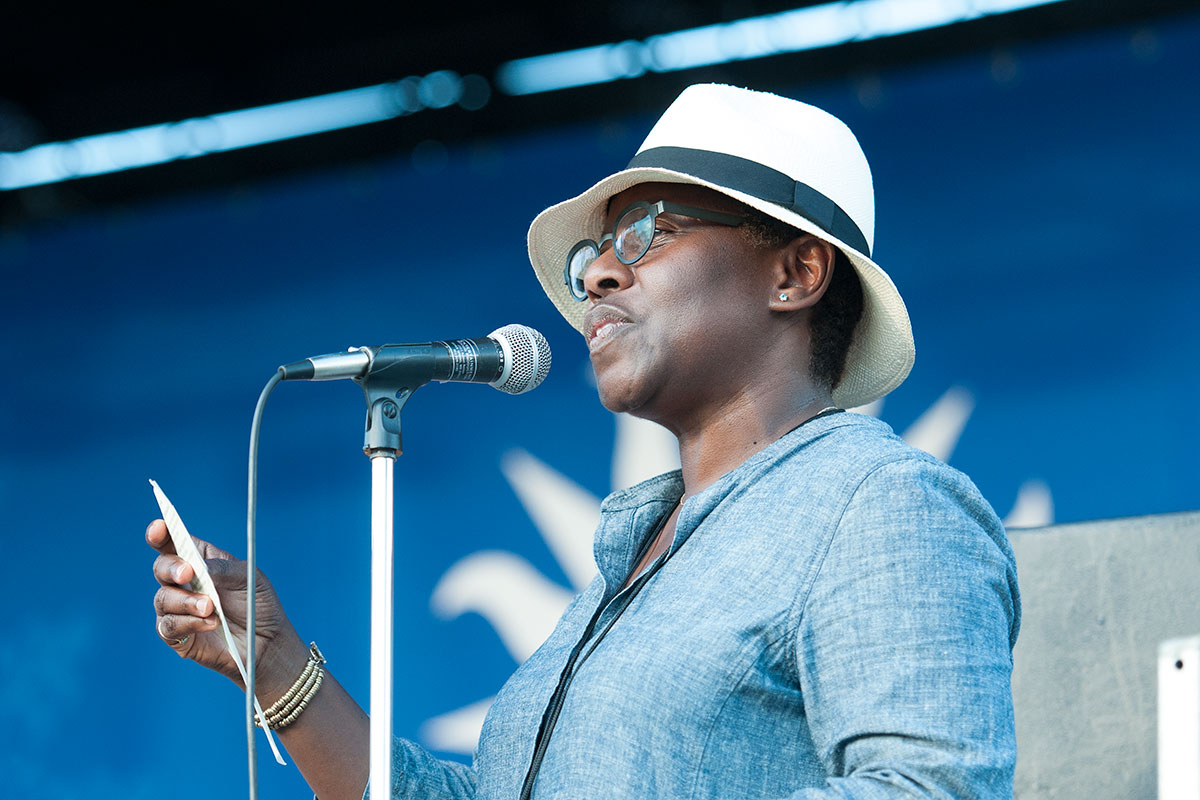 The conversation usually ends one of two ways: "It's wonderful and timely that you're focusing on circus and migration for the Festival's 50th," or "Circus is great, but I'm not sure it's suitable for the 50th. And where's the country focus?"
I find comfort in both responses to Circus Arts and On the Move: Migration Across Generations. Questions, about how we should celebrate this jubilee year reflect an appreciation of the Festival's legacy and hopes for its future. A clear-eyed exploration of both, which will take place during our Reunion Weekend, will help ensure its ongoing relevance.
The Festival shines brightest when it uses its most valuable resources—research, presentation, and preservation—to explore the taken-for-granted. Such is the case with both circus and migration.
Circus in America is in a dynamic state of growth, with impact reaching far beyond the big top. Classrooms, hospitals, prisons, and more are made stronger by its emphasis on artistic excellence, discipline, and core values of trust, respect, and cooperation. Circus also enables us to consider how the past informs the present and the present gives way to the future. Exploring the creative, and sometimes contentious, continuum of tradition and innovation has been integral to the Festival's work from its inception. It is also a fascinating aspect of America's complicated migration story.
By inviting intergenerational conversations about "the interplay of migration, creativity, and culture," On the Move compels us to think anew about cultural heritage's role in building vibrant, inclusive communities. Taken as a whole, this year's Festival says much about the enduring promise of the United States, our featured country.
The Festival is a web of stories and experiences. As we mark 50 years of cultural exploration, exchange, and engagement on the National Mall, I want to thank you for adding yours to the mix.
—Sabrina Lynn Motley, Festival Director