Frogs in Love: A Kumeyaay Story and Song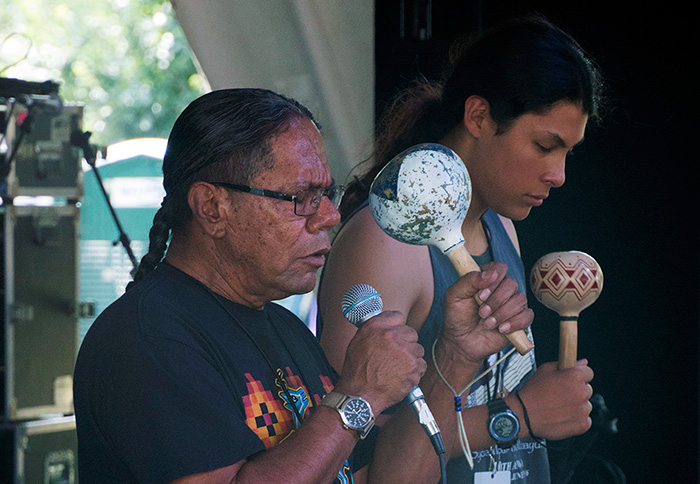 Audio
"Frogs in Love" by Stan Rodriguez
Many ancient cultures tell tales of why the sun shines during the day and the moon at night. In some stories the sun and the moon are siblings, in others they are lovers. According to a traditional narrative from the Kumeyaay, a Native community in Southern California and Baja California, they were nearly spouses before taking advice from two frogs.
Kumeyaay educator Stan Rodriguez shared this story—or a shortened "Kmart Bluelight Special" version of it, he said—during a Folklife Festival session on preserving language through music. He sang the accompanying song as an example of vocal repetition, a key element to teaching language to children.
Does your culture have a sun and moon story?
Elisa Hough is the editor for the Center for Folklife and Cultural Heritage. Audio recording by the Ralph Rinzler Folklife Archives documentation team.
The 2016 Sounds of California Smithsonian Folklife Festival program was co-produced with the Alliance for California Traditional Arts, Radio Bilingüe, the Smithsonian Asian Pacific American Center, and the Smithsonian Latino Center.