Let's Get Technical: Building the Inka Bridge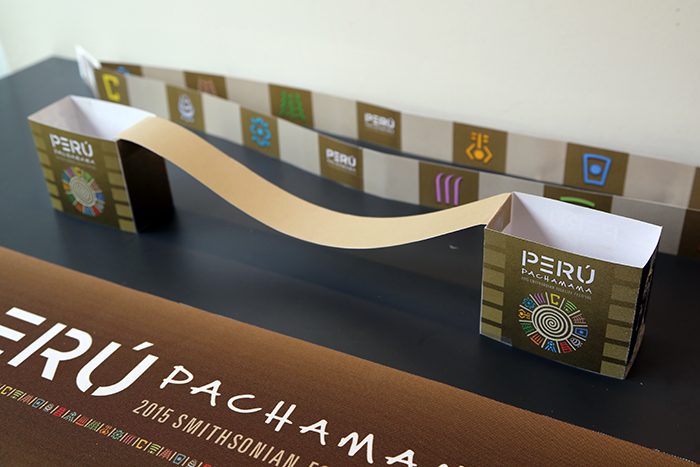 An event as large as the Folklife Festival relies on many moving parts behind the scenes, and the technical team has one of the most important roles in ensuring that the National Mall is ready for thousands of visitors. They construct every stage, tent, and platform, plus lay the plans for larger vernacular building installations.
This will be the sixteenth Folklife Festival for technical director Robert Schneider. According to him, the most exciting part of his team's work this year has been figuring out how to replicate the Q'eswachaka rope bridge on the National Mall. The six hundred-year-old Inka tradition of weaving grass ropes and suspending them over the Apurímac River must be augmented to meet our safety standards.
"It was a challenging project," Schneider says. "I originally thought that we could use a conventional scaffolding system to support the bridge. By the time the bridge actually started emerging on my drawing board, however, it was clear that, because of the bridge's size and design, using regular scaffolding would not be possible. We needed to look for other options. Eventually, I decided to use shipping containers. They have nice flat tops, on which the Peruvian engineers will attach their handmade grass fiber cables."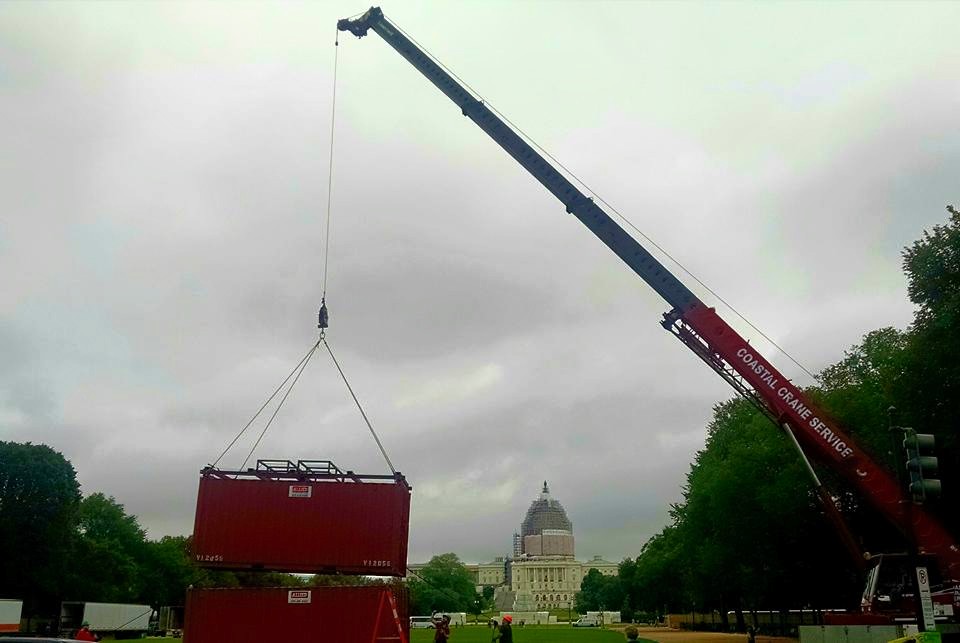 The technical team has set the shipping containers in place along Fourth Street on the National Mall, using a large crane to stack them on top of each other. On opening day, engineers from four Quechua communities outside of Cusco will begin construction on the bridge.
Schneider described the process of working with Peruvian engineers to design a structure that would fit both of their needs.
"Our Peruvian colleagues were very understanding and very open to our adjustments of their designs," he said. "At the same time, we made those adjustments with the utmost respect and sensitivity to the intention of the original design. What you'll see at the Festival is really a hybrid of our design and engineering processes, bringing both worlds together."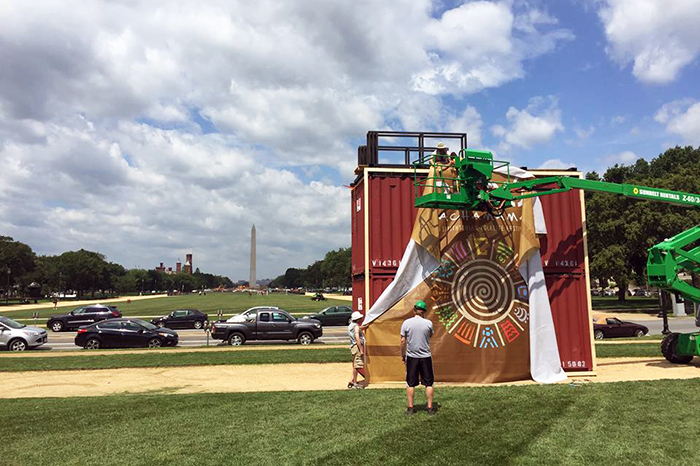 The Q'eswachaka Bridge is just one example of how traditions change and adapt, both in their home countries and once they are brought to the National Mall for presentation at the Folklife Festival.
"This is the most exciting part of my job: getting to solve problems and do things that have never been done before," Schneider continues. "To my knowledge, nobody's ever built a rope bridge across shipping containers before, especially not in front of the U.S. Capitol Building."
Georgia "Ellie" Dassler is a media intern at the Center for Folklife and Cultural Heritage and a student at the College of William & Mary, where she studies anthropology and teaching English to speakers of other languages.