Madeleine at the Museum: Lions and Hashtags and Stamps, Oh My!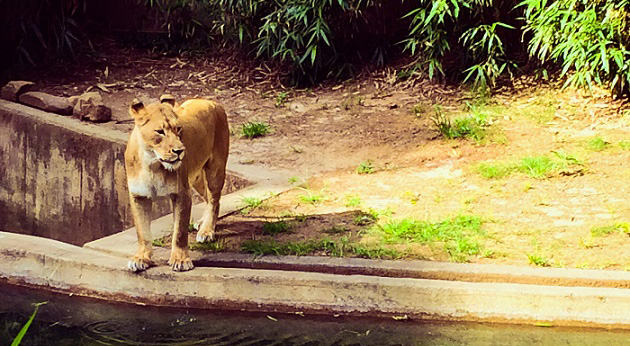 As a small-town college girl trying to think of a meaningful way to spend her summer, I thought, why not go to Washington, D.C.? Like the many other interns now flocking into the city, I now have the opportunity to explore the vast array of museums and historical sites all around me.
The other Folklife Festival interns and I are in a unique position of being able to see the amazing work that goes on inside the museums as well as being able to see the Festival through the eyes of a visitor, looking to discover something new. What better starting point than the Smithsonian?
With the two Festival programs China and Kenya in mind, I set out on a mission to find what the other Smithsonian branches have to offer.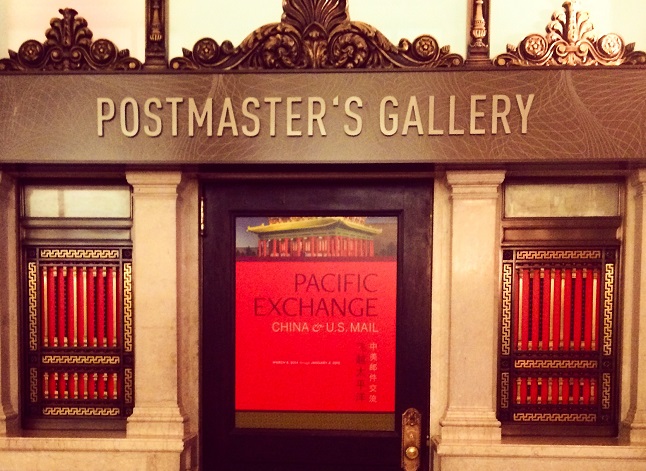 National Postal Museum
Stamp collecting and even using stamps may seem archaic to my generation, but a visit to the National Postal Museum will prove otherwise. I was not only amazed by the grand architecture of the historic post office, but also by what I was able to learn through what seems like just a small, sticky piece of paper.
One exhibit, Pacific Exchange: China and U.S. Mail, brings a human scale to Chinese-U.S. relations in the areas of commerce, culture, and community through mail and stamps. Another exhibit, Stamps Around the Globe, displays over 700 stamps from countries around the world, including some from Kenya and China. One of my favorite sets was called "Music on Stamps," where I was able to learn about musical traditions from all around the world by just looking at stamps.
National Zoological Park
Even though I can hear a lion's roar every once in a while from my temporary home near the National Zoo, I decided to head over and see what is going on up close (or as close as I could get). My personal favorites are the lion cubs and the panda cub named Bao Bao. If you are looking for animals from either China or Kenya, look for the cheetah, zebra, and white-naped crane, just to name a few.
If you don't have the time to visit the zoo, however, or would like to take a break from the heat or rain on the National Mall during the Festival, I suggest visiting the National Museum of Natural History's impressive Hall of Mammals. The permanent exhibit features 274 taxidermied animals, including a simulated watering hole scene from a Kenyan wildlife research center.
Discoveries of Your Own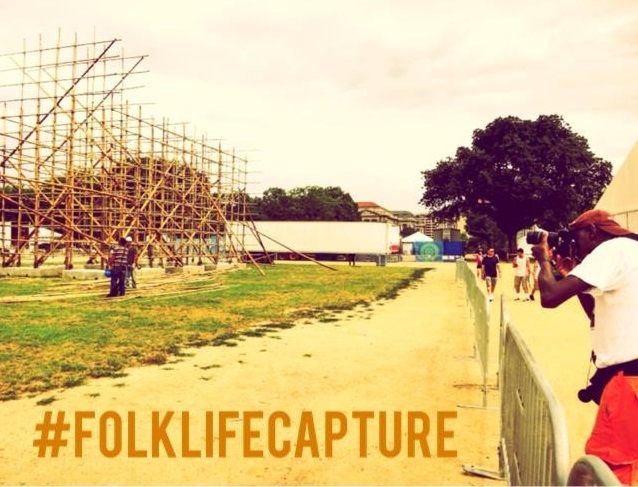 This year, the Folklife Festival is having its first ever Instagram contest titled "Capture a Moment of Discovery," where we challenge you to capture new encounters, like when someone learns a new dance step or eats a new type of food for the first time. While the Festival is a great resource for learning about the traditions of China and Kenya, I challenge you to find out what else you can discover about these complex and interesting places and cultures. I know I'll be there doing it right along with you!
Madeleine Yoder is the social media intern at the Center for Folklife and Cultural Heritage and a music and sociology student at Goshen College in Indiana. Follow along with her blog posts as she explores the Smithsonian, the Folklife Festival, and D.C. for the first time on her own.