Keeping the Spirit of the Festival Alive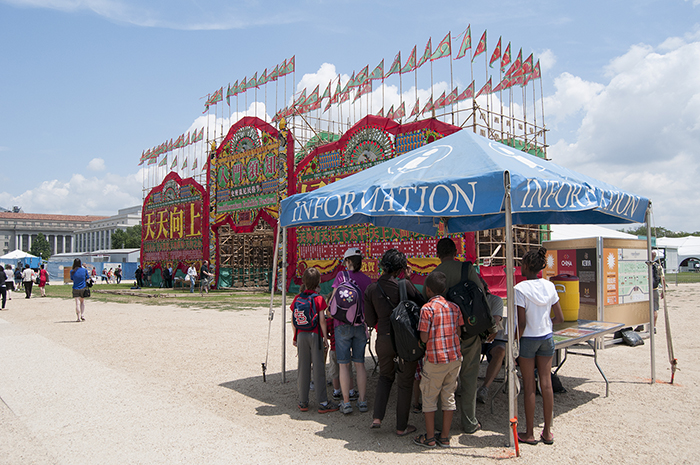 Roughly one million visitors attend the Folklife Festival each year, engaging with tradition bearers from the United States and around the world. This annual celebration of cultural democracy draws attention to the importance of cultural heritage and community engagement.
While eagerly anticipating the 2015 Festival, you can use your experience at past Festivals as inspiration and motivation to seek out artists and tradition bearers in your own community. Here are some ideas to get you started:
Smithsonian Folkways Recordings
You can listen to clips from more than 2,000 albums of regional folk music and more from all over the world, thanks to the efforts of Smithsonian Folkways. You can also listen to selected songs via curated playlists, or tune into Folkways Radio.
Festival Favorites
Folklife Festival performers continue sharing their traditions year-round, as a part of other festivals and through individual performances. Look up your favorite performers, and see where they're touring in the future.
Regional Folk Festivals
There are folklore groups and societies throughout the country that provide listings of local folk festivals and cultural heritage events to get you started (for example, North Carolina Folklore Society and the Western States Folklore Society).
Music Venues and Festivals
Keep your eyes open for local or regional musicians who perform folk or traditional music near you.
Cuisine
Food is a particularly enjoyable way to explore cultures, and chances are you can try a smorgasbord of different dishes within a short distance of your home. Ask friends for recommendations, or do some online research to find a taste of something new nearby!
Kendra Speak is a special events intern this summer at the Center for Folklife and Cultural Heritage. She will be a senior at The George Washington University, where she double majors in international affairs and geography with a concentration in contemporary cultures and societies.