Discovering Chinese Heritage, Part 2: Food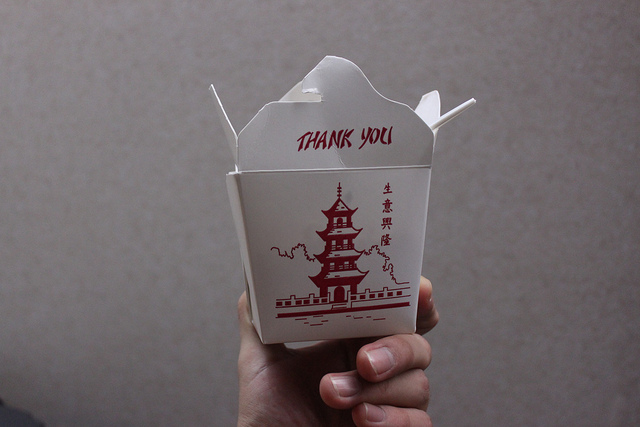 Discovering Chinese Heritage, Part 1: Chinatowns
Whenever I travel to New York or Philadelphia, I make time to go to their Chinatowns to get the best bubble tea, roasted chicken, and barbecued pork, without costing me a fortune. Many Chinese Americans continue to go back to Chinatowns for the food after they have moved to other neighborhoods. In addition to serving the practical needs of Chinese communities, Chinatowns are a primary means through which Chinese-style foodways have been introduced and sustained in this country.
During the 2014 Smithsonian Folklife Festival China program, Cedric Yeh, curator at the National Museum of American History, and Adriel Luis, curator at the Smithsonian Asian Pacific American Center, participated in a discussion session on the topic of Chinese American foodways. Yeh explained how the spread of Chinese food corresponds to a timeline of immigration patterns. In the beginning, most Chinese restaurants served Cantonese cuisine because many early immigrants were from the Guangdong area. Since the 1960s, new waves of immigrants brought with them the spicier and more intense flavors and tastes such as Szechuan and Hunan cuisines of western China, diversifying the impression of Chinese food that has been defined in American minds for decades.
In a San Francisco business directory from 1856, only five restaurants were listed among Chinese businesses in the area. By the 1950s, there were around 4,300 Chinese restaurants in the United States.¹ Currently there are around 50,000—outnumbering U.S. McDonald's, Burger Kings, and Pizza Huts combined. The rise of chop suey houses across the country in the late nineteenth to early twentieth century gave Chinese immigrants an opportunity to survive during the exclusion period and establish connections with outside communities.²
As Chinese cuisine develops in the United States, Chinese immigrants and their descendants continue to negotiate their ethnic identities through food, carrying with them their cultural values and traditions while adapting themselves into American society. Food plays an invaluable role in keeping traditions alive. Many immigrant parents prefer cooking the food that reminds them of home, and family meals are prepared in accordance with this familiarity.
As with others who have grown up in immigrant families, Yeh and Luis enjoy food that represents their Asian heritage as well as their American upbringing. Both grew up in the United States after 1965, the year Congress passed the Immigration and Nationality Act, lifting restrictions based on nationality and thus allowing large-scale Chinese immigration to begin. Growing up on the East and West coasts, respectively, their experiences with Chinese and Chinese American food were different, but they both had plenty of opportunities and appreciation for experiencing Chinese culture.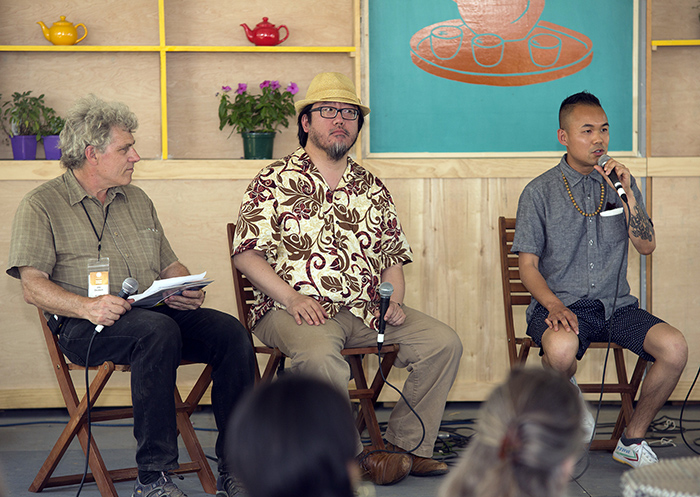 Both Yeh and Luis agreed that part of the appeal of American Chinese cuisine is that, no matter where you are, you can find something you recognize.
"If you're moving from one coast to the next, you don't have anything in your house, you know you can ring up the local Chinese place, and you know what you're going to order" Yeh said. "It's reached the saturation point where everyone feels comfortable with it, and it helps generate its own forward momentum."
In 2013, the first Chinese American restaurant in China, aptly called Fortune Cookie, opened its doors, catering to expats who grew up eating dishes such as orange chicken, crab Rangoon, and, of course, General Tso's chicken. While we still do not know for sure who General Tso is, the dish is well known. For expats, their taste of home is American Chinese food, and local Chinese are curious to try this new cuisine.
"Typically you could get a good meal in China for maybe $4 or $5, but you would go into these fancy restaurants and could order sweet and sour chicken for $15," Luis said, recalling his experience in Beijing. "Now you have American-style Chinese food cooked by Chinese chefs who grew up cooking actual Chinese food."
This past summer when the flower plaque craftsmen from Hong Kong first arrived in Washington, D.C., to begin work on their installation for the 2014 Festival, we took them to a local Chinatown restaurant for lunch. At the end of the meal, along with the check, we were given fortune cookies. The craftsmen were befuddled by the cookies and surprised by our explanation of this Chinese "dessert." Although fortune cookies and the white takeout boxes are ubiquitous in American Chinese restaurants, they are foreign to Chinese people.
The prevalence of Chinese restaurants in the United States reflects changes in American culture and the degree to which Chinese food has transformed the American palate. The restaurateurs and chefs are constantly negotiating between new flavors and accommodating the American palate. The mix of Chinese spices and cooking methods with American ingredients is similar to being immersed in both Chinese and American values and culture. Shaped by the country's immigration experience and history, Chinese food has become an integral part of American food culture.
Karlie Leung was born and raised in Hong Kong and is currently an intern at the Center for Folklife and Cultural Heritage and a graduate student at The George Washington University studying anthropology with a museum training concentration.
¹ Liu, Haiming, "Chop Suey as Imagined Authentic Chinese Food: The Culinary Identity of Chinese Restaurants in the United States," Journal of Transnational American Studies (2009):1-24, accessed September 24, 2014.
² Ibid.