Day One: Through the Lens of Our Visitors
In addition to photos gathered via our Folklife Festival photographers, our social media team invites visitors to contribute their own photographs of the Festival to the 2014 Smithsonian Folklife Festival Flickr group. This is an open group for amateur and professional photographers alike to share what they've captured on the National Mall.
We'll pick our daily favorite Flickr photo to include here on the blog. You can also check out a curated gallery of highlights. Enjoy the festivities and keep snapping!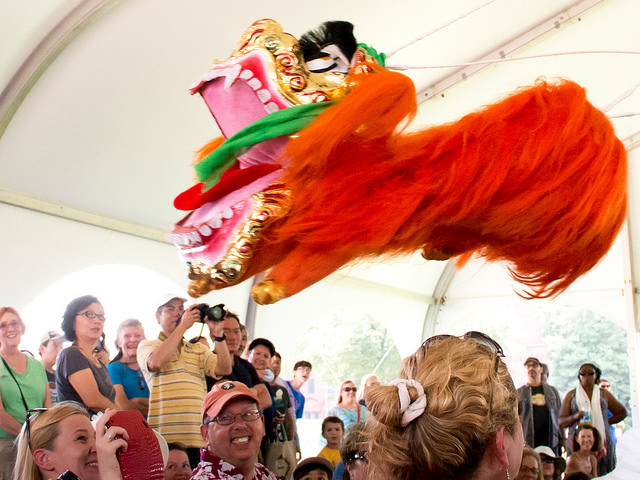 Our Day One highlight is from the Zhejiang Wu Opera Troupe's Dragon-Lion Cart. It's an amazing performance, but don't worry—you haven't missed it! They'll be performing every day. See the Festival schedule for times.
KC Commander, a Georgia girl with a background in musicology, is the Center for Folklife and Cultural Heritage's new media projects assistant.