Cross-Cultural Conversations at the Folklife Festival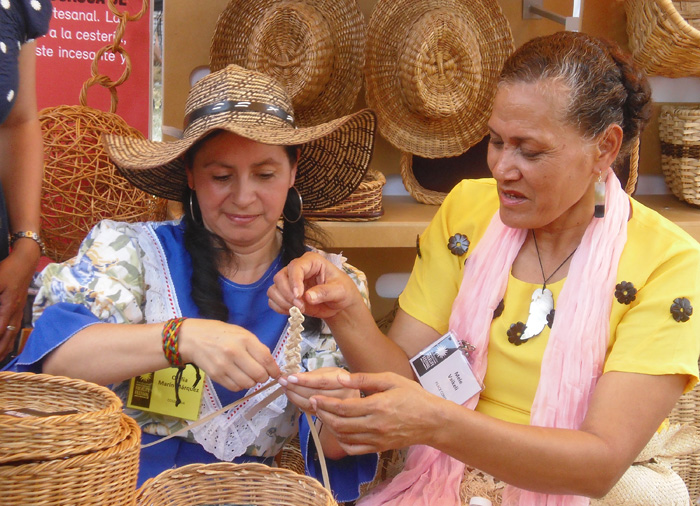 The Folklife Festival has three fantastically diverse programs lined up this year: Hungarian Heritage; One World, Many Voices; and The Will to Adorn. For most of the Festival, each program group will occupy a separate section of the National Mall to share traditions and performances. But the multi-cultural nature of the Festival provides the irresistible opportunity to also explore some intersections among these groups.
This is the motivation behind "cross programs" at the Folklife Festival. These daily events (which will move around the different program stages and are marked "Cross Program" on the Festival schedule) will bring together one or two representatives from each program for a conversation about a common topic. For example: expert weavers from Bolivia, Hungary, and Ghana will compare their traditions and techniques; hairstylists will demonstrate techniques ranging from African-American dreadlocks and braids to traditional Palenque styles from Colombia; and musicians from China, The Republic of Tuva, and Hungary will discuss the relationship between their music and the natural world. Other cross program topics will include: language and identity, wedding ceremonies, clothing design, celebration traditions, and hat making.
This is an exceptional opportunity for both the participants and the public. It is a chance for visitors to hear cross-cultural panels of experts from many fields and to see the diversity of cultures represented at the Folklife Festival at one time in one place. It will also allow speakers the opportunity to share techniques and experiences with other experts in their field. With the aid of multilingual translators, dress and hair models, and handcrafted visual display items, all parties involved will hopefully gain a deeper appreciation for the enormous variety of traditions across human cultures. We hope that visitors, too, will be inspired to explore their own cultural traditions and their connections to the world around them.
Morgan Anderson recently graduated from the University of California, Davis, with a B.A. in Cultural Anthropology. She is an intern with the Smithsonian Folklife Festival, assisting with the One World, Many Voices: Endangered Languages and Cultural Heritage program.