Sounds of California – Sonidos de California
Sunday, June 28, 5 p.m.
Ralph Rinzler Concert Stage
The Ralph Rinzler Memorial Concert is an annual event that honors the legacy of Smithsonian Folklife Festival co-founder Ralph Rinzler and his support of "citizen artists," people whose creativity and art-making summon public engagement, foster social awareness, and build bridges among communities. In 2015, it also paid tribute to the fiftieth anniversary of both the Delano Grape Strike and the passage of the Immigration and Nationality (Hart-Celler) Act, two events that significantly impacted the cultural landscape of California and the United States.
The 2015 concert was co-presented with the Smithsonian Latino Center and curated by the Alliance for California Traditional Arts. It featured the California sounds of two distinctively powerful ensembles, Agustín Lira & Alma and Viento Callejero.
The artists represent different stylistic and geographic coordinates across the long trajectory of Latino music in California, from the region's earlier occupation by Mexico to the Latino plurality that characterizes the state today. They reflect the diversity, historical continuity, and the transformation of communities. They demonstrate the importance of music for illuminating civil rights struggles, countering social and political marginalization, and celebrating cultural heritage.
Video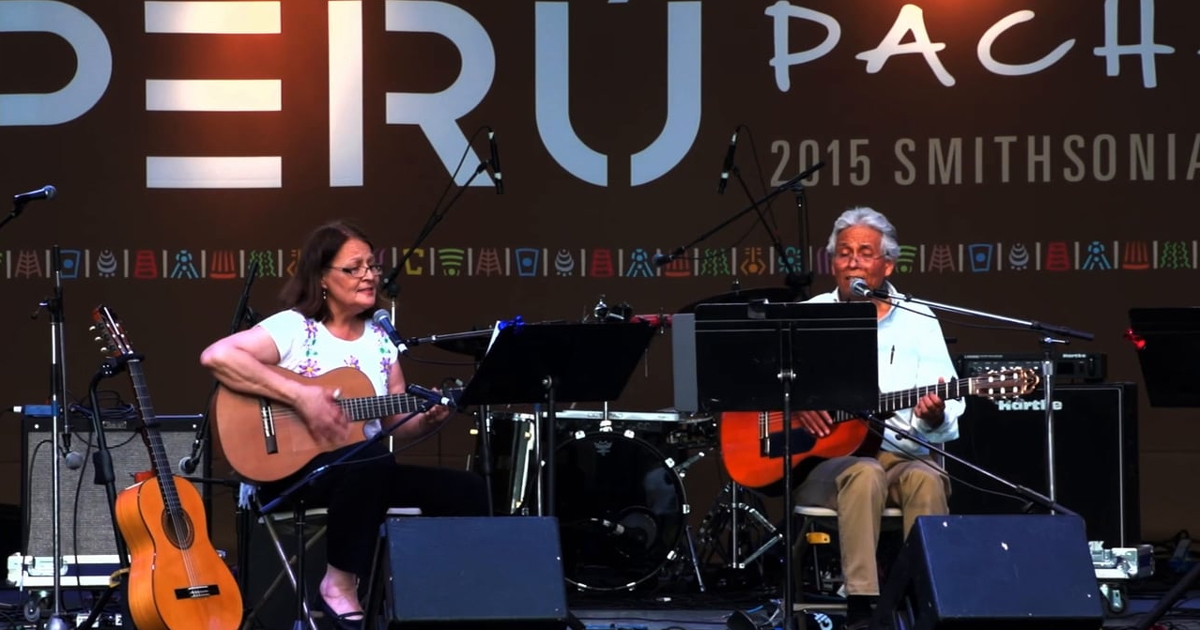 Agustín Lira & Alma chronicle the experiences and hidden histories of Chicano, Indigenous, and immigrant communities integral to California's cultural fabric. Drawing from his experiences as a farmworker in the San Joaquin Valley and inspired by both Mexican and Anglo-American musical traditions, Lira contributed to producing the sounds that helped mobilize a historic labor and civil rights movement in the mid-1960s. Participants and allies of the farmworkers' struggle shared his songs at planning meetings, frontline protests, rallies, and the 1966 United Farm Workers' pilgrimage from Delano to Sacramento. In 2007, Lira was honored as a National Heritage Fellow by the National Endowment for the Arts.
Video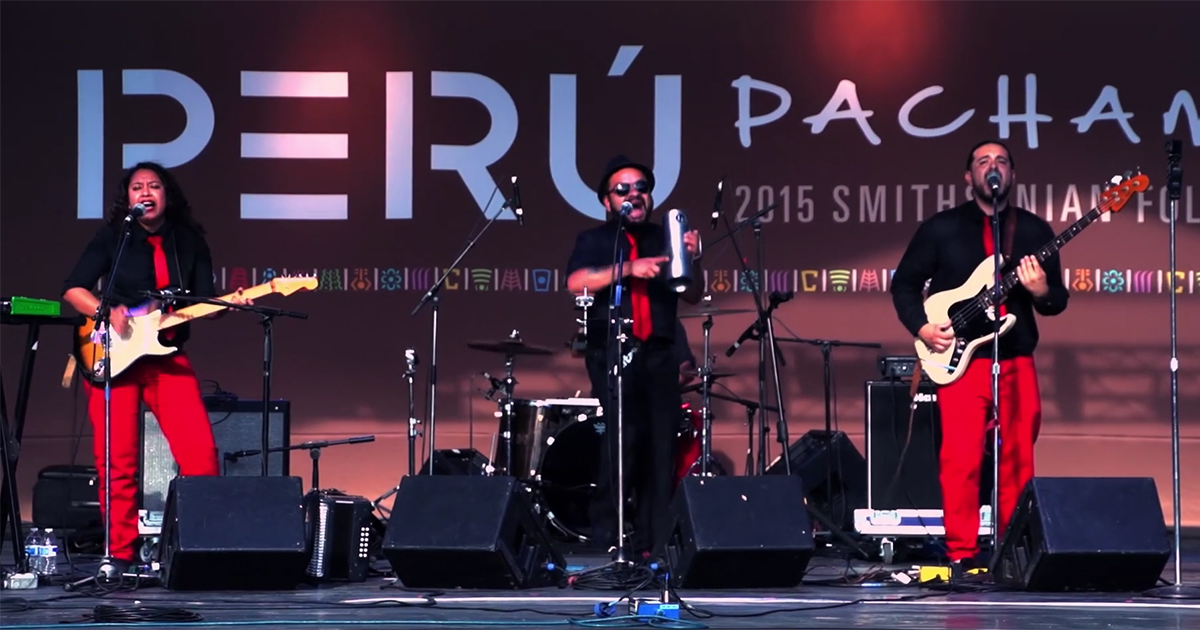 Viento Callejero ("street breeze") represents the youthful vigor of a renaissance of Latino dance music in communities from East L.A. to Oakland. This Los Angeles-based ensemble is part of a younger generation of artists driving the resurgence of cumbia— reinterpreting this Afro-Colombian form and providing new opportunities for creative collaborations and community building. Breaking down the rhythmic and melodic pulse of cumbia, son montuno, merengue, reggae, dance hall, funk, and rock, Viento Callejero brings a fresh approach to urban "tropical" music, stripping it to its rawest elements and unleashing a sound that keeps audiences on their feet.
Produced in collaboration with the Alliance for California Traditional Arts, this presentation previewed a future Smithsonian Folklife Festival program focusing on California communities. It was supported by the Smithsonian Grand Challenges Consortia for the Humanities and part of the Smithsonian Our American Journey-Immigration/Migration Initiative.
The Alliance for California Traditional Arts promotes and supports ways for cultural traditions to thrive now and into the future by providing advocacy, resources, and connections for folk and traditional artists and their communities. Recognized for its leadership, intellectual capital and excellence in program administration, ACTA is the state-designated entity for the folk and traditional arts in California.
ARTISTS
Agustín Lira is a singer, musician, composer, and 2007 National Endowment for the Arts National Heritage Fellow. He was born in Mexico and grew up in California's San Joaquin Valley in a farmworker family. In 1965, he co-founded El Teatro Campesino during the Delano Grape Strike. Lira ultimately pioneered and contributed to a body of music that can be identified as Chicano movement song and music, communicating the struggle and sentiment of the farmworkers movement. Subsequently, he formed the group Agustín Lira & Alma with his partner Patricia Wells Solórzano and continues to compose original music chronicling Chicano, Indigenous, and immigrant histories and experiences. Based in Fresno, Lira continues to teach theater, music, and writing. In fall 2015, Agustín Lira & Alma will release an album on Smithsonian Folkways Recordings.
Viento Callejero is a Los Angeles-based urban-style cumbia ensemble featuring Gloria Estrada on guitar, Federico Zúñiga on bass, and Gabriel Villa on drums. The group works with a variety of different vocalists from Southern California's robust Latino music community and strips urban "tropical" music to its rawest elements. With cumbia making a resurgence, many artists have been remixing and reinterpreting the classical cumbias in dance halls around the world. Viento Callejero represents the newest incarnation of the movement in Los Angeles, breaking down the rhythmic and melodic pulse of cumbia colombiana, son montuno, merengue, reggae, dance hall, funk, and rock to create a fresh sound. For the Rinzler Concert, the group was joined by vocalist Antonio Rene Sauza.
PRESENTERS
Russell Rodriguez is an artist, academic, and program manager for the Alliance for California Traditional Arts. He co-curated the Latino Music programs of the Smithsonian Folklife Festival in 2004 and 2005, and he co-produced the Smithsonian Folkways Recordings CD compilation Rolas de Aztlán: Songs of the Chicano Movement (2005).
Daniel E. Sheehy is curator and director of Smithsonian Folkways Recordings. A musician himself, and a long-time cultural heritage advocate, he is a 2015 NEA National Heritage Fellow.His book Mariachi Music in America: Experiencing Music, Expressing Culture was published by Oxford University Press in 2006.