Why Black Music Matters While Cities Burn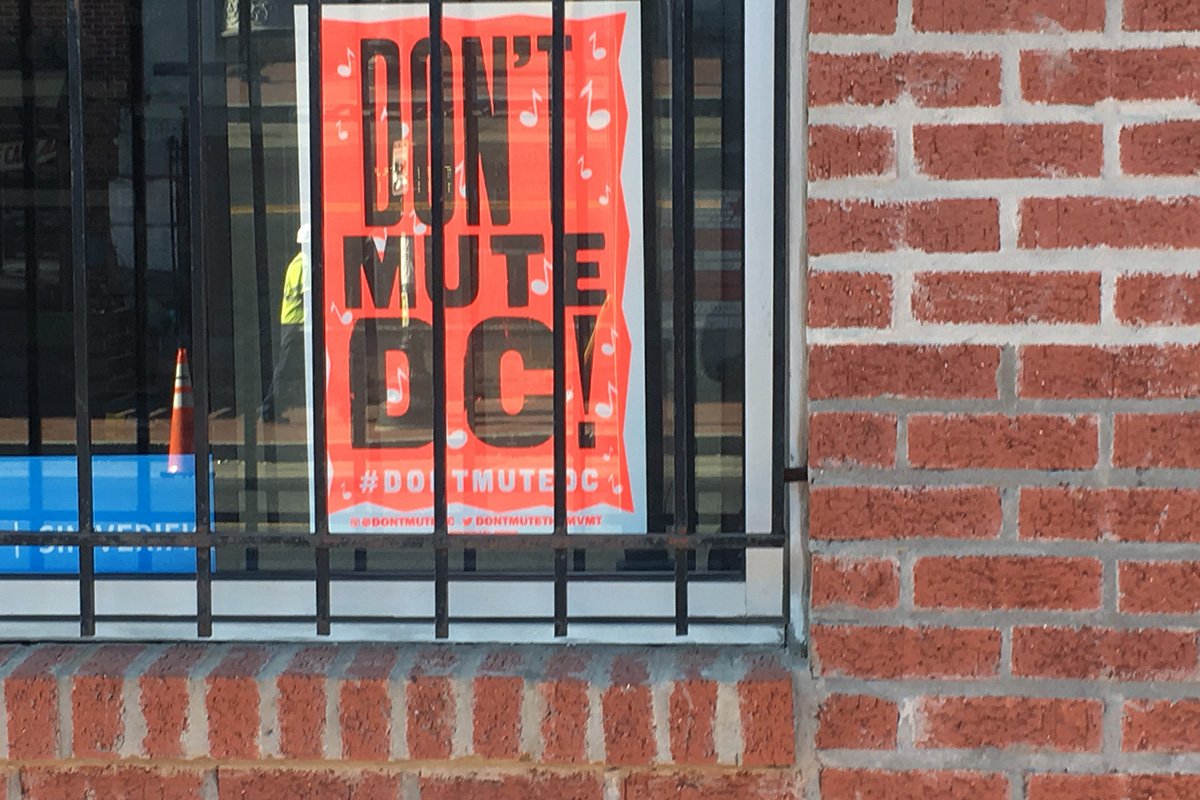 This morning, I woke up in a curfew
O God, I was a prisoner, too.
Could not recognize the faces standing over me.
They were all dressed in uniforms of brutality.
—Bob Marley & The Wailers, "Burnin' and Lootin'"
More than forty years ago, President Jimmy Carter declared June Black Music Month. Now, as cities around the world ignite in flames to protest brutality and racial inequality, and black essential workers die of COVID-19 at unconscionable rates, it might not be immediately obvious why black music matters right now.
But black music can be a balm, as D-Nice's Club Quarantine was for the hundreds of thousands who partied virtually. Or it can be the opposite, as in last year's Don't Mute DC movement, when Washington D.C.'s indigenous go-go music spoke back to power structures. Go-go music was the fire in the streets. The music's Afro-Latin rhythms and signature congas drew crowds to hear fiery speeches from activists and forced conversations about gentrification, cultural erasure, education, health care, mass incarceration, and more.   
This Wednesday, June 3, the conversation continues about why go-go matters. I will be joining writer Ta-Nehisi Coates for a concert by the First Ladies of Go-Go and discussion marking twenty years since he published the first oral history of go-go music in the Washington City Paper. The conversation and following performance will stream Wednesday at noon EDT on the Don't Mute DC Facebook page and be shared on the Smithsonian Folklife page. Register for free. [Post script: watch the videos below]
In the meantime, I share here a few images showing how black music is connected across the diaspora even as COVID-19 has forced the party online.
Gallery
1 / 7

This is from the print edition of the first oral history of go-go published by Ta-Nehisi Coates when he was a reporter at the Washington City Paper. This will become part of the collection of the new Go-Go Museum & Café celebrating its "virtual" launch on Wednesday, June 3.

Image courtesy of DC Public Library Go-Go Archive

2 / 7

The Globe Collection and Press at the Maryland Institute College of Art (MICA) designed this poster for our June 3, 2020, virtual discussion and go-go concert by the First Ladies of Go-Go.

Poster design by Globe Collection and Press at the Maryland Institute College of Art

3 / 7

Designers at the Globe at MICA used this 1980s Rare Essence poster as inspiration. Note the bright cheery Caribbean hues. MICA acquired the Globe Printing Co. Archives, and it represents the largest archive of go-go related materials that I am aware of. MICA professors and their students teach and seriously research this aesthetic tradition.

Image courtesy of Globe Collection and Press at the Maryland Institute College of Art

4 / 7

This poster dated July 10, 1987, advertised a rally to fight a proposed D.C. curfew law that targeted performing arts venues where go-go music was played, while exempting other performing arts spaces such as the Kennedy Center. This law effectively criminalized go-go and was on the books until February 19, 2020, when Councilman Kenyan McDuffie wrote legislation to repeal it as part of the law making go-go music the official music of Washington, D.C.

Photo courtesy of Natalie Hopkinson

5 / 7

This poster (date unknown) significantly shows how the Globe Printing Co. also advertised other black diasporic musics, including Afropop, reggae, and Latin music. The poster lists many Caribbean and African cultural storefront businesses where music lovers could buy concert tickets, revealing the economic and cultural strength of these communities.

Photo courtesy of Natalie Hopkinson

6 / 7

In May 2020, Jamaican rappers Bounty Killer and Beenie Man Verzuztv battled live on Instagram. Note the vernacular similarity between the reggae posters above the artists and the Globe's go-go posters. The novelist Marlon James has written on the "subversive power" of dancehall signs to

speak for the masses

.

Screen shot from

Beenie Man Verzuztv

, @kingbeenieman

6 / 7

The logo for the new Go-Go Museum & Café in D.C.'s Anacostia neighborhood draws its color pallet from the black diaspora. You can find this combination anywhere from Ghana to my family's native Guyana.

Image courtesy of Go-Go Museum & Café
Click on the image above for full slideshow
While maintaining social distance, the June 3 performance will be live streamed from the site of the future Go-Go Museum & Café in historic downtown Anacostia, Washington, D.C.
I am collaborating with the museum's founder, my friend, and cultural activist Ronald Moten to help get the museum off the ground. The Go-Go Museum is faced with all the usual challenges we have as black creatives such as lack of access to funding. COVID-19 and social distancing rules are another big hurdle. These have forced this museum to be digital first. However, it is exciting to think about the possibilities of a mobile, digital-first museum that aims to decolonize the archives from the very beginning.
For a people who are brutalized, oppressed, displaced around the world, black music may be as close to a home as we will ever get.
Dr. Natalie Hopkinson is the author of Go-Go Live and an assistant professor in Howard University's Department of Communication, Culture and Media Studies. Her article "Fluorescent Flags: Black Power, Publicity, and Counternarratives in Go-Go Street Posters in the 1980s" was published in Communication, Culture and Critique on May 23, 2020.