Aquaculture in the Kitchen: Riverence Trout Recipes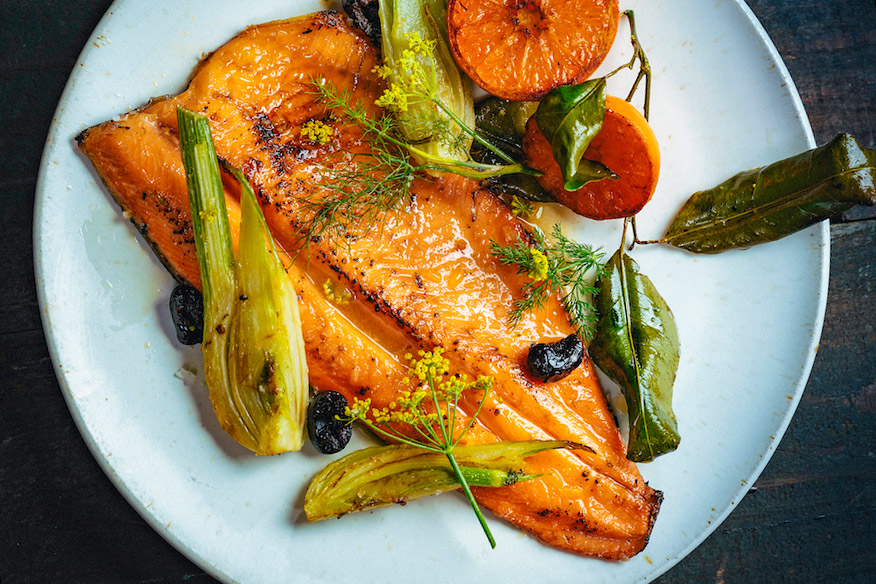 Todd English is more than a passionate fisherman. With a background in biology and environmental science, he is dedicated to protecting America's waterways through innovative aquaculture. As an entrepreneur and sustainability professional, he has co-founded companies to develop market-based solutions for climate change and differentiate commodities based on environmental impact. He now leads sustainability initiatives at Riverence, North America's largest land-based trout and steelhead producer.  
With operations in Twin Falls, Idaho, and outside Olympia, Washington, Riverence is dedicated to stewarding America's waterways through sustainable, ethical, and healthy aquaculture practices. It is so important to protect our waterways and all life within them, and Riverence supports this by raising fish from eggs to ready-to-eat whole trout with the minimal necessary level of human interaction. Hatching, farming, and processing are designed to work with the natural environment rather than against it. Riverence's aquaculture therefore works for the health of our waterways, consumers, and the fish population. These trout are fed a diet high in astaxanthin, the micronutrient that gives trout and salmon their red color and makes them so nutritious for us.
The following recipes are some of the quickest and easiest ways to prepare trout, perfect for adding more fish into your weekday dinners and lunches. English has been demonstrating these recipes this week at the Festival Foodways stage at the 2022 Folklife Festival. Catch him one last time on Sunday, June 26, at 4 p.m.
Pan-Seared Riverence Trout Fillet
This recipe is the easiest method to cook Riverence trout fillets. It requires very little prep and cooking time, so it is perfect when you're in a hurry and want a healthy and delicious lunch or dinner.
Prep time: 3 minutes
Cook time: 5 minutes
Ingredients
Riverence steelhead or rainbow trout fillet
2 tablespoons olive oil
2 tablespoons butter
Salt and pepper
Lemon
Preparation
Rinse and pat dry the fillet. Heat skillet over medium high heat on stovetop. Add olive oil and butter, and melt until the butter starts to bubble. Place fillet skin side down.
Season fillet with salt, pepper, and a squeeze of lemon. Let cook for 3–4 minutes or until the belly meat becomes opaque. Flip fillet and let cook for another 1 ½–2 minutes.
Place fillet on plate and let rest for 2 minutes. The flesh will easily slide off the skin for serving or enjoying.
Oven-Baked Whole Riverence Trout
The whole-trout method is ideal for family-style eating or impressive table presentations. The prep time is minimal, and cooking in foil makes for easy cleanup.
Prep time: 5 minutes
Cook time: 12–15 minutes
Ingredients
16–20 ounces whole Riverence steelhead or rainbow trout
2 tablespoons olive oil
3 tablespoons butter
Salt and pepper
Lemon
Preparation
Heat oven to 400˚ F in bake mode.
Rinse and pat dry a whole Riverence steelhead or rainbow trout. Place several pats of butter and lemon slices into the cavity of the fish. Drizzle olive oil over the whole fish and season with salt and pepper.
Place fish in a sheet of aluminum foil and wrap it fairly tight but leave a little space for steam to escape. Place foil pouch onto a baking sheet and bake for 12–15 minutes until meat is opaque inside.
Optional presentation: Make several small slices on the trout vertically across the meat down to the spine on one side. Insert lemon slices into the cuts.
Kathryn Casey is the 2022 Folklife Festival foodways assistant and a graduate student of cultural studies and folklore at George Mason University. Her love of food comes from a long family tradition of wonderful home cooks as well as a decade's experience working in food service.