Queen of Raw Takes Action in Textiles: Reimagining a Sustainable Fashion Industry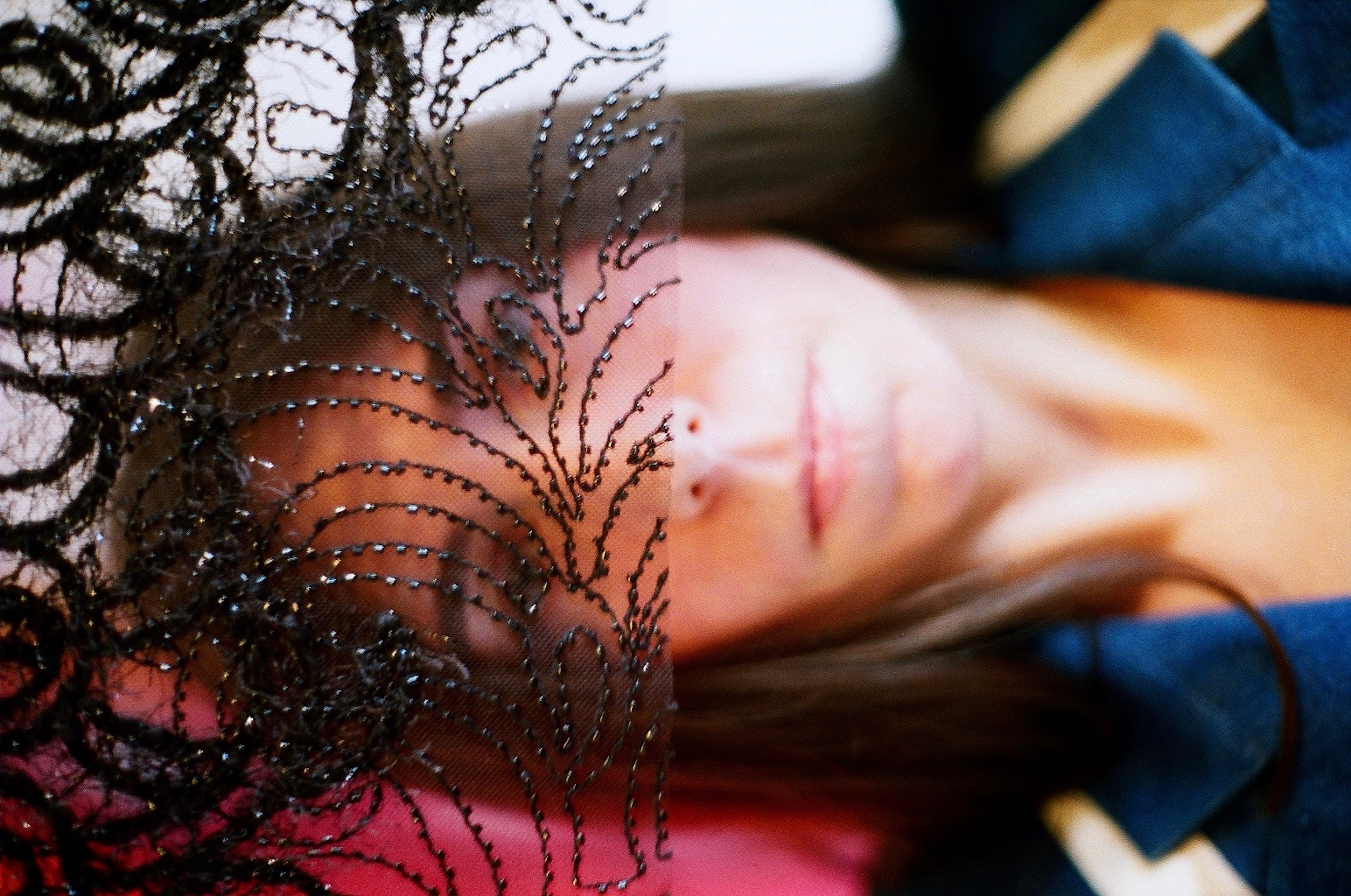 After obvious offenders in energy, transportation, and agriculture, did you know that one of the largest polluters in the world is the textile industry? Their factories consume millions of gallons of water each day in bleaching, dyeing, and rinsing fibers and fabrics, and this contaminated water is not always disposed of responsibly, challenging the welfare of the landscape, animals, and human beings. The industry also discards nearly 100 million tons of waste fabric each year.
The company Queen of Raw, based in New York City, combats these issues by linking designers with suppliers through an online marketplace that carries only sustainable fabrics. Through this valuable tool, designers have access to high-quality raw materials and leftover fabric that would otherwise be sent to landfills, saving both sides money in the process.
Queen of Raw made an appearance at the 2022 Smithsonian Folklife Festival's Earth Optimism × Folklife program with Around the World in 80 Fabrics, a nonprofit that celebrates diversity while raising awareness for the environment, climate, human rights, and health by producing new fabrics with reused nature-friendly fibers.
In founding Queen of Raw in 2018, Stephanie Benedetto, a former lawyer working in fashion, media, and entertainment, made the choice to collaborate with companies that purchased ethically sourced textiles and fabrics. But she knew this would not be enough, as even these companies were creating large amounts of waste. Using artificial intelligence software and each company's production data, Benedetto began helping her partners mitigate wasteful practices.
"They sometimes find waste they may not even know they had," she said, waving her hands excitedly.
Benedetto was introduced to textiles by her great-grandfather, who in 1896 settled in New York City's Lower East Side, an area once known as the Jewish garment district. "I was very fortunate to grow up very close to my great-grandfather, and I would hear stories of his journey and the old-school way of doing business," Benedetto said.  Her grandfather would locate unused fabrics that new immigrants brought with them on ships. Repurposing the materials, he created fashion garments, selling them to local customers and soon building a profitable family business.
When Benedetto started her own business, how did she choose the name Queen of Raw? Leaning back in her chair, she laughed and seemed happy that I asked. "I was raised in a predominantly female household, and I went to a women's school for thirteen years." Surrounded by women, she learned the power in embodying confidence—like a Queen.
Now, why Raw? Becoming more serious, she explained she wanted her brand name to go beyond the definition of sustainability, a word that means a lot of things to different people. She wanted a company name that mirrored her direct way of presenting and attacking problems. "We wanted to get back to the root of things. What's raw, what's real." 
From the start, Benedetto directed her attention to the manufacturing process and water use: "We've saved over a billion gallons of water to date, and we're just getting started. It's enough clean water for 1.4 million people to drink around the world for three years. This means that the fashion and textile industries have the power to solve the water crisis—if we rethink how we do things."
Benedetto told me with urgency that if companies continue with the current pace of textile production, by 2025, two-thirds of the world's population will face freshwater shortages and potential exposure to hazardous manufacturing chemicals. The textile industry uses carcinogenic chemicals such as formaldehyde for dyeing, and when these chemicals contaminate freshwater bodies that humans use day to day, the risk for cancer increases.
Before the pandemic, manufacturers and makers sent about $120 billion in scrap textiles to landfills each year. In the period of the pandemic beginning in 2020, the industry has suffered over $288 billion in lost revenue, continued Benedetto. Queen of Raw works to counter these losses by repurposing fabric while reducing waste and increasing efficiency and brand loyalty. Their work has caught the eye of NPR, The New York Times, and Forbes, and Benedetto earned the 2020 Inc. Female Founders 100 and the NASA/NIKE/IKEA/DELL LAUNCH.org Innovator awards.
In a partnership with the Wildlife Friendly Enterprise Network, Queen of Raw worked with Aveda and Stella McCartney to protect the environment and wildlife. Queen of Raw allows artisan communities around the world free access to its marketplace, allowing them to sell their products on a global scale. Their work, which consists mainly of fabrics, beadwork, and other adornments, is created with natural dyes and organic cotton, introducing minimal waste and negligible toxins to the environment. Benedetto pledges a portion of her company's proceeds to like-minded not-for-profits, as she wants to help not only artisans but to build a more sustainable industry.
At the Folklife Festival, Earth Optimism participants showcased ways of living more sustainably. Visitors to the Around the World in 80 Fabrics tent received a strip of fabric to weave into a vertical, makeshift loom, producing a repurposed communal quilt over the course of the first week. As they contributed to the spiraling artwork, visitors could see that reusing even one scrap of fabric strengthens a more sustainable industry.
"Don't be afraid to take action, even if it's just one strip of cloth," Benedetto said. By seeing everything come together, either by a loom or through conjoined efforts, challenges can turn into opportunities to change the world for the better. When I asked her what she hoped people would take away from the Festival exhibit, she answered: "Don't be afraid to go out and change the world in any way you can."
Benedetto remains hopeful as future generations serve as an inspiration to continue protecting and advocating for the Earth. She wishes to help create a ripple effect and pass down learning through the generations. Just as she learned from her great-grandfather's experience and started a company, we're all capable of doing something that amounts to a big push for change. 
A major motivation to keep pushing, for Benedetto, is her children. "I have two sons, and I want them to have clean water to drink, clothes that aren't toxic to wear, and a planet to live on, and I'm not stopping 'til I do. I want to leave them a better world."
Clearly, her influence has already trickled down. When her six-year-old was learning about position papers, he wrote about the importance of recycling—"how if we don't recycle, we're not going to have any room for people and homes because the landfills are going to take over the world. The fact that he was thinking of this world challenge and the little actions he could take at school just spoke volumes to me about how we can and will change the world."
She added shamelessly, "You know, if a six-year-old can get it, so can other people."
Mioko Ueshima is a Katzenberger intern at the Smithsonian Center for Folklife and Cultural Heritage and a rising junior at Georgetown University majoring in American studies with a minor in Japanese.