Native Recipe: Bison Meatballs with Elderberry Syrup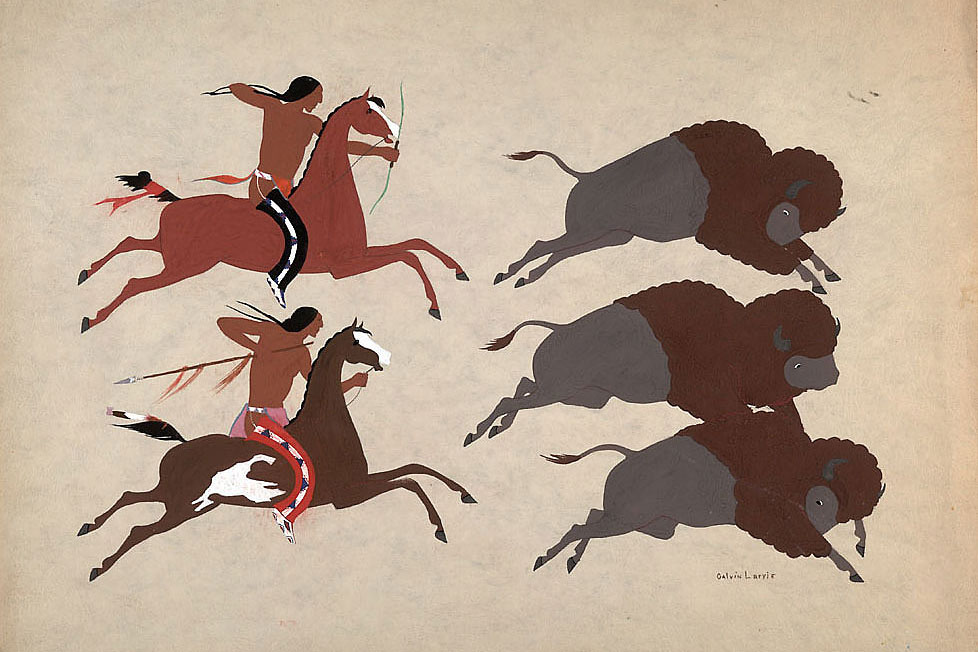 For thousands of years, bison have been an integral part of Native American communities in the Great Plains. They provide community members with food, clothing, shelter, and tools and play an important role in rituals and ceremonies. By the end of the nineteenth century, however, the bison population had fallen from an estimated 30 to 60 million to less than 1,000 as European settlers moved west and the American government destroyed bison to subjugate Native people.
In the late nineteenth and early twentieth centuries, conservationists at the national level took measures to protect the species from extinction. Bison recovery efforts continue to this day, with over 30,000 wild bison stewarded in publicly owned herds in the United States and Canada and about 360,000 bison owned as private domestic livestock.
Cheryl LongKnife Morales is an enrolled member of the Gros Ventre Tribe at Fort Belknap, Montana. She served in the U.S. Army for six years, where she met her husband, Manny Morales. An ethnobotanist with a background in business management and a master's degree in educational leadership, Cheryl Morales is the Aaniiih Nakoda College adjunct instructor for Traditional Plants/Intro to Ethnobotany and manager of their medicinal garden.
Join Morales at this year's Folklife Festival on Friday, July 1, at 2 p.m. to make bison meatballs with elderberry syrup.
Ingredients  
Meatballs
2 pounds ground bison
1 fresh morel mushroom, diced
1 medium size yucca root (8 inches long), shredded
2 medium carrots, shredded
3 teaspoons cedar leaves, chopped
Salt and pepper to taste
Sauce
1 cup dried elderberries
3 cups water
Agave syrup to taste
Preparation  
For the meatballs, mix ground bison with all other ingredients. Shape into 2-inch round meatballs. Put into a baking dish and cook for 45 minutes at 350 degrees Fahrenheit.
For the elderberry syrup, cook elderberries in water for 30 minutes. Bring to a boil for 5 minutes and simmer for 25 minutes. When done, drain juice into a saucepan and discard pulp. Add agave syrup for sweetness. Pour syrup over the meatballs to serve.
Katie Reuther is the 2022 Festival foodways intern and a food studies graduate student interested in the intersection of food, culture, and identity.