How I Came to Understand the Heart of Armenia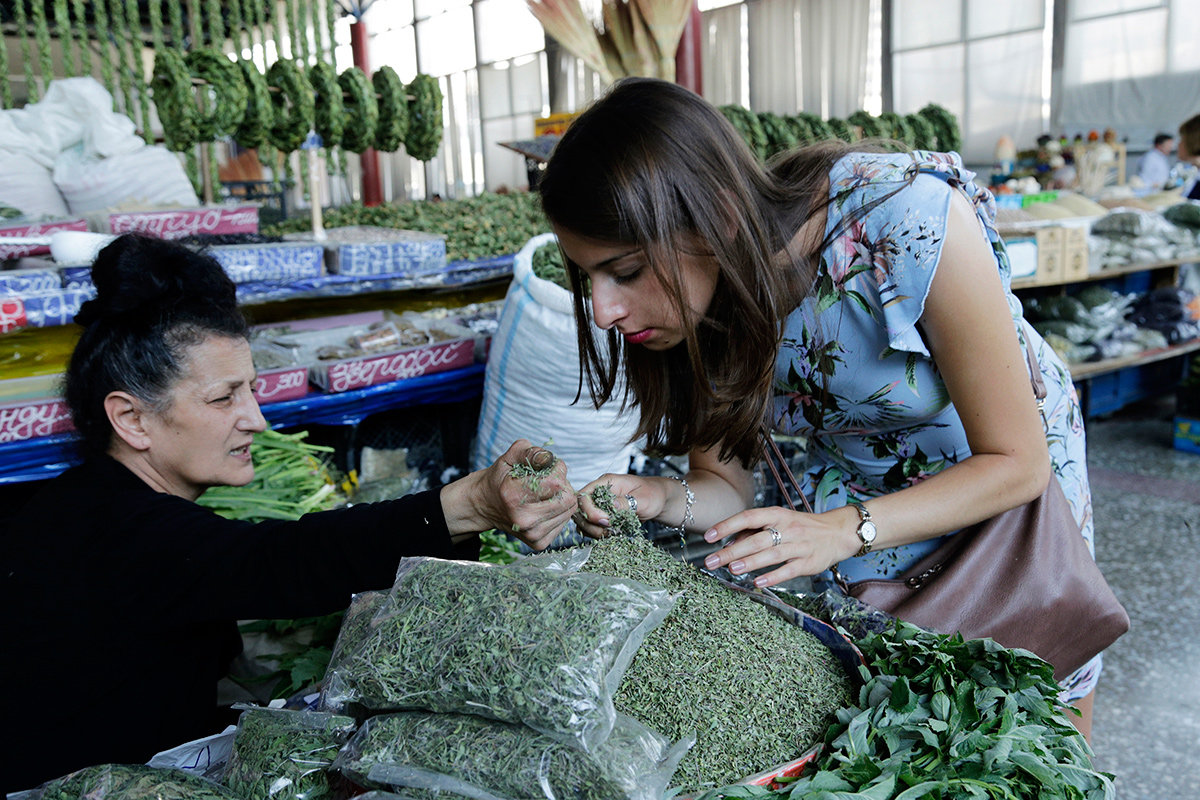 The Armenian Volunteer Corps (AVC) is an organization based in Yerevan, Armenia, that provides affordable, safe, and fulfilling community service projects to volunteers from around the world. AVC volunteer Ophelie Patin submitted this reflection on her work.

So what is this country where I've chosen to live, where all the names end in –yan, and where you need to take a deep breath before saying "thank you" in the local language? (Try saying shnorhakalut'yun.) Armenia. At age twenty-three, I headed to Armenia to be a volunteer for five months. I decided to take a break in my studies in public policy at Sciences Po Paris for my first grand experience abroad. After five months at university in Russia, I was looking for an experience both professional and personal.
I first became interested in Armenia and all the former Soviet republics through my studies. A trip to the North Caucasus gave me a tangible experience of what I had only known theoretically. From my native France, I was fascinated by the social, political, and economic dynamics that rocked this part of the world, at the intersection of East and West: the subjugation of empires and resulting territorial conflicts, the mixed relations of the Eurasian Economic Union and the Partnership Agreement with Europe, the various political changes including the Armenian revolution, and the marked social inequalities.
Discovering the Armenian Volunteer Corps confirmed my decision to go to Armenia. There I had the opportunity to work with two NGOs based in the capital city, Yerevan. I volunteered three days a week at Transparency International Armenia (TIA), where I conducted research on economic competitiveness. Two days a week, I worked on inter-culturalism and social entrepreneurship at the International Center for International Research, Learning and Dialogue.
I helped organize and participated in workshops on inter-culturalism as part of the ERASMUS+ project; I also researched different legislation and interpretations of social entrepreneurship around the world. With TIA, I had a front-row seat to the revolution. I was able to discuss the political changes with my colleagues as they were happening. I witnessed first-hand how individuals mobilized, peacefully blocking city streets by any means, including dancing and cooking khorovats (Armenian barbecue).
What I wanted more than anything, though, was to really understand the heart of Armenia. So for five months, I lived with a host family in their apartment in Yerevan. This afforded me a unique way to communicate with former soviets, whose daughter Arevik ("small sun" in Armenian) is my age.
The change of life for them following independence had been enormous. My host mother went from being an engineer to working in a kitchen. Under the Soviet Union, schooling, health services, and many pastimes were free. Today, almost everything has a cost, and, with corruption, sometimes higher than it should. I was stunned by stories from my friends who served during the Six-Day War of 2016. I was moved to tears by Armenians I met as I traveled in a part of Turkey that was Armenian until the twentieth century, as they discovered the towns of their ancestors in Kars or Van. I was dismayed by the obsolescence of a school near Lake Sevan, and the dilapidated condition of the road leading to it.
Such realities remind Westerners of the material and democratic comforts in which they live. But my sojourn in Armenia was the opportunity for many discoveries. I was awestruck by the mountain landscapes. I have an indelible memory of Vayots Dzor or the view of Mount Ararat, the highest mountain in the region. I sensed a great pride within Armenians: that of an identity protected and preserved from the Russian and European powers and neighboring countries, as well as their bravery and generosity despite the multiple conflicts they have borne, and the social and economic hardships they encounter daily.
Although I was armed with my travel guide and previous readings and research, experiencing the multi-secular history of the country, the first to adopt Christianity as witnessed by the countless monasteries such as Noravank or Gandsazar, was more wondrous than anything I might read or hear. I took traditional dance classes, learning dances that my local friends' ancestors would have performed, like the kochari. I adored savoring the local produce—notably fresh apricots—watching the preparation of lavash, or participating in a traditional khash meal at ten o'clock in the morning, all even more meaningful for me as I come from a family of cooks.
All of these life contrasts, between the urban and the rural, the peaceful center of the country, and the conflicts on its borders, the political upheavals, the Soviet heritage and the new economic accords, these all give this country of long traditions a very distinct and unique color. The revolution harbors, I hope, a renewed momentum for the Armenian people.
| | |
| --- | --- |
| Երբոր բացվին դռներն հուսո | When doors of hope are opened wide, |
| Եվ մեր երկրեն փախ տա ձմեռ | And dreary winter flees away, |
| Չքնաղ երկիրն մեր Արմենիո | Our beauteous Armenia |
| Երբ փայլե յուր քաղցրիկ օրեր | Beams forth in glad and smiling day; |
| Երբոր ծիծառն իր բույն դառնա | When swallows to their nests return |
| Երբոր ծառերն հագնին տերև | And trees put on their leaves so bright |
| Ցանկամ տեսնել զիմ Կիլիկիա | I yearn for my Kilikia. |
—Nahabed Rusinian, "Kilikia"
The Armenian Volunteer Corps is sponsoring discussions and performances on the Hyurasenyak stage at the 2018 Smithsonian Folklife Festival.