Frame of Mind: Antonia Tricarico on Punk Music, Rebellion, and a Continuous Experiment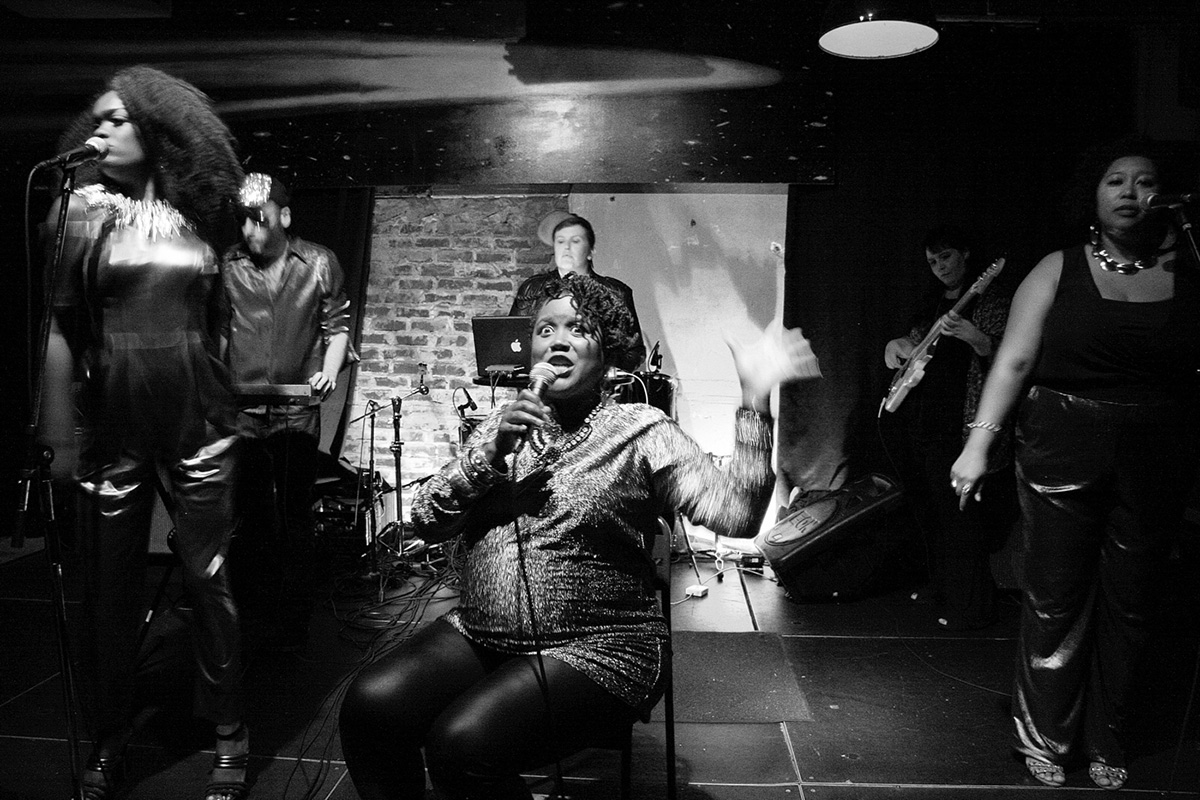 I was born and raised in a small town in southern Italy. The music I was first exposed to was what I would hear around the house—coming out of the radio. This was mainly a lot of Italian songwriters but also music from the United States and England. My parents would buy me seven-inch records. Many of these were Italian musicians who were trying to recreate the sound of the Beat generation. I remember asking my parents to buy me "Come Together/Something" by the Beatles, too.
In my early teens, I got interested in Italian political songwriters, who were creating music that reflected on various wrongs and injustices, including the struggles of the working class. And then when I was seventeen years old, I joined a feminist collective and was exposed to music that spoke to women's rights, which I learned to play on the guitar and sing.
When I was nineteen, I moved to Rome, and I became interested in punk and hardcore music. This was music you wouldn't hear on the radio. But I was working in music production, so I was getting a close-up view of bands like the Exploited, Discharge, Angelic Upstarts, Suicide, D.O.A., Hüsker Dü, and post-punk bands like Siouxsie and the Banshees, Violent Femmes, Mo-Dettes, Cocteau Twins, the Smiths. The list goes on and on. The Cramps, Nick Cave, Richard Hell, Johnny Thunder, Joe Strummer, Henry Rollins, to name a few more.
In some ways, girls and women had a challenging time carving out a place inside the punk community at first—often confined to the back of stages during concerts, for instance. I remember I was always afraid at shows that I'd get kicked by energetic men who didn't bother paying attention to the people around them while dancing or stage diving—a hazard to me, other females, and less muscular boys. At the time, I was also playing drums in a band, and through that I started to feel more a part of the community. I learned how to deal with the rough physical experience at clubs, too, but I always stayed alert!
In 1997, I moved to D.C. The underground music scene here reminded me of the squatters communities in Italy. Both share common elements like self-production and self-determination. Both are consciously detached from mainstream culture, including the music business. I appreciate the independence of both of these communities and their concern for human rights violations.
Since my earliest days in D.C., I have been photographing the punk scene, both here and beyond, trying to capture the youthful energy and independence of this music.
When I am at shows and photographing, I often have a special eye towards the experiences and performances of women, although I've never been solely focused on documenting women artists. What I am most focused on is the energy of live performance and the way musicians approach their instruments.
In punk music, you don't need to know how to read the notes. The music is already inside you and it needs to be liberated through however you choose to express it. Playing punk music is a form of rebellion where the instruments, including your voice, are your weapons—but even in the worst case, you only ever hurt people's ears, nothing worse.
I love trying to bring all of this out in my photographs. I love being able to document the possibilities of a different way to make music. I love recording the different ways that people express themselves with music—always a continuous experiment, never stopping at the obvious. 
Antonia Tricarico is a photographer dedicated to documenting the punk music scene. Her book Frame of Mind: Punk Photos and Essays from Washington, D.C., and Beyond, 1997–2017, features two decades of concert photos and highlights personal reflections by women musicians. An exhibition of of her photographs was co-produced with Lost Origins Gallery for D.C.: The Social Power of Music, presented by the 2019 Smithsonian Folklife Festival.