Circus Recipe: Old Settlers' Baked Beans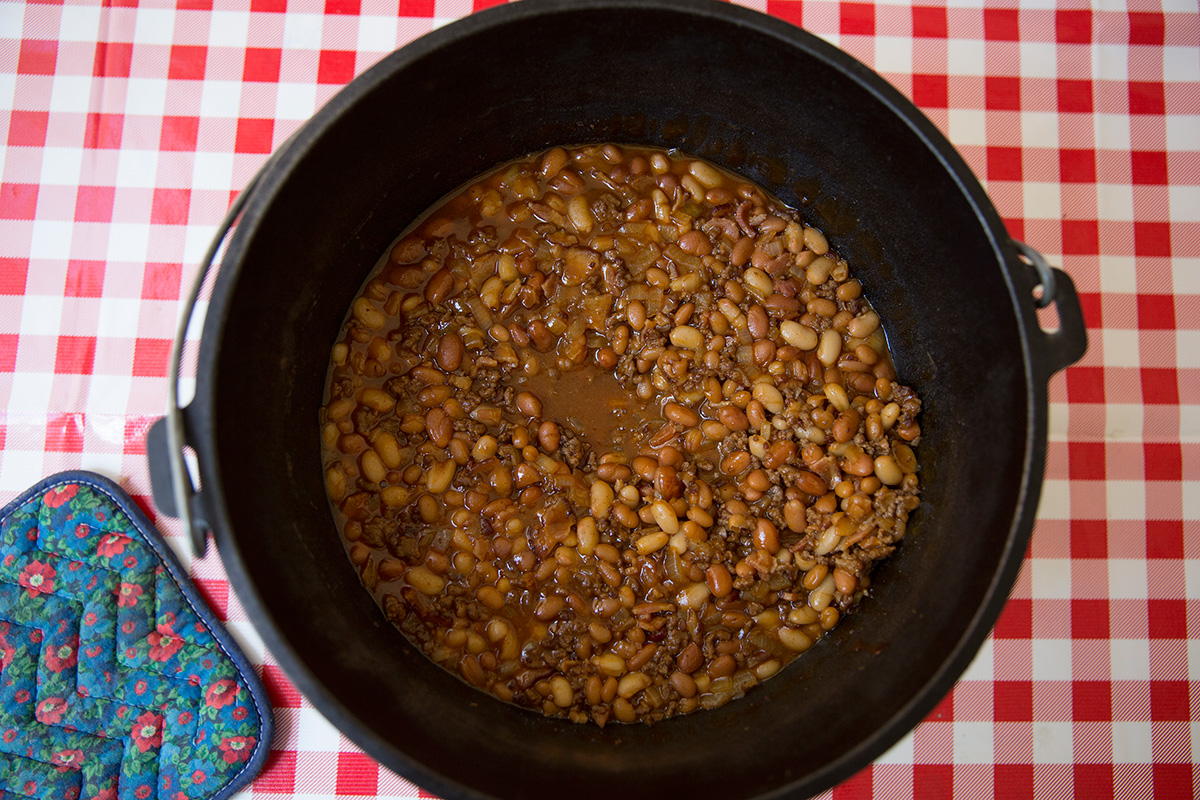 This week in the Circus Arts Cookhouse, cook Amity Stoddard prepared a historical circus dish, "Old Settler's Baked Beans," following Pat Milligan's original recipe. Better known as Barnsey the Clown, Pat made this dish for his fellow performers. Amity explained that it is still common for members of the circus to double as cooks, especially once they've retired from the stage.
Old Settler's Baked Beans is a crowd-pleasing dish that perfectly represents the tightly knit communities of circuses. This recipe comes from the cookbook The Flag Is Up: International Red Nose Cookbook that can be purchased by contacting jimroyal07@gmail.com.
Ingredients
1/2 lb. ground beef
1/2 lb. bacon chopped (or a 2.5-oz package of "real bacon pieces")
1 medium onion
1/3 cup brown sugar
1/3 cup white sugar
1/4 cup ketchup
1/4 cup barbeque sauce
2 tbsp. mustard
1/2 tsp. chili powder 
1/2 tsp. black pepper
1 tsp. salt
1 15-oz. can pinto beans with jalapenos
1 15-oz can great northern beans
1 15-oz can pork 'n beans
Preparation
1. Brown the ground beef on a stove and drain. Add bacon and onions to meat.
2. Add brown sugar, white sugar, ketchup, barbeque sauce, mustard chili powder, black pepper, and salt to meat mixture and stir.
3. Add pinto beans, great northern beans, and pork 'n beans to pot.
4. Bake for 1 hour at 350 degrees Fahrenheit or in a crock pot on low for 4 to 6 hours.
Note: The original recipe used red beans, pork 'n beans, and butter or lima beans.
Isabella Barrengos is an intern at the Center for Folklife and Cultural Heritage working on the Circus Arts program at the Folklife Festival.