Circus Recipe: Mexican Tortas with Chorizo and Eggs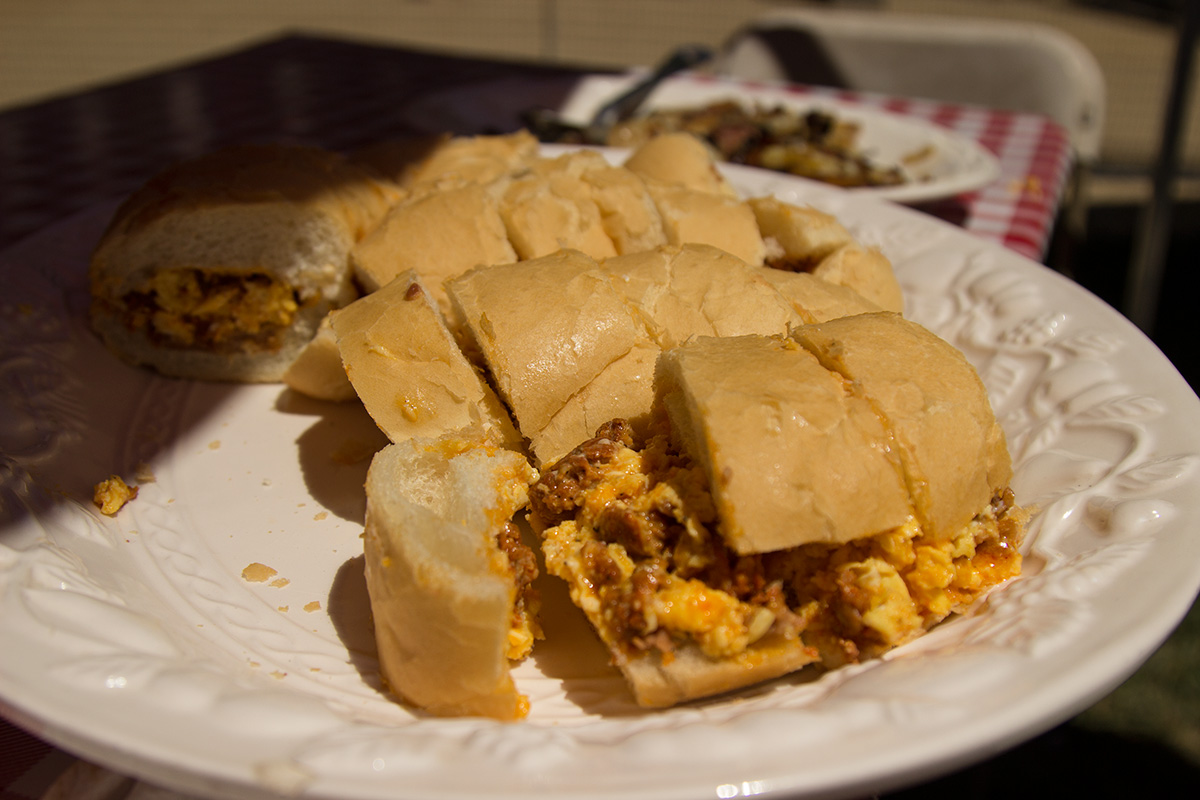 Raymond "Ray" Slizewski joined the circus by coincidence. After graduating with a culinary arts degree from Newbury College in Boston and creating dishes for others in restaurant settings for years, he stumbled upon his next adventure: Big Apple Circus. Because the circus is often a family affair, hiring outside of the company isn't the norm, but they decided that Ray was the exception.
He worked in the cookhouse with Big Apple Circus for six years and served 150 to 200 people three meals a day, seven days a week. His menu contained foods that were high in protein and carbs and always consisted of fresh produce so that performers and crew had the nutrition they needed for the show to go on.
While Ray was head chef, he served a variety of dishes for circus performers from all over the world. As the circus traveled, Ray made it his goal to find different foods that were native to the areas they were visiting to add to his menus. He worked to create dishes that would make the crew feel right at home—even if that meant serving alligator tails or yak meat.
At the Folklife Festival Cookhouse, Ray shared many of his delicious recipes with us that he served while on the road with the circus. While a typical breakfast in Ray's cookhouse included eggs, bacon, sausages, and fresh fruits, if they were in a rush he would resort to something quick and easy like Mexican tortas with chorizo and eggs.
This recipe is taken from The Flag Is Up: International Red Nose Cookbook; original recipe from Lisa Garcia of Carson and Barnes Circus.
Ingredients
Note: The amount of ingredients needed will depend on the number of mouths you're feeding!
Bolillo buns
Butter
Chorizo
Eggs
Salt, to taste
Can of refried beans
Hot sauce, to taste
Preparation
Slice bolillo buns in half. Butter the cut sides of buns and place on hot griddle until brown.
Brown the chorizo in skillet; add eggs and salt to taste. Mix until well blended.
Open can of refried beans; warm and spread on the cut sides of the buns.
Add the chorizo and egg mixture, adding hot sauce to taste.
Laken Richer is a media intern at the Center for Folklife and Cultural Heritage and a senior digital media major at Eastern Mennonite University.