A Welcome Back to the National Mall from Our Director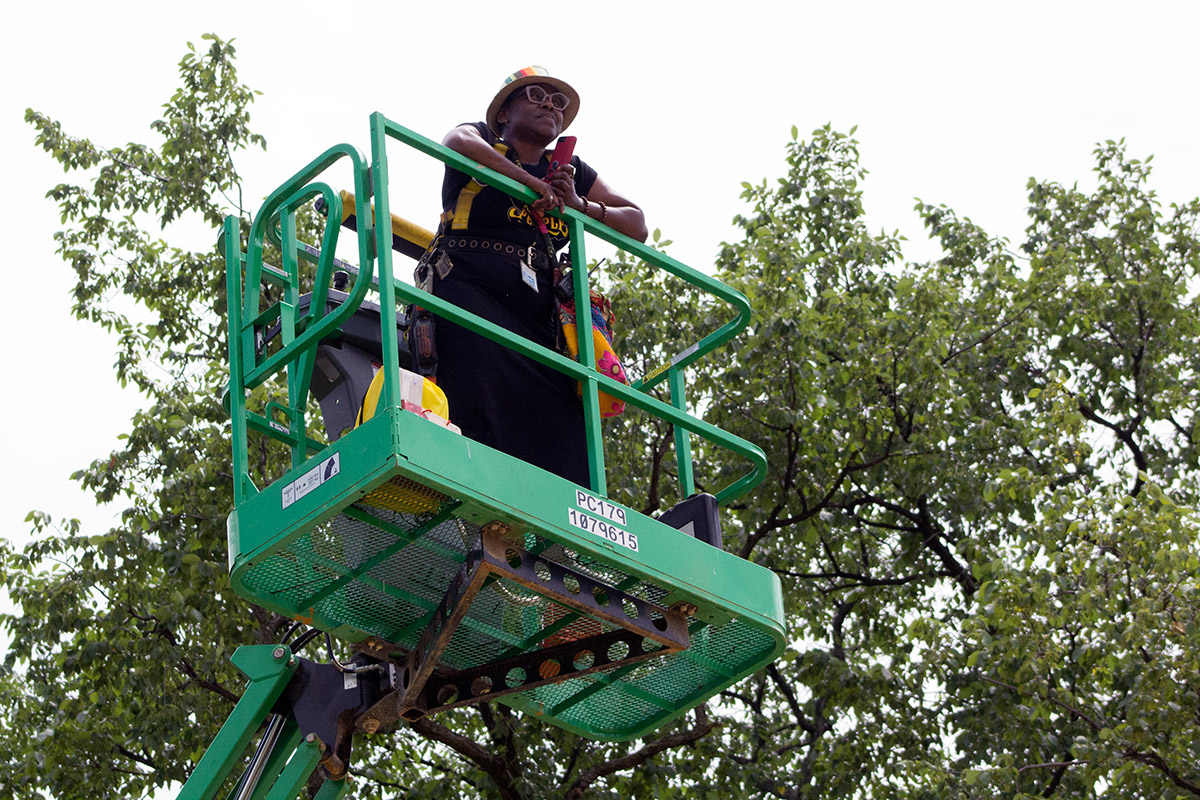 We are each other's harvest.
We are each other's business.
We are each other's magnitude and bond.
—Gwendolyn Brooks
Since we last gathered on the National Mall, our sense of the world—our place in it and our hope for it—has been challenged and enriched. The pandemic upended time, intensifying feelings of grief for those lost and astonishment at the possibilities birth brings. As the collective rites and rituals that mark life's milestones were postponed, or even  jettisoned, we struggled to imagine "the new normal." Like others, we found ourselves at a shared threshold that required us, paraphrasing a curator colleague, to articulate with clarity the world we want to create.
The Smithsonian Folklife Festival has been called an exercise in many things—cultural democracy, civic and creative participation, intercultural engagement, and more. This year, we add another to the list: an exercise in our ability to conjure a sustainable world. It is one in which diverse reservoirs of knowledge from craft and science to cooking and falconry are put in the service of protecting land, sea, and sky.
Both featured programs, Earth Optimism × Folklife: Inspiring Conservation Communities and United Arab Emirates: Living Landscape | Living Memory, offer clues to the world we want to create. By foregrounding stories of culture, creativity, and community, we face hard truths, seek equitable solutions, and embrace divergent histories.
Our return to the Mall was delayed longer than anticipated and certainly not without its frustrations. As we struggled to translate our work's face-to-face approach to the digital space, we gained appreciation for the web's capacity to foster social intimacy. Most importantly, the time "away" reinforced the bonds of collegiality and care that have sustained the Festival since its inception. Yes, "we are each other's magnitude and bond."
My appreciation to the ancestors who opened pathways for us to walk. To colleagues and participants, partners and sponsors who make this work possible. And to you, our visitors and guests, who continue to give the Festival meaning. May your time with us ignite your sense of curiosity, understanding, wonder, and so much more.
In gratitude,
Sabrina Lynn Motley
Smithsonian Folklife Festival Director