sound►culture
The Story of NOKA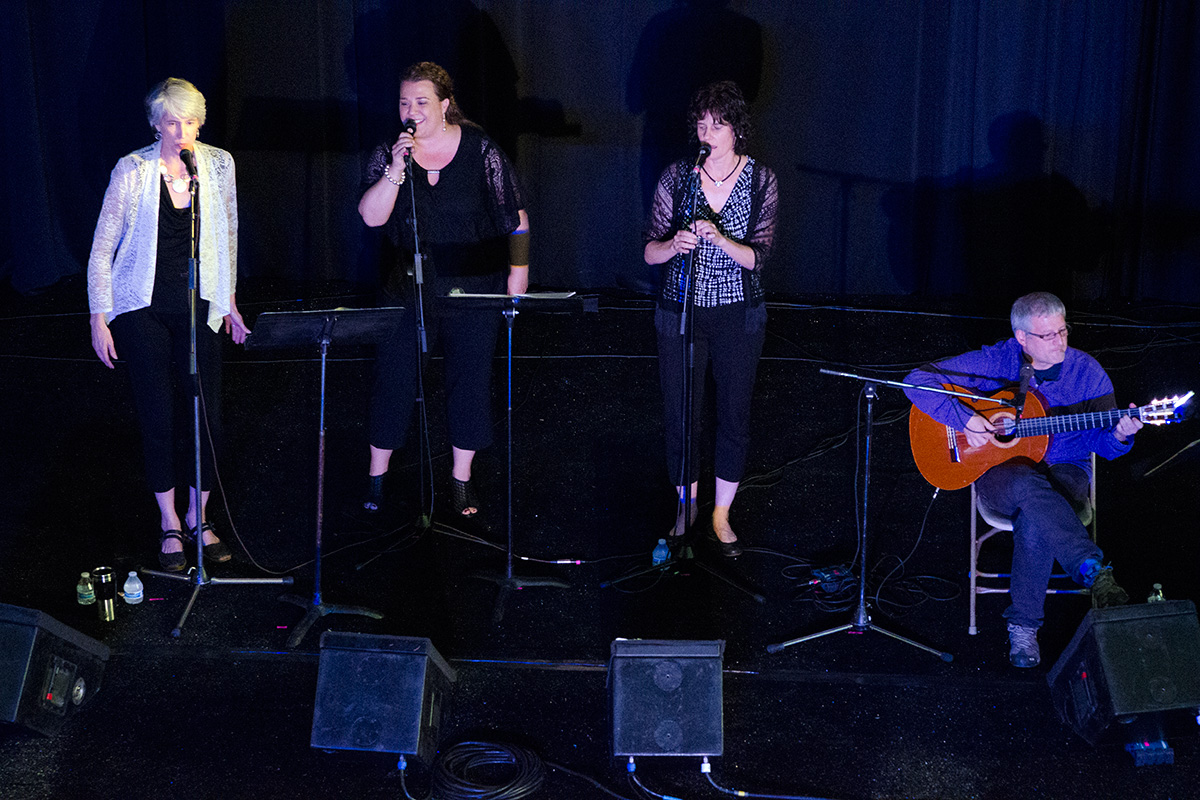 sound►culture is a Folklife Festival podcast series featuring stories, songs, and fieldwork gathered on the National Mall and around the world.
I met Begoña Echeverría and Andrea Bidart at the Basque Club in Chino, a city in Southern California's Inland Empire, an hour's drive from Los Angeles. The Chino Basque Club was founded in 1968 to promote Basque culture. In addition to family celebrations, such as birthdays and weddings, the club also hosts regular gatherings, held on the last Sunday of every month at noon.
Begoña, Andrea, and Cathy Petrissans (who lives in Pennsylvania) are members of the group NOKA. They have recorded three albums and are currently working on their fourth. While their music is rooted in Basque tradition, going back hundreds of years, their sound is also influenced by the Basque American culture of California. At the heart of their work is the unique concept of noka, an ancient form of addressing girls and women in Basque culture, based on trust and respect, but now disappearing from everyday use.
The following audio essay features Begoña and Andrea talking about their ancestry, Basque traditions, sustaining culture in diaspora, and their collaborative work in NOKA. In counterpoint to their Basque American perspectives, it also includes excerpts from the documentary film The Land of the Basques, produced in 1955 by the BBC and narrated by acclaimed American director Orson Welles.
Audio
Songs featured:
1) "Goizian Goizik" (Very Early in the Morning)
2) "Gerokoa Maitea" (The Future, My Dear)
3) "Kafesneari Esker" (Thanks to Coffee)
4) "Bi Ahizpak" (Two Sisters)
5) "Goizian Goizik" (Very Early in the Morning)
NOKA will perform throughout the 2016 Folklife Festival as part of both the Basque: Innovation by Culture and Sounds of California programs. On July 1, they will headline the evening concert on the Ralph Rinzler Concert Stage.
This audio essay was produced by Betto Arcos, and edited and mixed by Eric Pearse-Chavez. Arcos is a music journalist based in Los Angeles and a regular contributor to NPR and PRI-BBC's The World. His weekly podcast, The Cosmic Barrio with Betto Arcos, features music from all over the world.