Marketplace Picks: Wooden Basque Crafts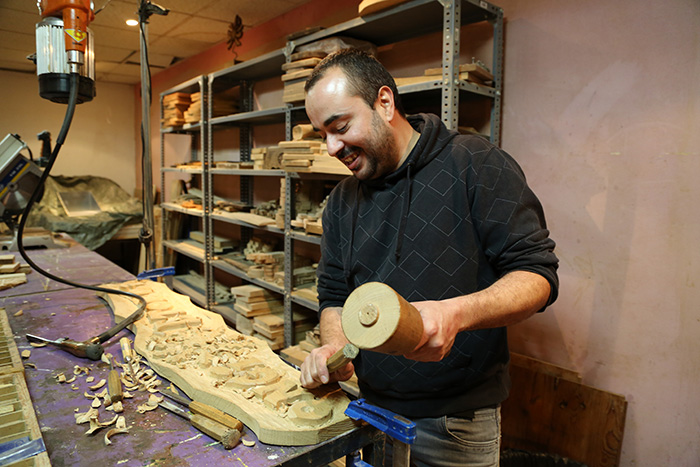 They say if you cut down a tree and count the rings, you can tell how old the tree is. In this sense, wood acts as an interesting relative-dating mechanism.
The same can be said for cultural uses of wood. From centuries-old wood-framed baserriak (Basque farmhouses) to modern laser-carved wooden earrings, you can get a sense of a culture's resilience and longevity by looking at how cultural forces shape and adapt their usage of natural materials.
The 2016 Folklife Festival's Basque program highlights "innovation by culture," suggesting that culture is equally focused on historical tradition and future progress. This narrative is clear in the roster of wood-working artisans selling their crafts in the Festival Marketplace. Each artisan contributes to the overall range of woodworking functions, which give that relative sense of Basque ingenuity and perseverance. And each item tells an story relevant to the annals of Basque innovation and culture.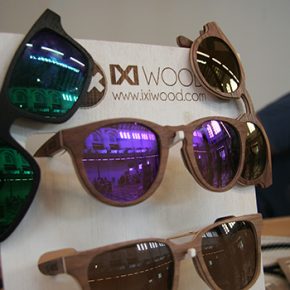 Ixi Wood Sunglasses
The story of Ixiwood is a curious and revealing one. Like the wood with which they work, the owners had to be flexible. They started out repairing skateboards, with the intention of manufacturing them as well, but they quickly learned that the market in Bilbao was too competitive.
So, as any resilient Basque, the guys got innovative. These days, not only do they hand-make wooden sunglasses, but they're producing frames that push the boundaries of current trends in fashionable eyewear.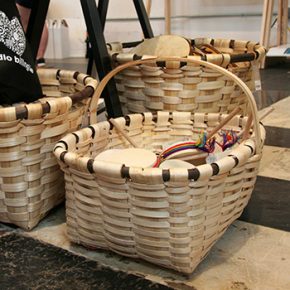 Baskets by Beatriz
The methods Beatriz Unzueta uses to weave her traditional baskets date back hundreds of years. The baskets are simple, sturdy, and perennial; each carries not only goods but a cultural history that spans centuries as well.
You can find her baskets spread across the Marketplace, holding goods from other artists from this Folklife Festival and past.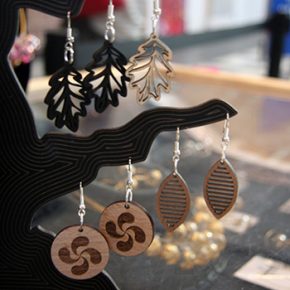 Engraved Earrings
On perhaps the complete opposite end of the technological spectrum are Gaizka Ruiz's laser-engraved wooden products. These wooden earrings are intricately etched and explicitly modern. The complex detail relies on post-industrial machinery—something that seems practically futuristic in context.
Among geometric and free-flowing patterns are engravings of the lauburu, or the Basque cross. The symbol is often seen in folk art and architecture—and in the Basque: Innovation by Culture logo.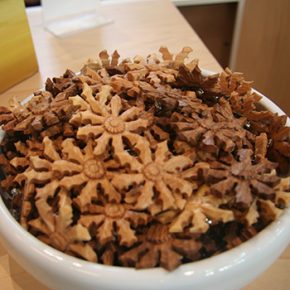 Sunflower Brooches
Rounding out the list of Basque wood-working artisans in the Festival Marketplace is Gorka Garrote of Zureta Lur. Gorka expertly hand-carved these sunflower brooches for the Marketplace, and they are very cute. They would make a fun, small souvenir or gift.

From the relatively modern utility of the skateboard, to the timelessness of a hand-woven basket, the wood-working artisans of the Basque country signify the resilience of cultural and technological innovation. Each wooden product represents a ring—a progression—in the relative-dating mechanism of the Basque culture.
William Tyler Butts is the Folklife Festival Marketplace assistant. Product photos by Elisa Hough.