Keeping the Spirit Alive: The Significance of Basque Diaspora Dance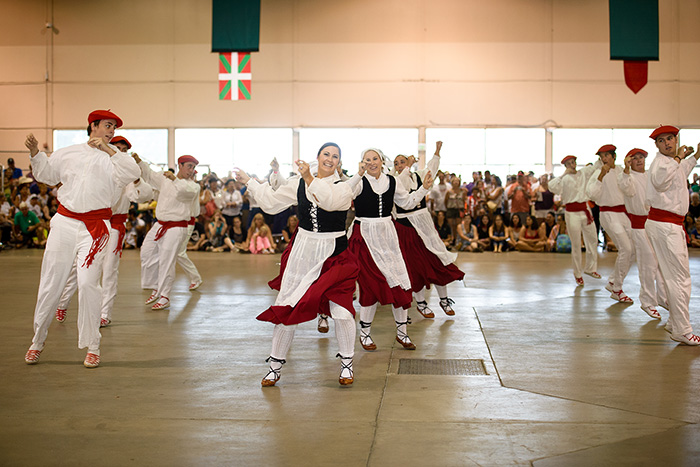 Growing up in my household meant constantly hearing live music. My father, who fell in love with the fiddle in college, had developed an interest in Irish music. When I was six years old, I took a modern dance class, and in the classroom next door was a traditional Irish step dance class. Thanks to his love of all things Irish, my father convinced me to join.
I fell in love immediately and stuck with it for the next seven years. During that time my father also became more involved in the Irish music world, so he would play, and I would dance. My ethnic heritage is German and Irish, but because I was surrounded by traditional Irish music and dance in our home of Santa Fe, New Mexico, I have grown to be more interested in and connected to my Irish heritage.
When I started interning for the Folklife Festival, I became interested in the traditional music and dance of the Basque region. I was specifically interested in the Basque diaspora and what it meant to them to participate in traditional dance groups. Through several conversations with members of the Basque dance groups in the United States, I learned that their experience with dance is very similar to my own.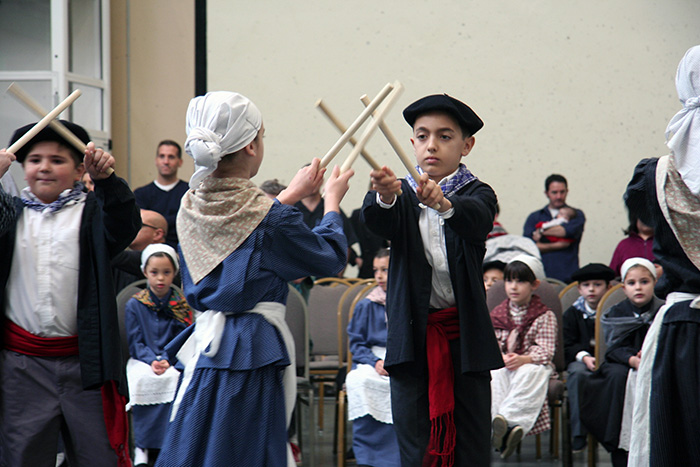 There are currently over 170 Basque organizations in 24 countries, with a greater population of Basques outside of the Basque country than in it. The separation they experience from their homeland is both physical and psychological, so being part of a group with the same background and interests is an important social support system. These organizations promote the continuation of Basque culture, language, and community, and encourage future generations to learn about their ethnic heritage. One of the most prominent ways they achieve this is through dance.
While many in the diaspora feel connected to their heritage through the Basque clubs or family members, participating in traditional dance greatly amplifies their love of Basque culture and creates a stronger sense of community. Dominique Minaberrigarai from the Kern County Basque Club says that being a part of the group helps Basque Americans feel less like outsiders in a country where Basque culture is not widely known. His children and his closest friends are also in the group, creating a way for them to come together every week.
Alise Cendagorte from Utah'Ko Triskalariak says the dance group has become a second family for her. Although she does not speak the Basque language, she feels proud that she will be able to pass this part of her history onto her children. For her, it is an important way to experience and appreciate the Basque country while living in the United States.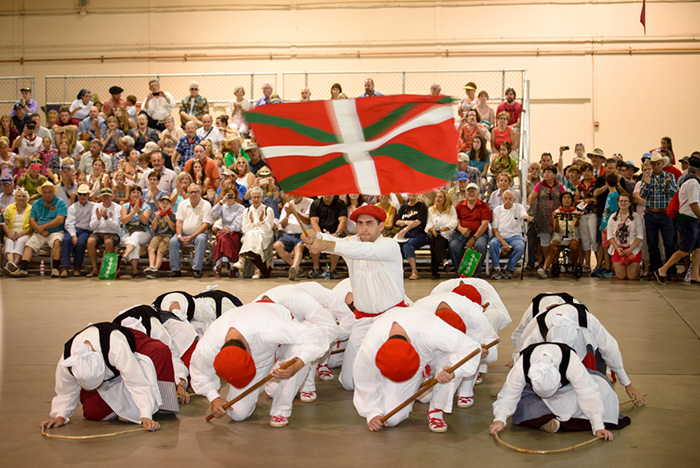 For Valerie Arrechea, director of Zazpiak Bat and president of the North American Basque Organizations, dancing is her preferred expression of heritage. Her family has always had a strong root in dance, and she began teaching alongside her father at the age of thirteen and on her own at sixteen. For her and many others, dance provides a way to be proud of their Basque heritage while also being expected to assimilate to the larger American culture.
The performances at festivals and other celebrations have sparked the interest of non-Basque Americans as well, and in some cases they have been inspired to join the troupes. Janet Iribarne from the Basque Dancers of the Great Basin explained that their organization is open to anyone, and after seeing her group perform, several of her non-Basque friends developed their own love of the traditions.
While learning and performing these dances, Basque Americans connect to their heritage, experience a part of their homeland while living in the United States, promote and preserve Basque culture, and create connections and friendships that last a lifetime.
See several Basque diaspora dance groups in action during the 2016 Folklife Festival. See the full schedule of events.
Jessica Hasson is a Basque program intern at the Smithsonian Folklife Festival. She studied anthropology at the University of New Mexico.