Aupa Neskak! Women in Basque Rural Sports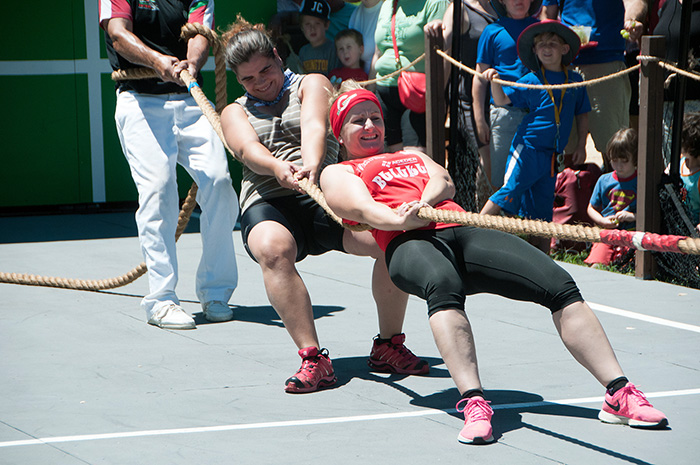 Every time there was a rural sports demonstration at the Folklife Festival's Frontoia, or Basque handball court, you could hear cheers of "aupa neskak!"—let's go, girls!
Herri kirolak, or Basque rural sports, require great amounts of strength, speed, endurance, and willpower. Out of the fifteen traditional rural sports, we showcased nine at the Festival, including stone lifting, anvil lifting, and tug-of-war. Some visitors may have been surprised to see that the majority of the athletes competing were female, but that is one of the reasons they came: to show the world what women can do.
"Both men and women are capable of the same thing as long as you practice and work hard," said Idoia Etxeberria, a female champion stone lifter.
Produced and edited by Claudia Romano
Videography by Pruitt Allen, Albert Tong
Unique to the Basque country, rural sports originated from daily tasks of farming and fishing life, and both men and women needed to be strong to carry out these strenuous tasks. As the world became more industrialized and these activities became less about necessity and more about sport, rural sports became dominated by men. Idoia and her fellow Festival athletes Karmele Giasola, Nerea Egurrola, and Batirtze Ispizua, are working to change that.
"Although there are not that many women practicing these sports, the number of women who are joining is growing," explains Karmele, an anvil lifter whose record is 83 lifts in 90 seconds. "Not only can men do this, but women as well."
Idoia understands the importance of representation. While many athletes come from families with a background in rural sports, Idoia does not. She was inspired to start stone lifting at the age of fourteen, when she saw a woman stone lifting at a competition in her hometown. When she first started lifting stones, there were three women to compete against, but those numbers dwindle. She is now one of two female stone lifters in all of Basque country.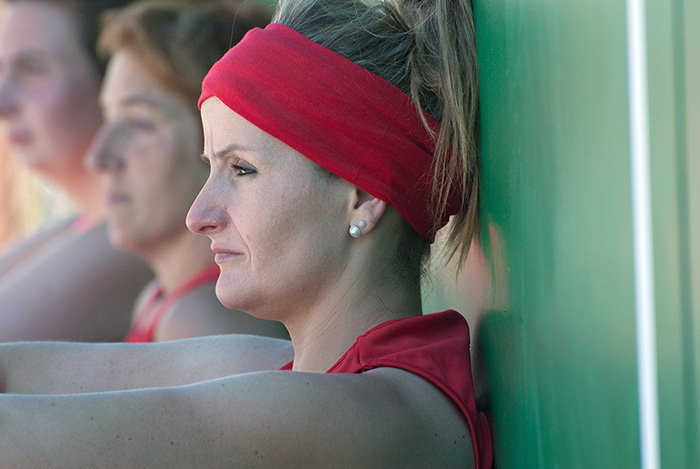 There is a stereotype in the Basque country that only men lift stones, and Idoia thinks that it holds back women who might compete. "I've seen women practicing stone lifting at home, but they might be afraid to show the world what they are able to do," she said.
Nerea and Batirtze, who are on the same tug-of-war team and won the world championship two years ago, have a problem similar. While tug-of-war is an international sport with many all-women teams, in the Basque country there is only one. When competing at home, their team has to either compete against men or be in mixed-gender teams.
All of these athletes love rural sports and want to see more people, both men and women, participate. They aim to not only succeed at their sport but create a lasting legacy, so women won't have to struggle just to compete. They hope to have more exhibitions, to introduce more people to rural sports, and then hopefully children will be inspired, just like Idoia was.
"The best thing would be to have rural sports at the schools, like gym," Nerea said. "And along with that, we have to do rural sports so the kids can see what it is, and maybe they'll be interested too."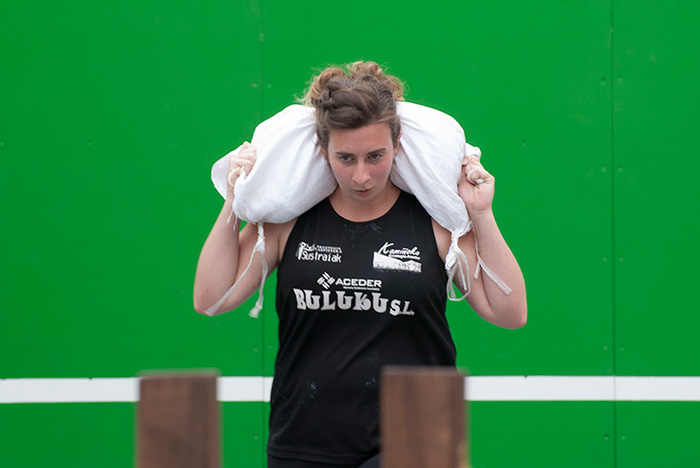 The female athletes want to pass on these sports, not just because they love what they do but because it connects them to their culture.
"It's about identity," Idoia explained. "These are sports you can only play in the Basque Country. We need to keep that culture, that tradition alive. We need to let everyone know where we come from. It shows my identity as a Basque person."
Caroline Diemer is a Basque program intern for the Smithsonian Folklife Festival. She is a student at Wesleyan University majoring in archaeology and College of Letters, an interdisciplinary major of literature, history, and philosophy, with a concentration in Spanish. She also plays on the university's volleyball team.
The quotes used here were translated from Basque to English by Garazi Uriate and later corrected for grammar.