sound►culture
Syncretic, Not Synthetic:
The Crafts of Peru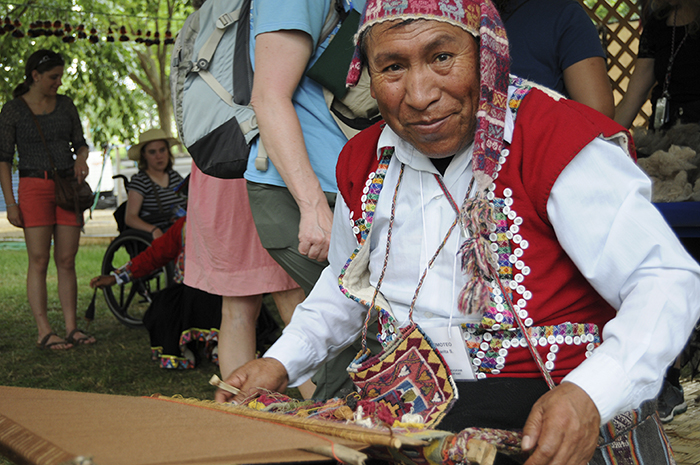 sound►culture is a Folklife Festival podcast series featuring stories, songs, and fieldwork gathered on the National Mall and around the world.
Long before the Perú: Pachamama artisans flew thousands of miles to grace the National Mall, Spanish colonists sailed thousands of miles to find indigenous communities inhabiting what would become the country of Peru. The crafts, music, dance, and food represented by participants in the 2015 Folklife Festival embody this historic cultural exchange, which has culminated in today's complex Peruvian culture.
Artisans in the Festival's narrative sessions discussed the recurring theme of cultural syncretism—a meshing of identities involving religion, culture, ideas, and language—throughout their work.
Audio
Syncretic, Not Synthetic: The Crafts of Peru
Erin Kurvers is a Perú: Pachamama program intern and studies international relations and Spanish at Creighton University.